Tony Blair could work alongside Lib Dems in anti-Brexit election campaign
'Unique circumstances demand a unique response', Mr Blair said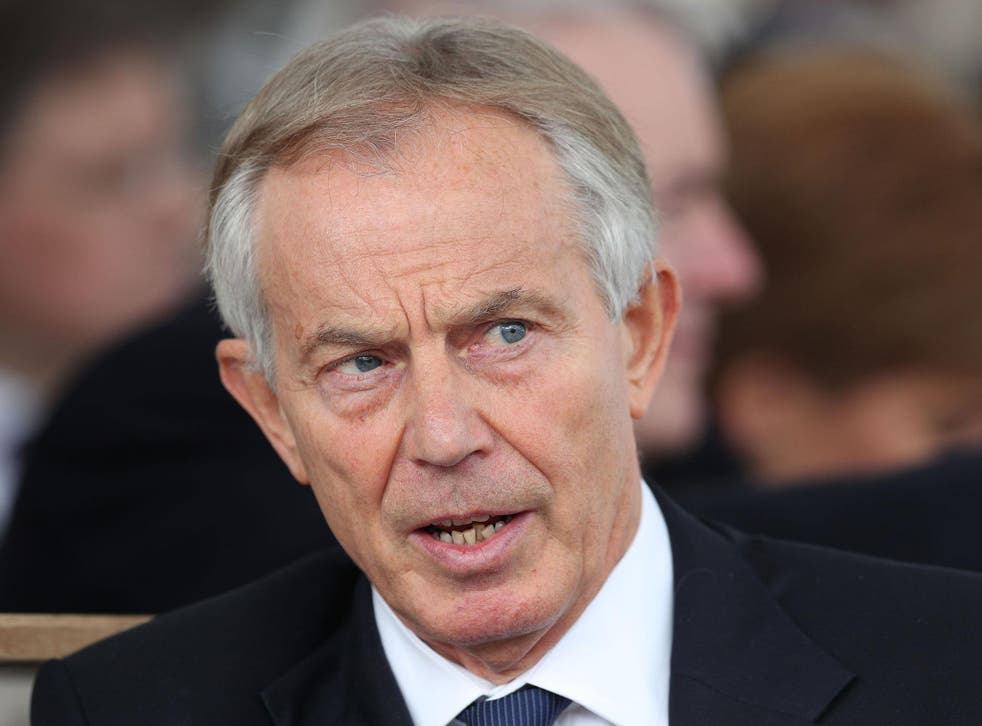 Former Prime Minister Tony Blair has said voters should pick candidates from whichever party is prepared to hold Theresa May's Government to account over Brexit.
He said "unique circumstances demand a unique response" and that "this should cross party lines", with many speculating he will campaign alongside the Liberal Democrats ahead of the June 8 vote.
According to The Telegraph, Senior Liberal Democrats have "confirmed" Mr Blair "could" join forces with Lib Dem leader Tim Farron to campaign against Brexit at the 2017 general election.
Mr Farron has positioned his party as "your chance to change the direction of your country ... if you want to avoid a disastrous hard Brexit".
Mr Blair, who won three general elections as leader of the Labour Party, said in a statement on Tuesday: "There has to be a way of ensuring that voters can put candidates for Parliament under sustained pressure to say whether they would vote against a deal which does not deliver the same benefits as we enjoy with the single market or against no deal if that transpires to be as damaging as many fear; and that they are prepared to hold the Government properly to account in the interests of the country.
Tim Farron: 'I can jolly well affect the result of the snap general election'
"The political situation the country faces is unprecedented and dangerous. We risk a Parliament which is lop-sided in its make-up; which has a big Tory majority — in part delivered not because of the intrinsic merits of Brexit or the Tories themselves but because of the state of Labour; where they will claim a mandate to take us wherever they will; when we desperately need representatives who will at least keep an open mind.
"This requires the electorate in every constituency to know where the candidates stand; and the mobilisation of the thousands in each constituency to make it clear that for them this issue counts when it comes to their vote."
UK news in pictures

Show all 50
While he said he was not "urging tactical voting or some anti-Tory alliance", he hoped to see elected "as many MPs as possible with an open mind on this issue who are prepared to vote according to the quality of the deal and the interests of the British people".
Register for free to continue reading
Registration is a free and easy way to support our truly independent journalism
By registering, you will also enjoy limited access to Premium articles, exclusive newsletters, commenting, and virtual events with our leading journalists
Already have an account? sign in
Register for free to continue reading
Registration is a free and easy way to support our truly independent journalism
By registering, you will also enjoy limited access to Premium articles, exclusive newsletters, commenting, and virtual events with our leading journalists
Already have an account? sign in
Join our new commenting forum
Join thought-provoking conversations, follow other Independent readers and see their replies