Tony Blair urges EU to elect a president (so who could be in contention?)
Former PM puts case for job he is said to have wanted in the past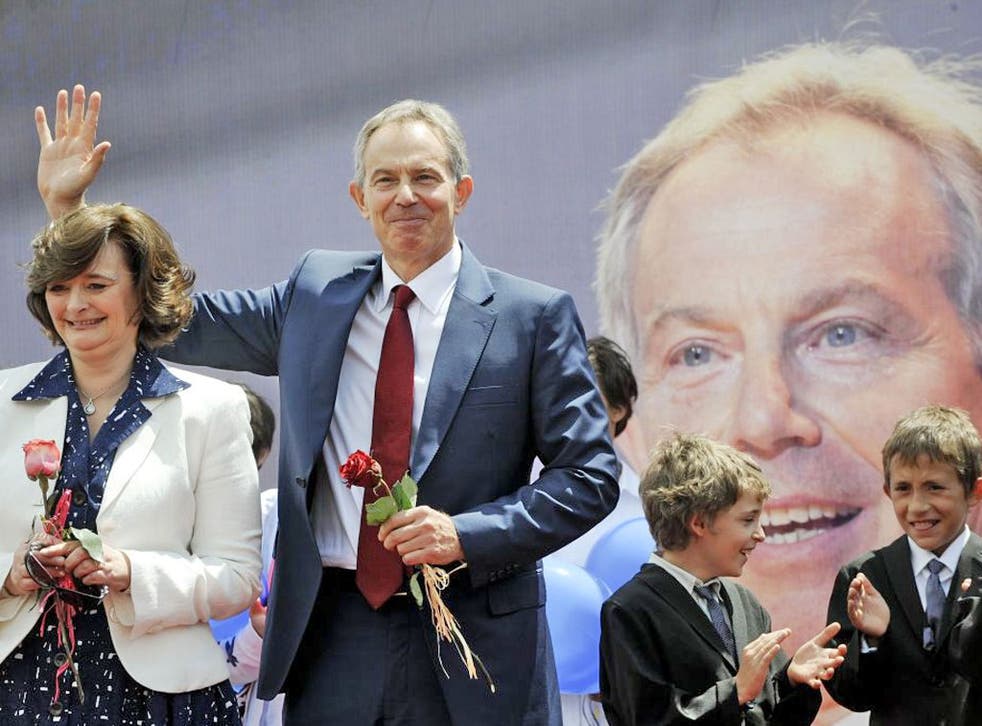 Tony Blair has called on the European Union to consider carrying out continent-wide elections for a President of Europe, a move he claimed would restore confidence in the wake of the eurozone crisis.
The former Labour prime minister, who has hinted in the past that he would consider taking the job, said an elected president would help voters feel less alienated from Brussels.
"Out of this European crisis can come the opportunity finally to achieve a model of European integration that is sustainable," Mr Blair told an audience of senior politicians in Berlin. "A Europe-wide election for the presidency of the Commission or Council is the most direct way to involve the public. An election for a big post held by one person – this people can understand."
The proposal was one of a raft of measures that Mr Blair said were necessary to restore the confidence of the public and markets. He added that economic and political reforms of the EU should be implemented as part of a "Grand Bargain", rather than in incremental steps, as has been the case so far. "We should recognise that the underlying, profound rationale for Europe and its union is stronger than ever," he added.
Mr Blair's proposals are likely to be viewed as a further hint that he is positioning himself as a candidate for such a job. In the run-up to the Lisbon Treaty, Mr Blair was tipped as a front-runner for the newly created post of EU President.
It was reported at the time that Mr Blair dispatched his former chief of staff Jonathan Powell to lobby European leaders on his behalf and ensure his name was among a list of contenders.
Mr Blair's hopes were dashed when Gordon Brown, then Prime Minister, dropped his support, and the bloc's 27 leaders named Herman Van Rompuy as the EU's first president.
Recent comments made by Mr Blair suggest that his ambition has not waned. In June this year, he told BBC Radio that he did not want a major job in the EU "at the moment".
Asked on BBC Radio Four's World at One if he would like to be the elected president of the EU, he said: "I think that's a way, way down the line".
Last night, Nigel Farage MEP, the leader of the UK Independence Party, questioned the motives behind Mr Blair's proposals. "Mr Blair is so out of touch and only interested in furthering his own ambitions. It is no surprise that under his leadership the country was heading towards a financial crisis with unsustainable economic growth."
"What the people of this country want is not a directly elected president, but a referendum on our future relationship with Europe," he added.
A spokesman for Tony Blair's office said the idea of a directly elected president was "not new at all", and was touted by Mr Blair and other European leaders as early as 2003 "as a way to help close the democratic deficit of the EU".
Register for free to continue reading
Registration is a free and easy way to support our truly independent journalism
By registering, you will also enjoy limited access to Premium articles, exclusive newsletters, commenting, and virtual events with our leading journalists
Already have an account? sign in
Register for free to continue reading
Registration is a free and easy way to support our truly independent journalism
By registering, you will also enjoy limited access to Premium articles, exclusive newsletters, commenting, and virtual events with our leading journalists
Already have an account? sign in
Join our new commenting forum
Join thought-provoking conversations, follow other Independent readers and see their replies