Tories accused of hypocrisy after abandoning plan for trains on Boxing Day once in power
Labour has criticised the Government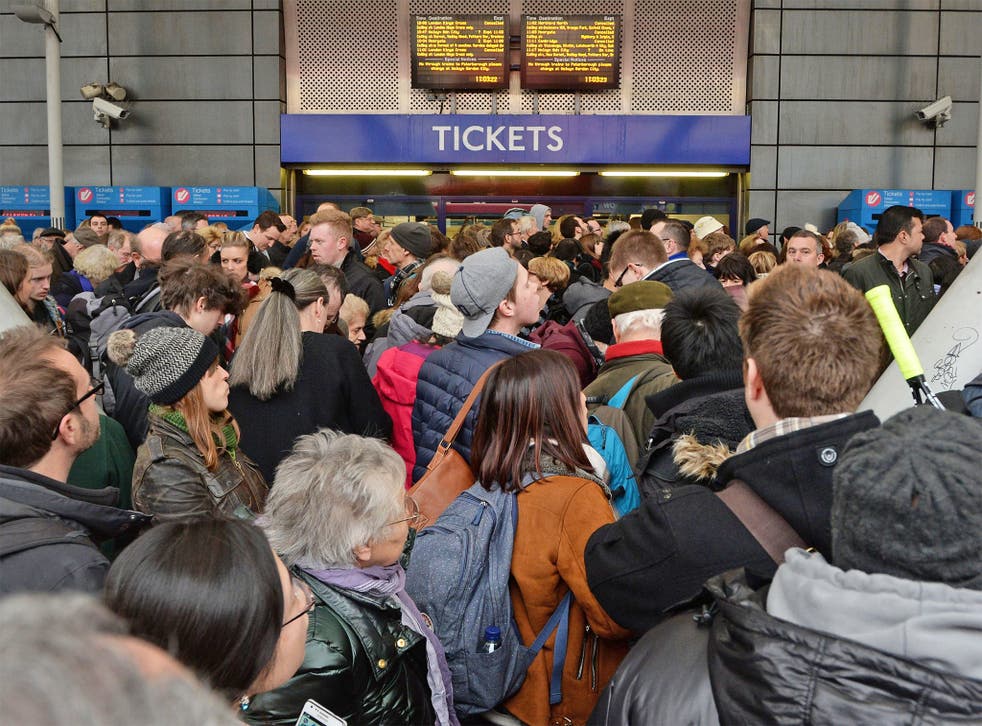 Labour has accused the Conservatives of hypocrisy following a shutdown of the national railway network on Boxing Day for a second year running.
In 2009 shortly before coming to power the Conservatives said Boxing Day was not a quiet time for travel and that engineering works should be moved to another time.
The shutdown has continued despite a full term of Conservative-led Government, however.
Last year overrunning engineering works were particularly chaotic and led to major disruption for services bound for King's Cross station and other areas.
King's Cross normally links many northern cities with London and people returning to the capital from their Christmas holidays were left dealing with major crowds at Finsbury Park, where passengers were told to alight.
There was also disruption at London Bridge station which mainly serves the capital's home counties and the south coast.
"Network Rail is attempting an even more ambitious programme of works than in 2014 even after last year's chaos at Finsbury Park and London Bridge, and it's difficult to believe that the transport secretary has only just been made aware of the issue," said Lillian Greenwood, the shadow transport secretary.
"Instead of sabre-rattling he should heed the regulator's warnings and address the growing safety concerns on our railways."
Labour stopped short of themselves saying the closure should be rescheduled, however.
Most rail services across the country are closed on Boxing Day with extended closures announced for some services like the Gatwick Express.
People wishing to travel to Boxing Day sales and football matches have been forced onto congested roads or to take other modes or transport.
Transport Secretary Patrick McLoughlin has threatened Network Rail with "dire consequences" if works overrun again this year.
Register for free to continue reading
Registration is a free and easy way to support our truly independent journalism
By registering, you will also enjoy limited access to Premium articles, exclusive newsletters, commenting, and virtual events with our leading journalists
Already have an account? sign in
Join our new commenting forum
Join thought-provoking conversations, follow other Independent readers and see their replies