Tories and Lib Dems at odds over reform of human rights law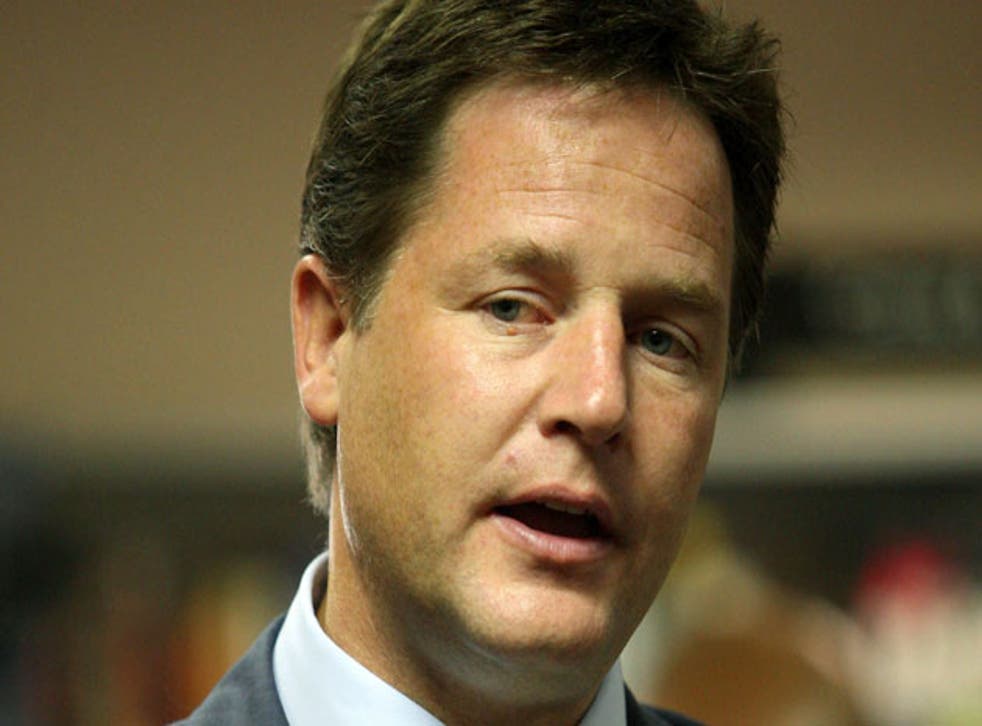 Conservative MPs and activists accused the Liberal Democrats of blocking a string of "true blue" radical policies yesterday as they urged David Cameron to over-rule Nick Clegg.
Tories claimed the "Liberal Democrat tail is wagging the Coalition dog" after the Deputy Prime Minister confirmed that he would block proposals to dilute Britain's human rights laws.
Tory MPs have become increasingly concerned that Mr Clegg has flexed his muscles since the Liberal Democrats lost the referendum on the voting system in May. Tim Montgomerie, editor of the ConservativeHome website, listed 10 areas where the junior Coalition partner is pulling the Government to the left. They were human rights; business regulation; immigration; green issues; pro-growth measures; the timing of spending cuts; Europe; NHS reforms; family policy and tuition fees.
Mark Pritchard MP, secretary of the 1922 Committee of Tory MPs, said: "Some of the Government's so-called red lines, such as immigration, are looking decidedly wobbly. The Conservatives cannot allow Labour to outflank the Government on immigration and law and order because of the squeamish nature of some Liberal Democrats."
He added: "Clegg's defence of the Human Rights Act reveals more about his passion for Europe than his views on human rights."
Mr Clegg used a newspaper article to argue that governments had "belittled" and "trashed" human rights laws in recent years. He said the Human Rights Act was often manipulated and called for a "sensible discussion" about how it should be interpreted in future.
The Tories want to scrap the Act and replace it with a Bill of Rights. Mr Clegg rejected the idea of repealing the Act, saying the Liberal Democrat position was that any potential Bill of Rights would bolster current laws and "protect other British liberties, such as the right to jury trial".
Differences between the two Coalition parties over human rights have been clear since the Government was formed last year. They surfaced over a ruling by the European Court of Human Rights that prisoners in British jails should be given the right to vote at general elections.
Ministers have set up a commission of experts to review the Act but admit privately that the two parties are unlikely to reach agreement on reform. A more likely scenario is that the Tory proposals for a "British" rights bill are included in the party's manifesto at the next election.
Join our new commenting forum
Join thought-provoking conversations, follow other Independent readers and see their replies