Tories 'deleted 10 years of speeches and press releases from party website'
All evidence of commitments made between 2000 and 2010 have disappeared from ahead of re-launch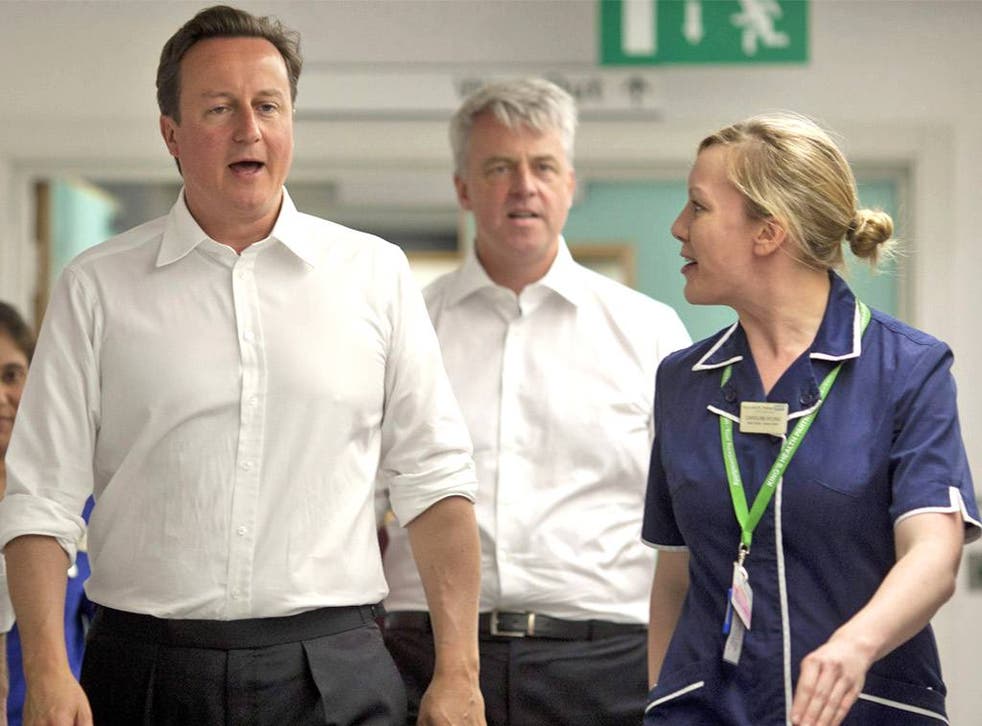 The Conservatives have been accused of trying to erase from the internet 10 years of speeches, press releases and announcements the party made when it was trying to win power from Labour.
All evidence of the party's promises and commitments made between 2000 and 2010 have disappeared from the Tories' website.
It is bound to fuel suspicions that the Tories are attempting to make it difficult for Labour and journalists to hold the party to account for pledges ahead of 2015.
Among the speeches no longer available are those in which David Cameron and George Osborne pledged not to re-organise the NHS, to support Labour spending plans if they won power and ironically to ensure "near-total transparency of the political and governing elite".
However, the party categorically denied earlier claims that it had also tried to prevent the content being accessed by search engines.
It said the information was still searchable but just not visible on the main site.
The missing speeches were first uncovered by the magazine Computer Weekly, which said it had taken a snap shot of the Conservative site at the start of October but then had been prevented from doing a similar exercise this month.
In a blog the magazine claimed the effect of the move was as "alarming as sending Men in Black to strip history books from a public library and burn them in the car park".
Labour claimed that it was an attempt by the party to "hide from their own broken promises and failed policy".
"Rather than owning up to the mess they're making of the economy and fixing it, they are pretending it hasn't happened," said Sheila Gilmore MP.
"It will take more than David Cameron pressing 'Delete' to make people forget about his broken promises."
But the Conservatives say the deletion was merely a routine attempt to clean up the site ahead of the re-launch.
A spokesman said: "These changes allow people to quickly and easily access the most important information we provide – how we are clearing up Labour's economic mess, taking the difficult decisions and standing up for hard working people."
Don't quote us on that: Tory pledges
* No big NHS reorganisation
'With the Conservatives there will be no more of the tiresome, meddlesome, top-down restructures that have dominated the last decade of the NHS'
David Cameron, 2009
(Andrew Lansley went on to launch one of the largest reorganisations in NHS history)
* Protecting Sure Start centres from closure
'Sure Start will stay, and we'll improve it. We will keep flexible working, and extend it'
David Cameron, 2009
(Labour claims more than 400 Sure Start centres have been shut since the Coalition came to power)
* Reforming the lobbying industry
'It is the next big scandal waiting to happen. I'm talking about lobbying. In this party, we believe in competition, not cronyism'
David Cameron, 2010
(The Government's Lobbying Bill will not tackle in-house lobbyists and/or regulate contacts between special-interest groups, government advisers and most civil servants)
* Becoming the greenest government in history
'There's increasingly an argument being aired that the public might put up with the green agenda when the going's good, but not now that the economy is slowing and they're feeling the pinch. But [that] should make it even more urgent that we act'
George Osborne, 2008
(Tories in government are enthusiastically pushing a "dash for shale gas" as an alternative to what they see as expensive green energy)
* No cuts to child benefit
'I like the child benefit, I wouldn't change child benefit, I wouldn't means-test it'
David Cameron, 2010
(The Coalition later abolished the benefit for higher earners and froze it for three years)
Join our new commenting forum
Join thought-provoking conversations, follow other Independent readers and see their replies