Tories plan to axe pensioners' benefits
Manifesto may target winter fuel, bus passes and prescriptions
Andrew Grice
Tuesday 10 July 2012 07:51 Comments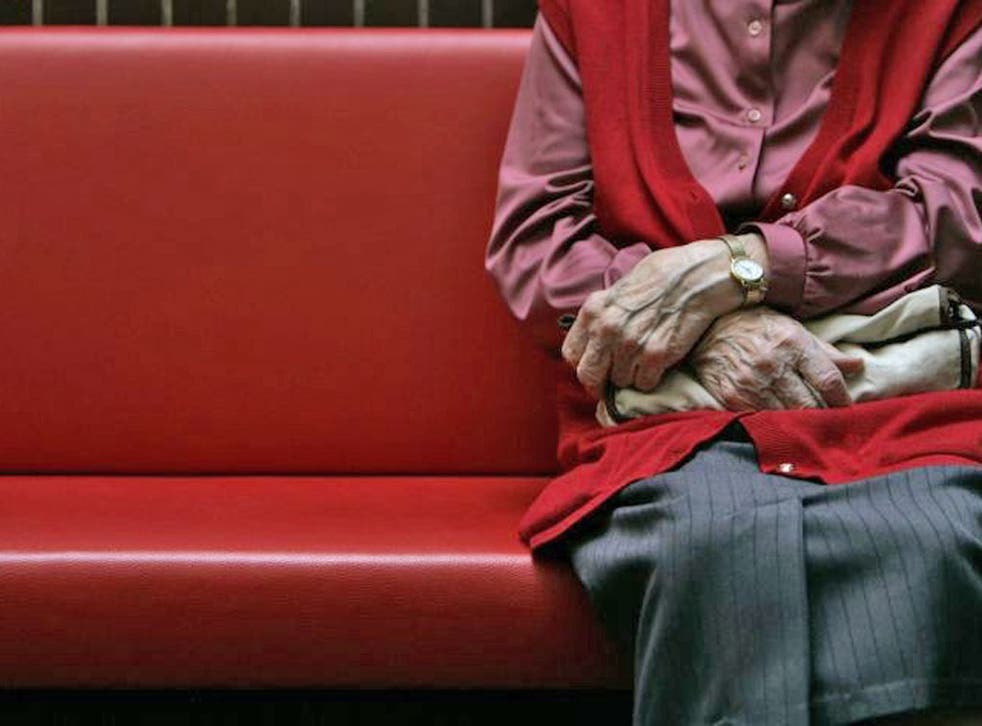 Better-off pensioners should lose their winter fuel payments and free prescriptions, bus passes and television licences, a close ally of David Cameron will propose today.
The controversial call by Nick Boles, a leading Conservative moderniser, is a clear sign that Mr Cameron is moving towards cutting benefits for some pensioners from 2015.
The Prime Minister has previously opposed such cuts because he promised during the 2010 election campaign that a Conservative government would retain them. They are estimated to cost £5bn a year.
But there is a growing recognition in the Cabinet that the ending of universal state handouts to pensioners who do not really need them will be a key issue in the government-wide spending review due next year.
The Chancellor, George Osborne, the Work and Pensions Secretary, Iain Duncan Smith, and the Deputy Prime Minister, Nick Clegg, are prepared to bring in changes before 2015, arguing that old people should play their part in clearing the deficit. But Downing Street has blocked the move.
A senior Tory source told The Independent yesterday that Mr Cameron's 2010 pledge was unlikely to be repeated in the 2015 Tory manifesto. That would open the door for changes to be agreed before the next election which would not take effect until after polling day if the Tories retain power.
But announcing curbs on handouts for some pensioners would be a big political gamble – not least because turnout at elections is highest among the 12 million elderly. Many of those affected would argue that they deserve their benefits by having paid national insurance and tax throughout their working lives.
The Prime Minister is believed to be ready to look again at whether pensioners who live abroad should receive the winter fuel allowance. The number of UK pensioners living in Europe and claiming the payments has risen by more than 50 per cent in five years.
In the 2010-11 winter, 72,840 claimed up to £300 at a total cost of £15.6m. They included 33,495 living in Spain and 17,815 in France.
Mr Boles, who is tipped for a ministerial post when Mr Cameron reshuffles his team later this year, will today propose cutting an additional £10.5bn from the welfare budget by 2016-17.
In a speech to the independent think-tank the Resolution Foundation, he will say: "If we are going to protect spending on pensions – as we should – equity between the generations requires that these cuts cannot only fall on adults of working age.
"We need to acknowledge now that we will not be able to continue the protection of these other benefits for better-off pensioners after 2015."
He will argue: "If we are to achieve stability in our public finances and make crucial investments in improving productivity and competitiveness, we must find further savings from the welfare budget."
The Tory MP did not say how "better-off pensioners" would be defined. One option would be to target the 5.6 million of them who pay tax. The tax-free threshold is currently £10,500 for 65- to 74-year-olds and £10,660 for those aged 75 and over. Mr Boles will also propose that in the spending review, the Chancellor should permit growth only in areas that have a clear impact on the productivity of working people.
New commitments should be ruled out unless they can be funded entirely by diverting spending from other existing programmes.
He will suggest the Government defers until the spending review a decision on the blueprint to fund social care by a commission chaired by Andrew Dilnot, to which the Coalition will respond tomorrow. He will argue that it should only go ahead if sufficient savings can be achieved through the integration of health and social care, or through changes to benefits for older people.
Mr Boles will challenge Labour to reveal which taxes it would raise to reconcile its public spending pledges with its commitment to deficit reduction.
He will say the Government must find a better way to support good parenting of young children than Labour's "demonstrably ineffective" Sure Start programme that costs £1.1bn a year.
Pensioner benefits: what they get
Winter fuel payments: £300 for over-80s; £200 for younger pensioners
Free prescriptions: Total value would vary widely but worth £7.65 per prescription
Free bus passes: Cost to traveller varies by region; total expense to Treasury is about £1bn
TV Licences: Worth £145.50 to over-75s. With winter fuel money cut to well-off, could save £1.7bn
Register for free to continue reading
Registration is a free and easy way to support our truly independent journalism
By registering, you will also enjoy limited access to Premium articles, exclusive newsletters, commenting, and virtual events with our leading journalists
Already have an account? sign in
Join our new commenting forum
Join thought-provoking conversations, follow other Independent readers and see their replies