Tories pledge £5 billion for schemes to boost housebuilding
An accelerated construction scheme and a proposal to sell off brownfield public land are amongst new measures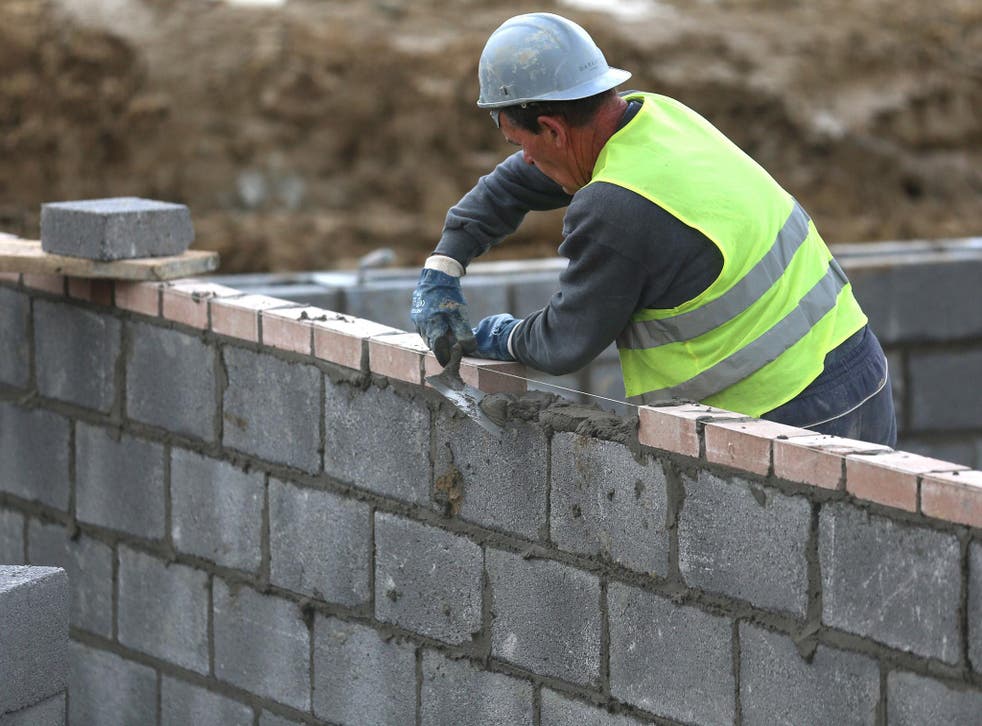 The Government is pledging £5 billion of public money to increase housebuilding after Theresa May called for an end to the UK's "homes deficit".
Ministers will set aside £2 billion of new public borrowing to fund an Accelerated Construction Scheme to make public land with planning permission available to builders.
Meanwhile a £3 billion homebuilding fund using previously-announced cash will provide loans to stimulate new building projects where finances are tight.
Chancellor Philip Hammond and Communities Secretary Sajid Javid set out details of the funds at the Conservative party conference in Birmingham on Monday.
But Housing Minister Gavin Barwell on Sunday signaled that council housing was unlikely to be a major beneficiary of the cash. He told fringe meeting at the conference that Labour's policy of building more council homes would increase the gap between people who owned homes and those who didn't.
Ministers also unveiled new reforms to the planning system, with a "de facto" presumption in favour of brownfield housebuilding to drive up density and provide a targeted 21,000 homes by 2021.
A new scheme to convert unused offices into homes is expected to deliver 4,000 homes by the end of 2021 while local authorities will be given the power to grant "permission in principle" on sites suitable for housing development.
In pictures: Tiny London flats to rent

Show all 6
The policies come after Labour pledge to build a million homes in a parliamentary term, at least half of which would be council housing. That party said it would let councils borrow against their existing housing stock, providing thousands of new homes a year.
Mr Javid said: "This Conservative Government is getting on with the job of building a country that works for everyone. We've made great progress fixing the broken housing market we inherited from Labour, but now is the time to go further.
"We want to ensure everyone has a safe and secure place to live and that means we've got to build more homes.
"It is only by building more houses that we will alleviate the financial burden on those who are struggling to manage."
Mr Hammond said: "There has been a housing shortage in this country for decades, and this Government is determined to take action to tackle it.
"We'll use all the tools at our disposal to accelerate housebuilding and ensure that, over time, housing becomes more affordable. That is why we are committing £2 billion of additional investment towards this."
Speaking to the Birmingham conference on Monday, Mr Javid is expected to say:
"Tackling the housing shortfall isn't about political expediency. It's a moral duty. And it's one that falls on all of us.
"Not just in Parliament, but in business, in local government and in our communities. So my message today is clear: it's time to get building."
Register for free to continue reading
Registration is a free and easy way to support our truly independent journalism
By registering, you will also enjoy limited access to Premium articles, exclusive newsletters, commenting, and virtual events with our leading journalists
Already have an account? sign in
Register for free to continue reading
Registration is a free and easy way to support our truly independent journalism
By registering, you will also enjoy limited access to Premium articles, exclusive newsletters, commenting, and virtual events with our leading journalists
Already have an account? sign in
Join our new commenting forum
Join thought-provoking conversations, follow other Independent readers and see their replies