Tories pressure Government to water down plan that could deprive Labour of £8m a year of funding
A cross-party rebellion against the Trade Union Bill in the House of Lords could force a government U-turn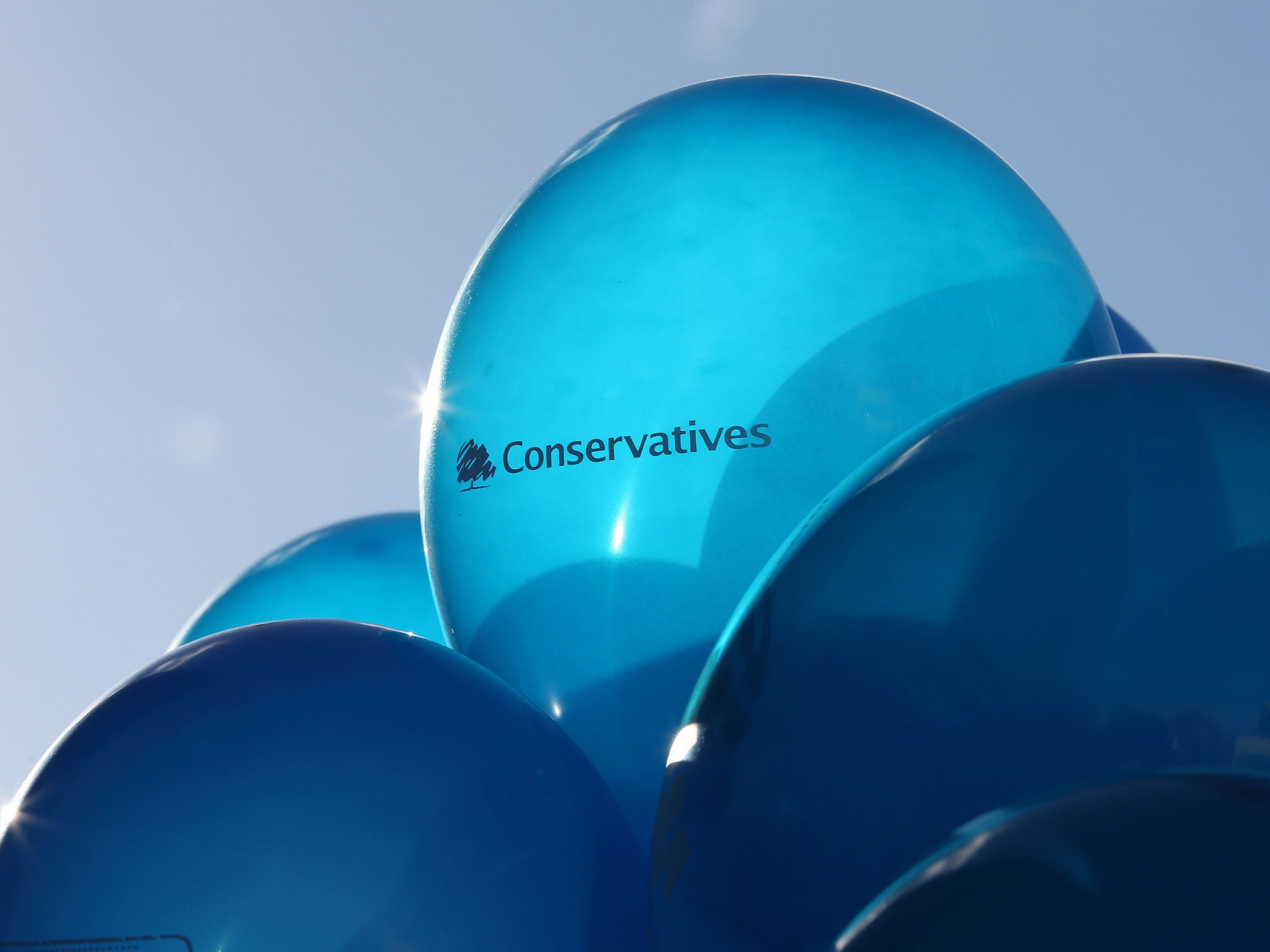 The Government is under pressure from senior Conservatives to water down a controversial plan that could deprive Labour of £8m a year of funding from the trade unions.
A growing number of Tory MPs and peers believe that forcing union members to "opt in" to paying the political levy is partisan and divisive and will undermine David Cameron's attempt to portray the Conservatives as a One Nation "party of working people."
A cross-party rebellion against the Trade Union Bill in the House of Lords could force a government U-turn. A committee of peers, which took evidence on iton 4 February, may conclude that ministers have not published a proper impact assessment and ask them to think again.
In a separate attack on Labour's funding, George Osborne announced in November a 19 per cent cut in the state funding for opposition parties. Labour will lose about £1m a year.
Several Tories say the move on union donations should go ahead only as part of a wider review of how all parties are funded, which would shine a spotlight on the Conservatives' dependence on rich donors, including City financiers.
David Davis, the former shadow Home Secretary, told The Independent the double hit on Labour was "mean-spirited." He added: "Whichever party is in government tries to use its power to do down the Opposition. It is borderline immoral. The only way we should do this is by cross-party agreement. This shows that the Tory party does not understand the origins of the Labour Party as the political arm of the trade union movement."
Andrew Tyrie, Tory chairman of the Treasury Select Committee, said: "We have to address the electorate's concern that that influence, access and honours can be bought by trade unions and rich individuals. To do that we have to address the problem of the political levy in the unions and we have to introduce a cap on individual donations. Both are needed."
Lord Forsyth of Drumlean, who considered forcing union members to "opt in" when he was the Employment Minister, said: "I concluded it wasn't necessary to make a change because there was no evidence that anyone was being intimidated to remove themselves from the political levy, and no evidence of a problem". The Tory peer added: "I've no desire to help the Labour Party, but I do want to see fairness across the system and I don't want us to get into an arms race in who can damage each other's party most in terms of funding and support."
Independent figures echoed Labour's criticisms of the one-sided reform and called for an even-handed approach. Lord Bew, chairman of the Committee on Standards in Public Life which in 2011 proposed a £10,000 cap on donations and for union members to "opt in", said the Government should consider its recommendations as a package rather than pick out only one aspect. "One shouldn't touch this area without doing across the whole field - dealing with business donations as well as the whole question of the trade union relationship and funding of the Labour Party," he said. " It's best achieved by cross-party consensus, which I'd love to see emerge."
Lord Kerslake, the former Head of the Civil Service, told peers the Government's proposition was that the Bill's provisions "related to the trade unions and have nothing to do with political parties. Yet we know that the practical effect on one political party would be devastating." He called for a wider review.
Iain McNichol, Labour's general secretary, told the Lords committee studying the Bill's impact that it was "a partisan attempt to smuggle reform in through the back door", and would "immediately and seriously undermine the Labour Party's finances while leaving the Conservative Party's funding base untouched."
The party estimates that 90 per cent of union members currently paying the levy would not do so under the planned change. Five unions who affiliated a total of 2.032 million levy-paying members in 2014 give Labour about £5.55m a year. Unions also use their political funds for one-off donations.
Ministers point out that many union members paying the levy do not vote Labour. Baroness Neville-Rolfe, the minister taking the Bill through the Lords, said: "It will allow individual union members to make an active choice whether to contribute to a union's political activities. Paying into the fund automatically will no longer be the default position. There is no reason why this new transparency should reduce the appetite for individual members to contribute to a union's political fund."
How the two main parties are funded
Labour Conservatives
Donations £11m £28.6m
Union affiliation fees £6.3m -
State funding £6.6m £0.5m
Membership £6m £0.8m
Fundraising £1.2m £0.6m
Other £8.5m £7m
Source: Electoral Commission (figures for 2014)
Join our commenting forum
Join thought-provoking conversations, follow other Independent readers and see their replies