Tories say they lack 'normal' people to woo working class
Backbenchers urge party to reduce fuel duty and soften tone of language to appeal to ordinary voters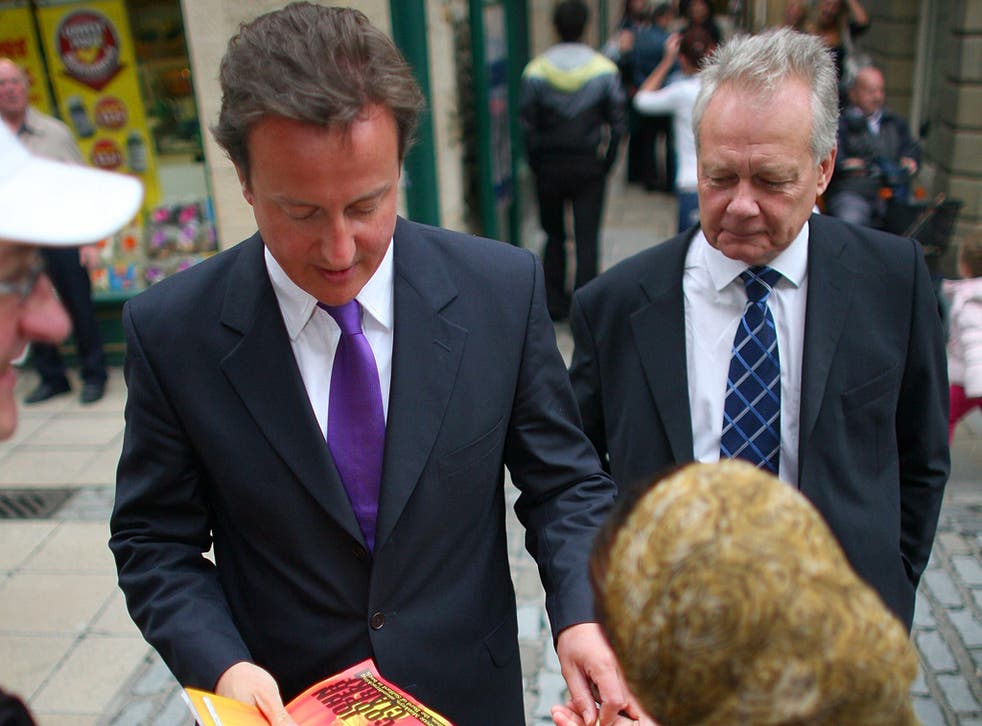 The Conservative Party needs more people in it who "sound normal" to get its message across to working-class voters struggling to make ends meet, its backbenchers have said.
Robert Halfon, a member of the 1922 Committee of Tory MPs, urged ministers to drop their aggressive language about unions and pleaded for a cut in fuel duty to help ordinary families "crushed" by soaring petrol prices.
It echoes fears among party loyalists that the Tories are increasingly portrayed as defending the better-off.
It will carry added weight as his constituency of Harlow, Essex, has alternated between Tory and Labour control since the 1970s and is home to the sort of skilled workers who supported Margaret Thatcher in their millions.
Mr Halfon said Labour was making a "huge mistake" of playing the class card but conceded the Tories needed to give high-profile roles to more MPs from working-class backgrounds.
He cited the example of Esther McVey, the Liverpudlian ex-TV presenter who is Tory MP for Wirral West.
Mr Halfon said: "I'd love more Esther McVeys, people like that who are very clever but sound normal. They are steeped in street-fighting. We need street-fighters who represent the party."
Eric Ollerenshaw, the Lancaster Tory MP, last month complained that voters in northern England saw the party leadership as "southern, posh white men" who are not "one of us".
Mr Halfon said the Tories found it difficult to convey the appeal of policies – such as raising income tax thresholds – designed to help "hardworking people, strugglers or strivers".
He protested: "We have a series of clothes pegs without a washing-line linking them together. We don't provide a narrative." They needed to abandon the "nasty" tone they often used to describe unions and offer free membership to Tory-backing members, he suggested.
"Millions of union members vote Tory and the language we are giving out is that we hate trade unionism.
"We don't make a distinction between hard-line trade union leaders, whom I oppose, and union members."
He said: "Everything we say should be judged politically on how it helps strivers, how it helps aspiration. The language needs to change, the logos and slogans need to be improved."
Mr Halfon led the parliamentary campaign that persuaded George Osborne to ditch January's fuel duty rise and he voiced dismay over planned rises in August. He said he would try to again convince the Chancellor.
He said "In my constituency it's the No1 issue," he said. "No one talks to me about Rupert Murdoch, they talk about petrol and utility prices. "High petrol prices are crushing families when they take their children to school or shopping and are crushing businesses."
Minister signals Cabinet rift on welfare cuts
Iain Duncan Smith has issued a warning to Chancellor George Osborne against a further planned £10bn in cuts to the welfare budget.
In a move that signals a major split in the Cabinet, the Work and Pensions Secretary said welfare spending was not to be used as an "easy target" and he would block any attempts to squeeze it.
Speaking in an interview with The Times, Mr Duncan Smith said: "My view is that you have a responsibility to support people in difficulty." The minister's aides played down any tensions with the Chancellor.
Register for free to continue reading
Registration is a free and easy way to support our truly independent journalism
By registering, you will also enjoy limited access to Premium articles, exclusive newsletters, commenting, and virtual events with our leading journalists
Already have an account? sign in
Register for free to continue reading
Registration is a free and easy way to support our truly independent journalism
By registering, you will also enjoy limited access to Premium articles, exclusive newsletters, commenting, and virtual events with our leading journalists
Already have an account? sign in
Join our new commenting forum
Join thought-provoking conversations, follow other Independent readers and see their replies