Tory election candidate said British Jews return from Israel trips as 'brainwashed extremists'
Jewish community leaders call on Conservatives to dump Amjad Bashir over controversial comments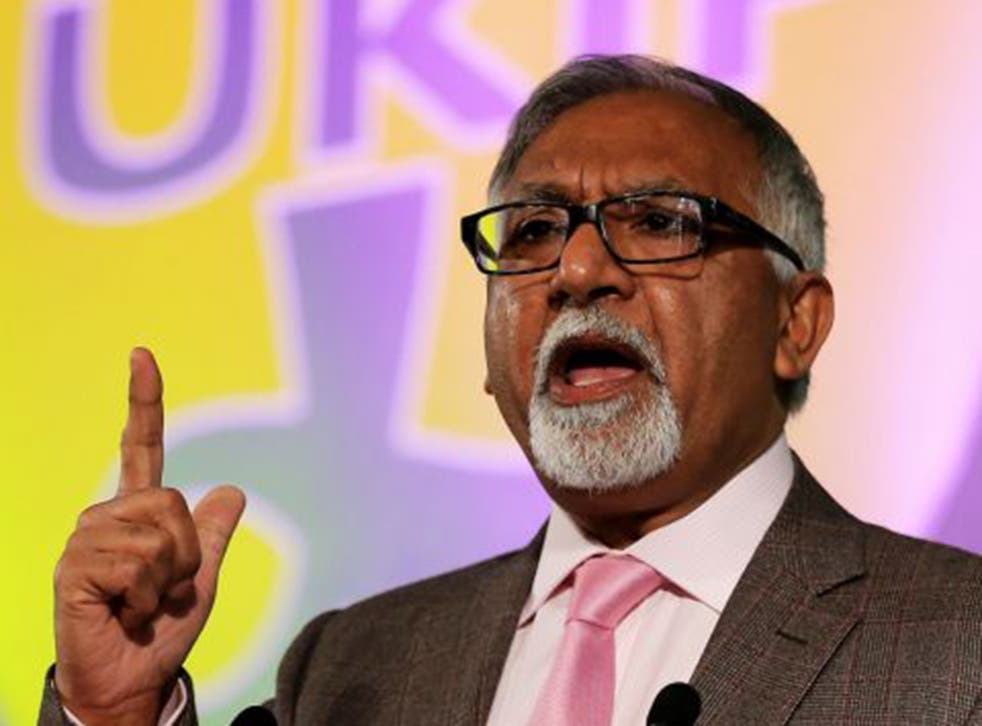 Leaders of the UK's Jewish community have called on Conservatives to dump a general election candidate who said that British Jews return from trips to Israel as "brainwashed extremists".
Amjad Bashir has apologised for the comments, made in a speech to the European parliament while he was a Ukip MEP in 2014.
But it is understood that his party agent has said that he will not campaign for Mr Bashir in Leeds North East, where there is a large Jewish community, and is demanding an inquiry into why he was imposed as a candidate by the central party.
In a European parliament debate on Gaza in 2014, Mr Bashir said: "As far as brainwashing by the rabbis and the politicians are concerned – I can testify to that.
"Young men are going over from England where I come from – people of the Jewish faith who my grandchildren have grown up with as decent young men.
General election: Constituency profiles

Show all 28
"But have come back as extremists – as people that are brainwashed. They will not listen to reason. There is something very peculiar and wrong going on in Israel."
After controversy over his remarks was revived by his nomination last Thursday for the 12 December election, Mr Bashir told the Jewish Chronicle: "I deeply regret the comments I made around brainwashing – this was borne from a personal experience but it was completely wrong and I apologise unreservedly for it.
"I accept the tone I took has caused alarm and distress within the Jewish community, for which I apologise. I continue to believe that the only hope for lasting peace for both Israel and Palestine is constructive dialogue and I will continue to work with both communities to do whatever I can to help achieve that, in particular our strong Jewish community in Leeds North East."
But the president of the Board of Deputies of British Jews, Marie van der Zyl, said: "We are extremely concerned at the language used by Amjad Bashir, the Conservative candidate for Leeds North East, who described British Jews travelling to Israel and returning as 'brainwashed extremists', blaming 'rabbis and politicians'.
"We would urge the Conservative party to consider the suitability of allowing someone who has publicly aired such repellent views to stand as their candidate anywhere, let alone a constituency with a vibrant Jewish community."
Mr Bashir was elected to the European Parliament for Ukip in 2014, but defected to the Conservatives the following year and served as an MEP until this year's elections.
Register for free to continue reading
Registration is a free and easy way to support our truly independent journalism
By registering, you will also enjoy limited access to Premium articles, exclusive newsletters, commenting, and virtual events with our leading journalists
Already have an account? sign in
Register for free to continue reading
Registration is a free and easy way to support our truly independent journalism
By registering, you will also enjoy limited access to Premium articles, exclusive newsletters, commenting, and virtual events with our leading journalists
Already have an account? sign in
Join our new commenting forum
Join thought-provoking conversations, follow other Independent readers and see their replies