Tory candidate stands down after racist and sexist Facebook posts emerge
Antony Calvert called capital 'Londonistan' and said of female opponent's appearance on TV, 'obviously the BBC make up dept don't work on Sunday'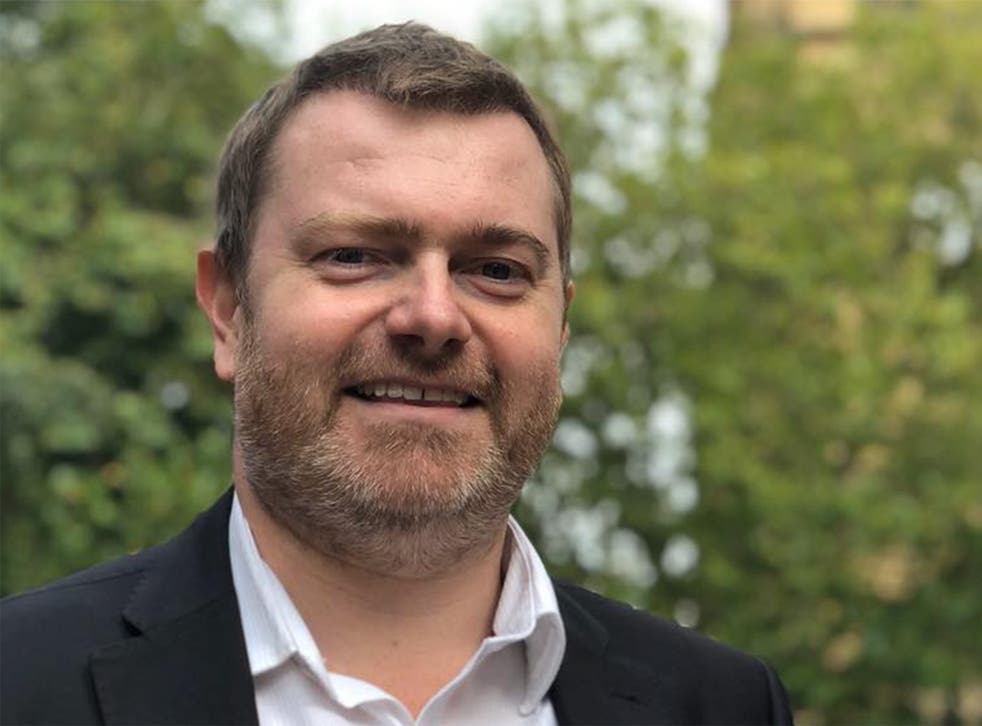 A Conservative election candidate has stepped down after historic social media posts emerged showing him referring to London as "Londonistan".
Antony Calvert, who was running to be MP for Wakefield, also joked about seeing someone on the tube who he said resembled Colonel Gaddafi.
If the former Libyan dictator wanted to walk the streets unrecognised, he added, "he should surely have fled to Bradford".
In a third missive, the 41-year-old property consultant criticised the appearance of his now opponent Mary Creagh, saying he could not believe "just how shocking" she looked on TV.
"Obviously the BBC make up dept don't work on Sunday," he wrote.
Which MPs are standing down at the general election?

Show all 68
Responding to Mr Calvert's posts, Ms Creagh, who has been the constituency's Labour MP since 2005, told The Independent: "These vile posts have no place in our society and show that the Tory party candidate is not fit to be a candidate, let alone an MP."
The posts, which date back to 2010 and 2011, have now been deleted and Mr Calvert's Facebook page appears to have been taken down.
But, after they were uncovered by TalkRadio on Friday, the candidate was informed his position may be untenable.
In a text message to The Independent on Saturday, Mr Calvert said he would not comment but added: "These were made up to nine years ago and are clearly not meant to be taken seriously."
However just hours later he released a statement confirming his decision to stand down, in which he said: "While I would prefer to stand and fight the assertions these comments represent either my views or those of the Conservative Party, I accept that to do this would simply create a distraction from the very serious issues being discussed at this general election."
He added: "Over the last 24 hours a number of very historic posts from my personal Facebook timeline have featured in the news media.
"They included comments between me and friends going back almost 10 years, well before I was first a candidate for the Wakefield constituency.
"These comments were certainly not intended to cause any offence.
"I am not prepared to countenance a situation where the Conservative Party is even marginally distracted from the key themes of this election.
"My sole ambition in politics has been to return a Conservative MP for Wakefield that can make an authentic and lasting contribution for my home city in Parliament.
"If my continuing in this role will jeopardise this at all then I have concluded that I must stand down.
"This is a difficult decision for me, but I am very grateful to the national and local party for all their support."
Just days before the scandal broke, the Brexiteer had also given an interview in which he appeared to defend Jacob Rees-Mogg's comments that Grenfell Tower fire victims could have escaped had they shown "common sense".
"He apologised for [those comments] being interpreted as they were," Mr Calvert said. "I've known him for years and there is not a malicious bone in that man's body. In the heat of interviews sometimes you misspeak."
The new scandal comes just 24 hours after another candidate, Nick Conrad, was stood down for historic comments in which he said women should "keep their knickers on" in a conversation about rape.
Register for free to continue reading
Registration is a free and easy way to support our truly independent journalism
By registering, you will also enjoy limited access to Premium articles, exclusive newsletters, commenting, and virtual events with our leading journalists
Already have an account? sign in
Register for free to continue reading
Registration is a free and easy way to support our truly independent journalism
By registering, you will also enjoy limited access to Premium articles, exclusive newsletters, commenting, and virtual events with our leading journalists
Already have an account? sign in
Join our new commenting forum
Join thought-provoking conversations, follow other Independent readers and see their replies