Conservative chairman Brandon Lewis accused of breaking agreement not to vote on Brexit legislation
'Just how low will your Government stoop?' Liberal Democrat deputy leader Jo Swinson asks Theresa May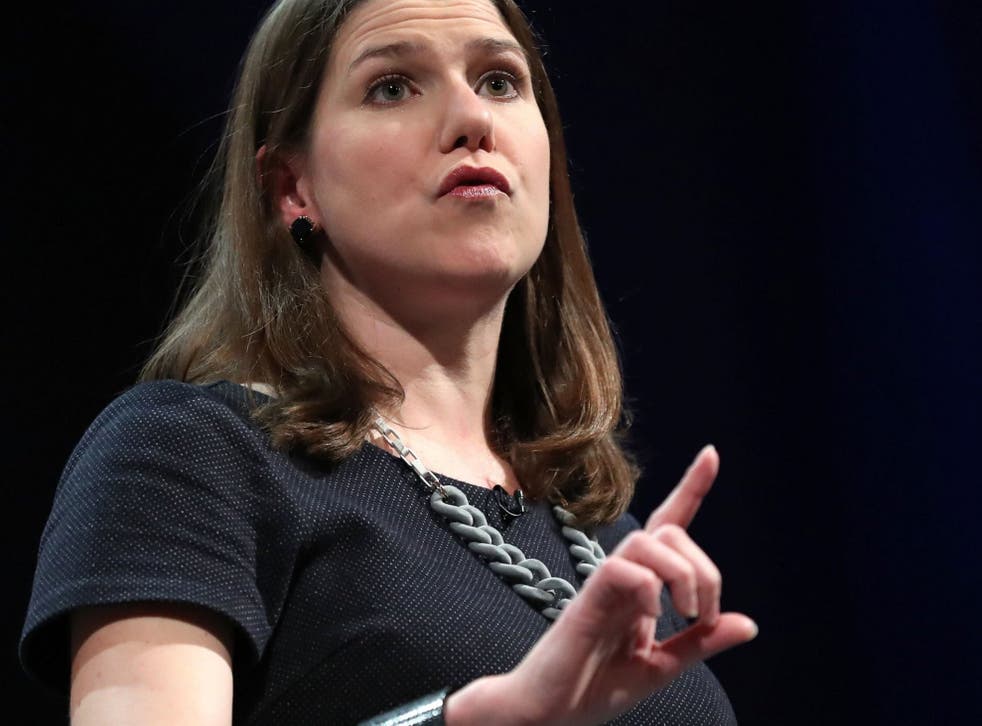 Conservative Party chairman Brandon Lewis has been accused of breaking an agreement not to vote on crucial Brexit legislation.
The senior Tory MP was "paired" with Liberal Democrat deputy leader Jo Swinson, who recently gave birth, meaning neither would take part in the Commons votes.
The pairing system, which is common practice when MPs are unable to attend votes, that if an MP on one side of an argument is unable to vote, an opponent also sits out the division to even it out.
In this case an agreement was struck to ensure Ms Swinson would be able to stay at home with her baby son.
Mr Lewis abstained from voting in seven out of the nine votes but participated in the two tightest - narrowly helping Theresa May avoid a humiliating Commons defeat on Brexit trade plans.
The Tory party chairman apologised and claimed it was an "honest mistake" in "fast-moving circumstances".
But a furious Ms Swinson revealed that Mr Lewis had reneged on the deal, asking Ms May: "Just how low will your Government stoop?"
She said it was "desperate stuff" and dismissed the Conservative response that Mr Lewis had voted by mistake.
Accusing the Tories of "cheating", she said it was a "calculated, deliberate breaking of trust" by the Government whips to "win at all costs".
She added that the Government's response to discrimination against pregnant women and new mums had been "shockingly poor", so "perhaps it should be no surprise they treat MPs on [maternity] leave like this".
Shadow women and equalities minister Dawn Butler said it was an "absolutely appalling move" by the Tory chairman, and called on Mr Lewis to personally apologise.
Ms Swinson gave birth to her son Gabriel on 29 June.
Mr Lewis told her: "I'm sorry Jo. I think it was an honest mistake made by the whips in fast-moving circumstances."
Chief Whip Julian Smith also apologised to Ms Swinson, saying on Twitter he was "v sorry" and Mr Lewis was "asked to vote in error".
UK news in pictures

Show all 50
The Government avoided defeat by just six votes over an amendment which could have required the UK to join a customs union after Brexit if a trade deal was not in place by January.
The crunch vote came minutes after Ms May suffered her first Commons defeat since December, on a motion that would keep the UK in the European Medicines Agency.
That raised the prospect of a further defeat on the customs union amendment, but the second rebellion was avoided after five Labour MPs sided with the government.
Reports suggested Julian Smith, the Tories' chief whip, had faced down potential rebels by threatening to call a vote of no confidence in the government if the amendment was passed.
Agencies contributed to this report
Register for free to continue reading
Registration is a free and easy way to support our truly independent journalism
By registering, you will also enjoy limited access to Premium articles, exclusive newsletters, commenting, and virtual events with our leading journalists
Already have an account? sign in
Register for free to continue reading
Registration is a free and easy way to support our truly independent journalism
By registering, you will also enjoy limited access to Premium articles, exclusive newsletters, commenting, and virtual events with our leading journalists
Already have an account? sign in
Join our new commenting forum
Join thought-provoking conversations, follow other Independent readers and see their replies