Tory council accused of snobbery over ban on 'aesthetically unsuitable' industrial street names
Proposals for a ban on street names such as Coalpit Lane, Gasworks Road and Packemin Close in Sevenoaks, Kent, have been condemned
Ian Johnston
Thursday 08 October 2015 23:53 Comments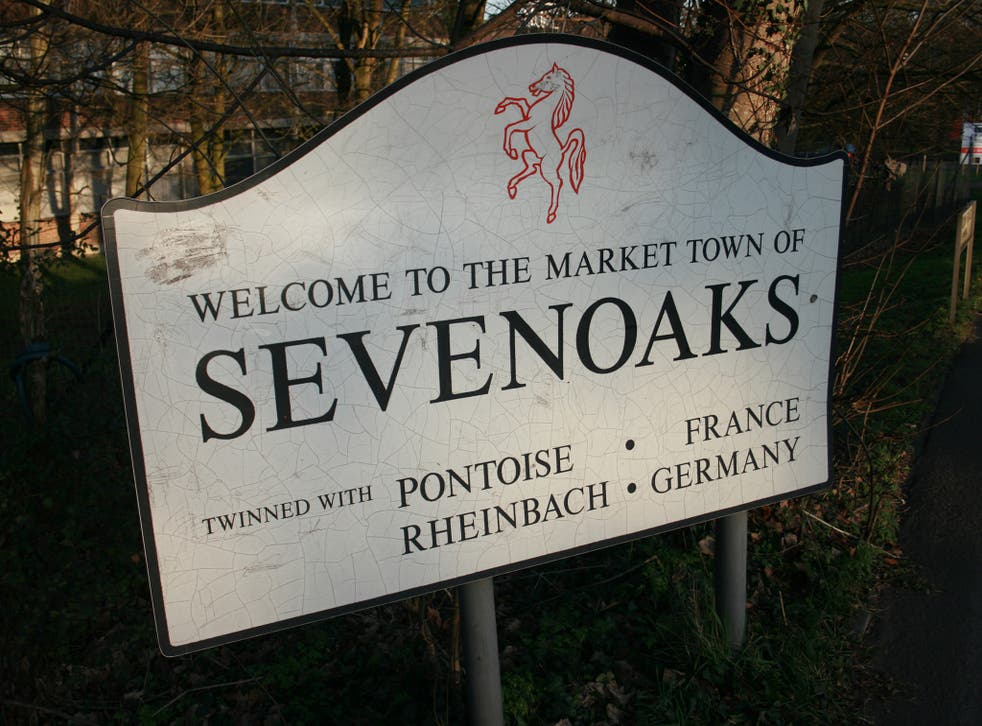 A Conservative-run council in Kent has been accused of snobbery after proposing a ban on "aesthetically unsuitable" street names such as Coalpit Lane, Gasworks Road and Packemin Close.
Sevenoaks contains one of the UK's most expensive streets, Wildernesse Avenue, where properties sell for up to £5m.
And a draft policy by the district council says unsuitable street names should be avoided and gives a number of examples, The Daily Telegraph reported. In addition to some names that reflect the area's industrial past, names capable of double meanings, such as Hoare Road or Typple Avenue, would also be banned.
David Killingray, emeritus professor of modern history at Goldsmiths, University of London, and president of the Sevenoaks Historical Society, condemned the proposals.
"I think it shows an ignorance of English history but also English literature to have people who even think like that," he said.
"We had a silk works which closed in 1828, it had a gas works and other agrarian-based industries such as milling and brewing.
"The River Darent was an industrial line with paper mills, iron workings, iron mills, particularly on the northern stretches; it also had a silk mill up until 1828. There was a lot of paper-making at places like Shoreham, Eynsford and further north. These are rural industrial locations which is quite common in the period of the early industrial revolution."
And Megan Warn, of the local Labour Party branch, said: "This is just snobbish. It's gentrification gone mad and it's denying your links to the past rather than preserving them."
Tony Clayton, a Liberal Democrat town councillor, suggested the district council was "more interested in estate agent marketing".
"Waterworks, gasworks, cemeteries, factories may not match the estate agent's ideal plan for property prices to head ever higher, but they do give us a map of where our communities came from," he said.
A spokesman for Sevenoaks district council said: "It is certainly not our intention to prevent the district's history and heritage being preserved through the street naming process. We purely want to prevent innuendo and inappropriate or misleading names being adopted."
Register for free to continue reading
Registration is a free and easy way to support our truly independent journalism
By registering, you will also enjoy limited access to Premium articles, exclusive newsletters, commenting, and virtual events with our leading journalists
Already have an account? sign in
Register for free to continue reading
Registration is a free and easy way to support our truly independent journalism
By registering, you will also enjoy limited access to Premium articles, exclusive newsletters, commenting, and virtual events with our leading journalists
Already have an account? sign in
Join our new commenting forum
Join thought-provoking conversations, follow other Independent readers and see their replies