Tory councillor suspended after 'posting Islamophobic comments about Sadiq Khan on Facebook'
Exclusive: Stephen Ardley allegedly said it is 'unbelievable' that a Muslim was a mayor in the UK
Friday 01 June 2018 18:44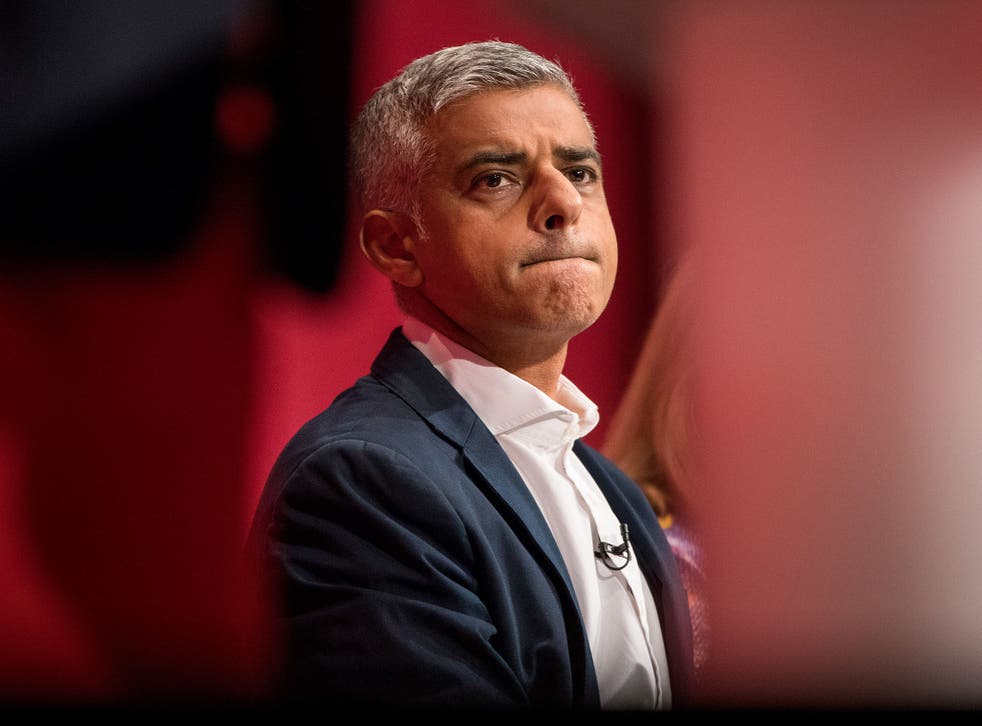 A Tory councillor has been suspended after he allegedly posted Islamophobic comments about the Mayor of London, Sadiq Khan, The Independent can reveal.
Stephen Ardley, a councillor on the Waveney District Council, allegedly said it was "unbelievable" that a Muslim had been elected and went on to describe those who voted for him as "blind".
The comments add to the growing list of examples of Islamophobia demonstrated by Conservative councillors and candidates in recent months, amid growing pressure for the party to launch an inquiry into the issue.
Mr Ardley's comment on a Facebook post said: "I think it's unbelievable that a Muslim was actually elected the Mayor of this great Christian country – oh wait he's labour so the blind just vote red and left."
He is also following a page on the social media site which is titled English and Proud which includes a number of posts calling for the release of former EDL leader, Tommy Robinson, who was jailed for 13 months for breaking contempt of court laws with a Facebook Live video.
The Muslim Council of Britain (MCB) said the Conservatives' promise to investigate Mr Ardley was "not good enough".
A spokesperson for the group said: "We are starting to see even more examples of Islamophobia within the Conservative Party. It is no longer good enough to say that these cases are being investigated.
"There needs to be an independent inquiry and we continue to hope that the party will heed our call."
The latest revelation comes days after The Independent broke the story that the Muslim Council of Britain had written to the Conservative Party to launch an urgent inquiry.
The organisation, which represents more than 500 mosques, schools and associations in Britain, has urged the party to conduct a full audit to tackle the "more than weekly occurrences of Islamophobia from candidates and representatives of the party".
The need for a formal inquiry into Islamophobia in the party was described by former Tory cabinet minister Sayeeda Warsi as being "long overdue".
"I have raised my concerns about Islamophobic comments and campaigning for more than two years and have done so formally and informally including a letter to the prime minister," Baroness Warsi told The Independent.
UK news in pictures

Show all 50
"The party has been aware of the issue at the highest level and has failed to take the issue seriously and at times even denied its very existence.
"A formal inquiry is now long overdue and I hope my party send a very clear message by establishing this inquiry that bigotry will not be tolerated in a modern Conservative Party," she added.
A Conservative Party spokesman said: "Stephen Ardley has been suspended. An investigation is under way."
The Independent has contacted Stephen Ardley for a comment.
Register for free to continue reading
Registration is a free and easy way to support our truly independent journalism
By registering, you will also enjoy limited access to Premium articles, exclusive newsletters, commenting, and virtual events with our leading journalists
Already have an account? sign in