Tory MPs face being prosecuted for electoral fraud while they are fighting the upcoming general election campaign
The CPS confirmed it must announce whether it will prosecute before 8 June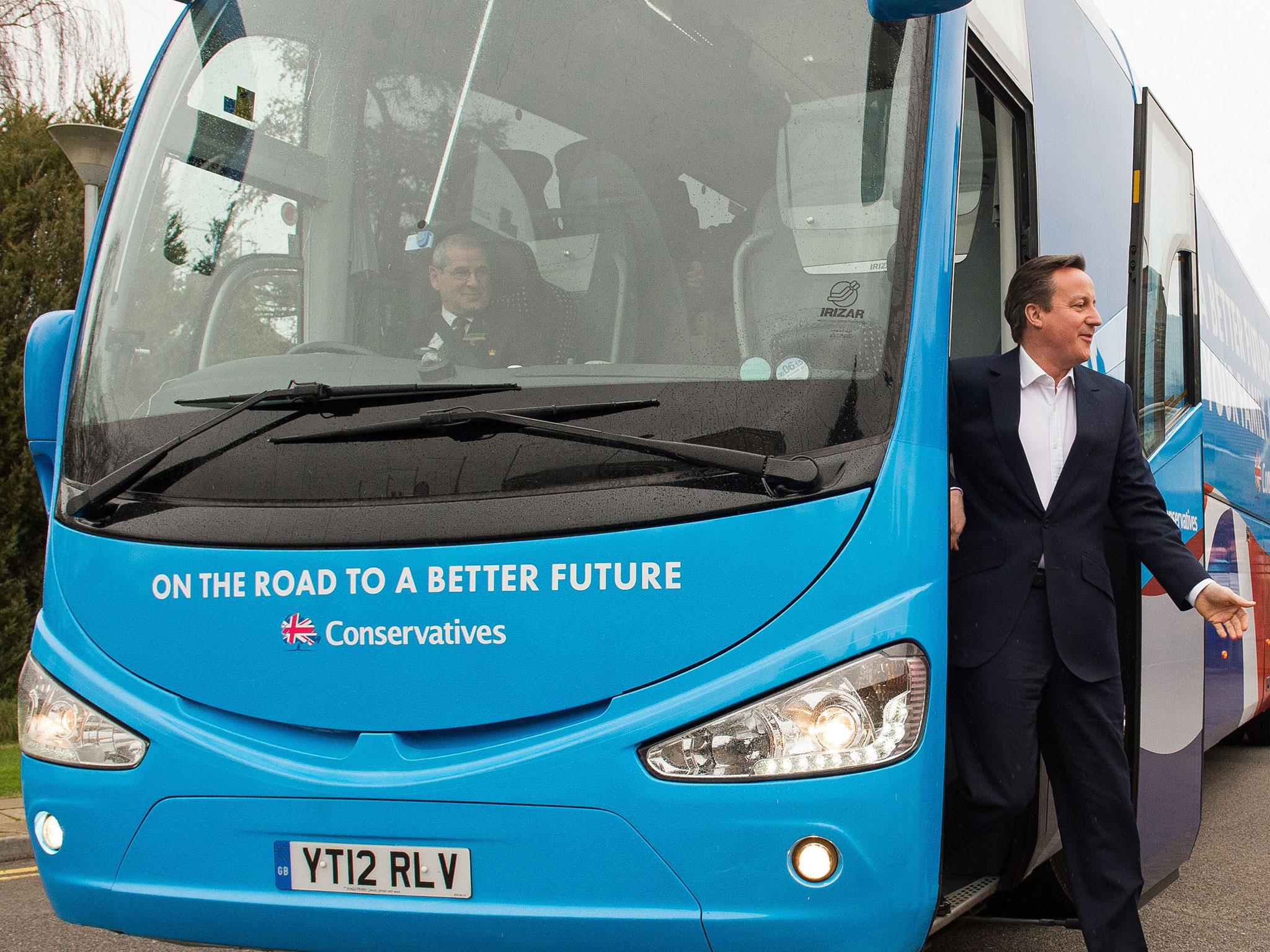 Conservative MPs accused of breaking election spending rules at the last election face the possibility of being prosecuted by the Crown while they are in the middle of fighting their re-election campaigns at this year's general election.
14 police forces have sent files to the Crown Prosecution Service relating to the Tory 2015 'battle bus' scheme, which it has been alleged led to Tory candidates breaking strict spending limits on elections.
The CPS is currently reviewing the evidence and considering whether to charge the MPs with breaking the election spending limits, which are put in place to prevent those with wealthy backers from gaining an unfair advantage during general elections.
A spokesperson for the CPS confirmed to The Independent on Tuesday evening that any charges would have to be made before the date of the general election, which Theresa May wants to hold on 8 June subject to a vote in Parliament tomorrow.
This means the CPS's announcement must by law fall while the MPs are campaigning for re-election, before 8 June.
No charges have yet been made against any MP. All 14 police forces who sent files to the CPS last year applied for a 12 month extension to the prosecution deadline, which would have otherwise elapsed last summer.
Channel 4 News reported on Tuesday evening that the CPS is considering prosecution against over 30 individuals with regards to 2015 election expenses.
As a result, a decision has to be made by the CPS by late May or early June, meaning that any charges will land during at least the long election campaign period, and possibly even the short campaign.
Police forces who have sent files to the CPS relating to the spending allegations include Avon & Somerset, Cumbria, Derbyshire, Devon & Cornwall, Gloucestershire, Greater Manchester, Lincolnshire, the Metropolitan, Northamptonshire, Nottinghamshire and West Yorkshire.
Two dozen Conservatives are understood to be under investigation over claims that they did not include battle bus spending in their local campaign returns. The Electoral Commission is also investigating the allegations in parallel to the police.
The allegations centre on whether spending on hotels for visiting activists and certain campaign material was incorrectly registered as national spending rather than locally – potentially illegitimately taking advantage of a higher spending ceiling.
A Conservative spokesman said: "We are cooperating with the ongoing investigations."
There have been suggestions that other parties may have failed to register similar spending in their local areas too.
In theory election results in individual seats could be declared invalid if laws are found to have been broken, though this is not an automatic process.
In recent weeks some Conservative MPs have hit out at party officials who they say have dodged blame for the fiasco at the expense of MPs' reputation.
Join our commenting forum
Join thought-provoking conversations, follow other Independent readers and see their replies