Tory Environment Secretary wanted pensioners to pick fruit to cut immigration, Lib Dem claims
Owen Paterson suggested the idea to the Cabinet in 2013 to help cut immigration, the book by David Laws, who was a Liberal Democrat minister at the time, claims
Ian Johnson
Monday 14 March 2016 01:00 Comments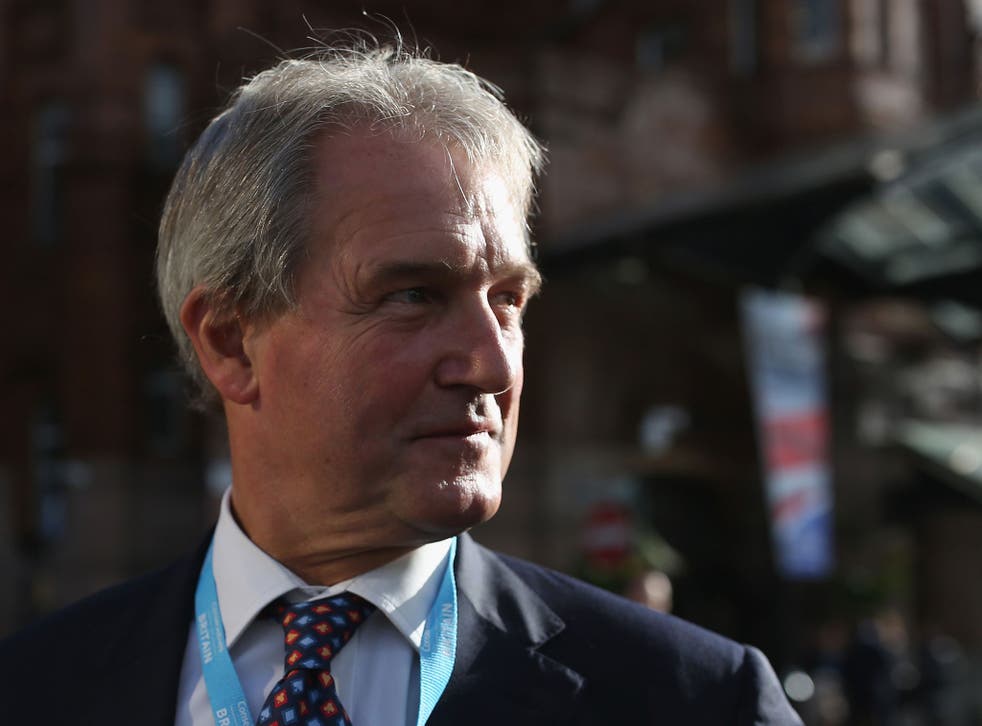 Conservative MP Owen Paterson wanted to get pensioners to pick fruit for less than the minimum wage when he was Secretary of State for Environment, Food and Rural Affairs, according to a forthcoming book by a Coalition Government colleague.
Mr Paterson suggested the idea to the Cabinet in 2013 to help cut immigration, the book by David Laws, who was a Liberal Democrat minister at the time, claims.
However the North Shropshire MP dismissed the account, saying it was "completely wrong".
In his memoir, which is being serialised by The Mail on Sunday, Mr Laws wrote that Mr Paterson said he wanted to abolish the Agricultural Workers Scheme, which allowed Eastern European workers to come to the UK to do jobs like harvesting fruit and vegetables.
"Someone suggested that while abolishing the scheme might reduce immigration, it could also be very unpopular with farmers, who would no longer find it easy to employ cheap labour for back-breaking outdoor work," Mr Laws wrote.
"'Oh, but I've thought of that,' said Paterson. 'I think I have the answer. We'll try to get more British pensioners picking some of the fruit and vegetables in the fields instead.'
UK news in pictures

Show all 50
"One of the officials taking notes looked up in surprise, clearly thinking she had heard incorrectly. She hadn't. And Paterson hadn't finished. 'Of course, getting British pensioners to do this work could lead to an increase in farmers' costs,' he said. After all, they may be a bit slower doing the work. I've thought of that too. I think we might arrange to exempt British pensioners from the minimum-wage laws, to allow them to do this work.'"
Other members of the Cabinet – even "the more right-wing Conservatives" – listened in "stunned silence", while an official tried "unsuccessfully, to stifle a laugh", the book relates. Conservative Ken Clarkie responded that "all this hysteria about Bulgarians and Romanians" was "complete rubbish, total xenophobic tosh".
Lib Dem leader Tim Farron told the Daily Mirror: "This is Owen Paterson treating pensioners as cheap labour. It's the worst kind of ­reactionary politics and a sad state of affairs that this man graced the Cabinet table."
However Mr Paterson told Sky News that the account was "completely wrong" and "almost the reverse of what happened".
"I was very keen to keep it [the Agricultural Workers Scheme] on," he said.
Register for free to continue reading
Registration is a free and easy way to support our truly independent journalism
By registering, you will also enjoy limited access to Premium articles, exclusive newsletters, commenting, and virtual events with our leading journalists
Already have an account? sign in
Join our new commenting forum
Join thought-provoking conversations, follow other Independent readers and see their replies