Government fails to deliver £4bn savings after cutting disability benefit, new analysis shows
Office for Budget Responsibility says forecasts initially predicted £13.6bn would be spent on disability benefits in 2018-2019 but now this figure is now thought to be £18bn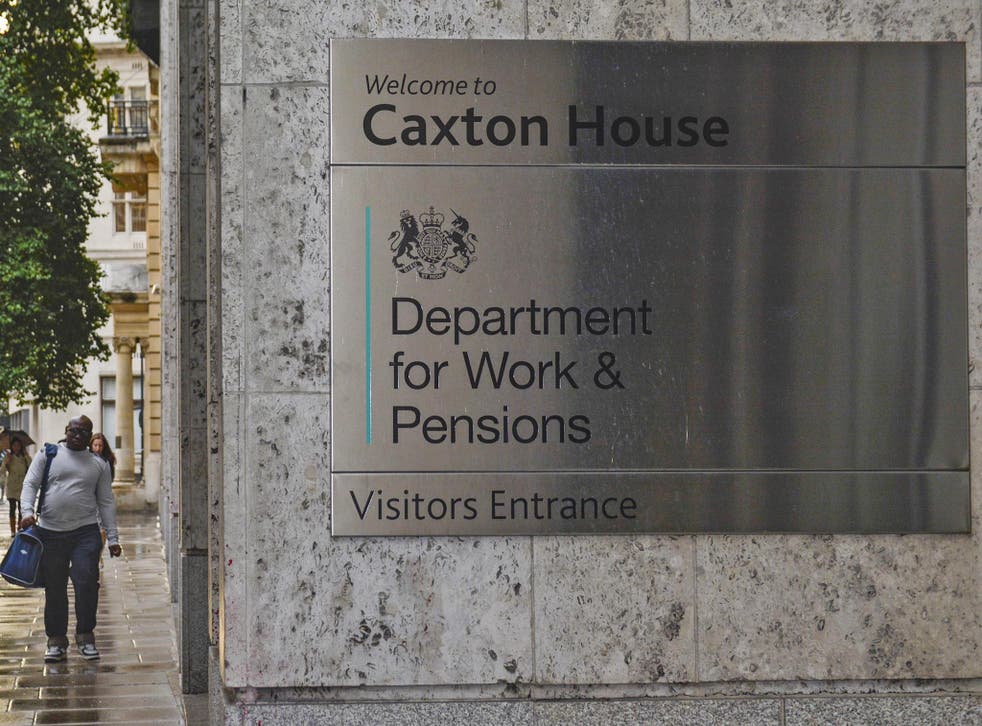 The Government has failed to deliver the £4bn of savings it was expecting to make after cutting disability benefit, according to new analysis.
The Office for Budget Responsibility (OBR) said the Government was hoping to cut spending by 20 per cent by moving from the Disability Living Allowance (DLA) to Personal Independence Payments (PIP).
Forecasts initially predicted £13.6bn would be spent on disability benefits in 2018-2019 but now this figure is thought to be £18bn.
Senior Labour MP's accused the Tories of "creating further waste and expense" resulting in the need for cuts elsewhere.
Shadow work and pensions secretary Debbie Abrahams said: "This analysis clearly shows that the Government's social security cuts are failing disabled people. It is becoming increasingly clearer that these flawed Tory assessments only create further waste and expense."
Frank Field, chairman of the Work and Pensions select committee, added: "Clearly the Government was as over-optimistic with PIP as it has been with universal credit.
"Its failure to deliver either project on time, as well as to achieve the savings it had assumed would be possible, has resulted in a series of cuts having to be made elsewhere in the welfare budget. One way of saving money, of course, would be to ensure a higher percentage of PIP assessments return accurate decisions.
"This would prevent both the immediate hardship among claimants as well as the need for lengthy, costly appeals which serve in many cases to delay justice."
The rise in payments has been attributed to an ageing population and more pay-outs to those with behavioural and mental health conditions.
There has also been an increase in the number of people fighting decisions to be rejected for PIP. A total of 161,000 people have had rulings overturned since 2013.
A Department for Work and Pensions spokeswoman said: "We will always make sure there's a strong safety net to provide the right support for disabled people, which is why many disability benefits are exempt from the benefit cap and were not subject to our welfare savings.
UK news in pictures

Show all 50
"PIP is still a new benefit and we are determined to ensure that it is rolled out effectively to get it right for claimants. We expect the number of claimants to grow over time, and it's important that all claimants get the best possible support."
The Government spends more than £50bn a year on disability and health condition related benefits. A figure which is up by more than £7bn since 2010.
This is approximately 2.5 per cent of GDP and more than 6 per cent of all government spending.
Register for free to continue reading
Registration is a free and easy way to support our truly independent journalism
By registering, you will also enjoy limited access to Premium articles, exclusive newsletters, commenting, and virtual events with our leading journalists
Already have an account? sign in
Register for free to continue reading
Registration is a free and easy way to support our truly independent journalism
By registering, you will also enjoy limited access to Premium articles, exclusive newsletters, commenting, and virtual events with our leading journalists
Already have an account? sign in
Join our new commenting forum
Join thought-provoking conversations, follow other Independent readers and see their replies