Tory manifesto: Overseas buyers of English homes to pay higher taxes if Boris Johnson wins election
Pledge to impose 3 per cent stamp-duty surcharge for non-UK residents, with projected £120m raised to tackle rough sleeping crisis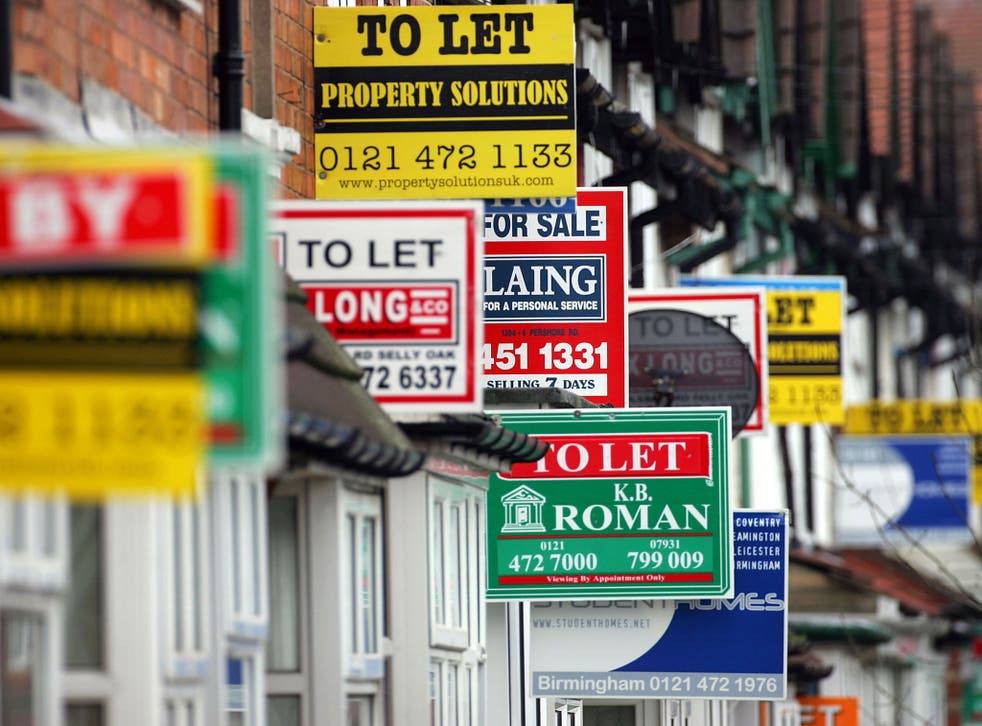 Overseas buyers of homes in England will pay higher taxes if Boris Johnson wins the general election, as he attempts to fight off accusations that he leads the party of the rich.
The Conservatives would introduce a 3 per cent stamp-duty surcharge for non-UK residents – whether the buyer is an individual or a company – with the resulting £120m used to tackle the rough-sleeping crisis.
The party said the measure – expected to apply to 70,000 purchases each year in England only – would deter buyers seeking investments or intending to rent out homes "at inflated prices".
It pointed to a recent study showing that no fewer than 13 per cent of new London homes were bought by non-UK residents in 2014 to 2016.
Rishi Sunak, the Treasury chief secretary, said he wanted Britain to open to remain "open to people coming to live, work, and build a life in this great country".
But he said: "Evidence shows that, by adding significant amounts of demand to limited housing supply, purchases by non-residents inflate house prices.
"That is why we are introducing a higher rate of stamp duty for non-UK residents that will help to address this issue and could raise up to £120m."
The minister said the £120m would be spent on curbing rough sleeping, after criticism of the government for an explosion in the number of people sleeping on the streets.
The plan was first announced by Theresa May more than a year ago, but will now definitely be adopted following a consultation, the Conservatives said.
General election: Constituency profiles

Show all 28
The levy would be imposed on top of existing higher stamp duty on second-home and buy-to-let purchases, introduced on a sliding scale in April 2016: 3 per cent for homes valued below £125,000, 5 per cent on the next portion between £125,001 and £250,000, 8 per cent between £250,001 and £925,000, 13 per cent up to £1.5 million – and 15 per cent above that.
It means an overseas buyer snapping up a property valued at more £1.5m will pay a new, combined stamp-duty rate of 18 per cent.
The Labour manifesto pledges "a levy on overseas companies buying housing, while giving local people 'first dibs' on new homes built in their area".
The Liberal Democrats, meanwhile, say they would crack down on foreign buying of second homes, "with a stamp-duty surcharge on overseas residents purchasing such properties".
They pledge to build 300,000 homes a year, including 100,000 social homes for rent. The party says it would apply 500 per cent council tax on homes left vacant for more than six months to encourage their use.
"Whether renting or buying, across the country too many people – people who work hard and play by the rules – are struggling to afford good homes in in the right location. We are facing a national housing crisis," said Tim Farron, the Lib Dem spokesperson for housing.
"To meet demand we need to build 300,000 homes a year. Both Labour and the Tories, in pursuing Brexit, show they are wiling to risk 10% of our construction workers who are from the EU, making this crisis worse."
The announcement comes after the Tories came under fire for raking in a staggering £5.67m in large donations of over £7,500 in a single week, compared with just £218,500 from Labour.
Private-hospital owners, the family of a Russian oligarch, and numerous property developers are among donors who flocked to fill Tory coffers in the first week of the election campaign.
Register for free to continue reading
Registration is a free and easy way to support our truly independent journalism
By registering, you will also enjoy limited access to Premium articles, exclusive newsletters, commenting, and virtual events with our leading journalists
Already have an account? sign in
Register for free to continue reading
Registration is a free and easy way to support our truly independent journalism
By registering, you will also enjoy limited access to Premium articles, exclusive newsletters, commenting, and virtual events with our leading journalists
Already have an account? sign in
Join our new commenting forum
Join thought-provoking conversations, follow other Independent readers and see their replies