Tory ministers lobbied Brazil on behalf of Shell and BP, Government accidentally reveals
Brazilian government later gave major drilling licenses to the two companies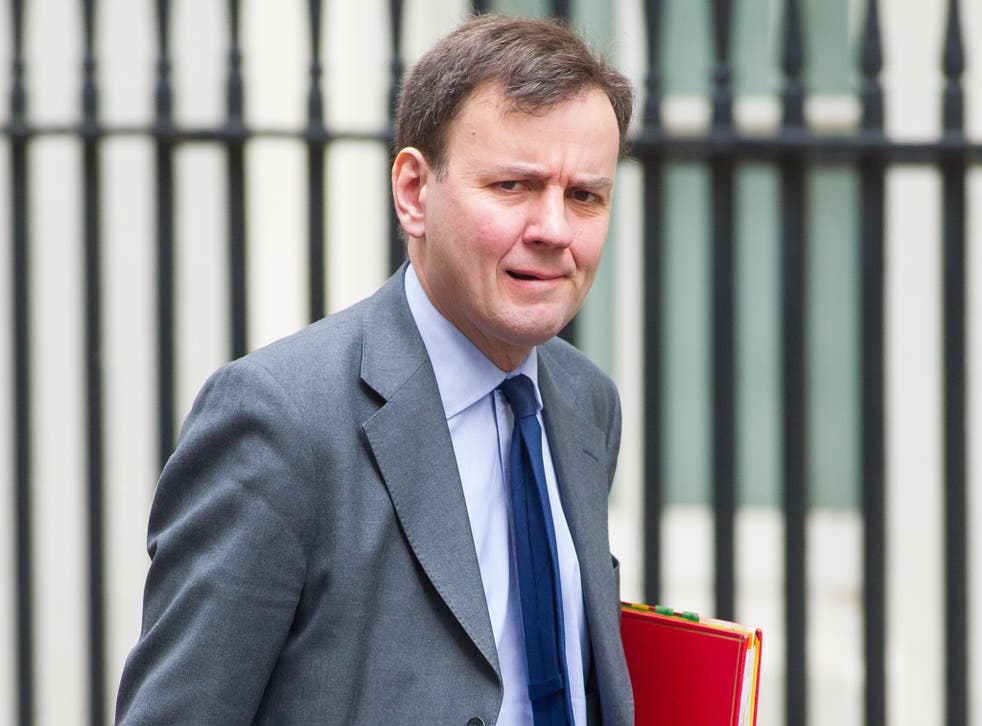 Liam Fox's Department for International Trade successfully lobbied the Brazilian government over environmental regulations on behalf of three major oil companies, an official document has revealed.
Greg Hands, the international trade minister, reportedly made representations on behalf of BP, Shell and Premier Oil during a trip to Brazil in March.
He asked the Brazilian government to help British companies secure deals to drill in the pre-salt region of Brazilian waters, according to a British diplomatic cable obtained by Greenpeace.
Pre-salt drilling involves looking for oil deep under the sea bed. Environmental campaigners have warned that it risks accelerating climate change.
The cable says Mr Hands used a "private breakfast" in Rio de Janeiro to listen to the oil companies' concerns "around taxation and environmental licensing" in Brazil.
He then raised the issue "directly" with Paulo Pedrosa, Brazil's deputy minister for mining and energy.
Mr Pedrosa "confirmed that his ministry is already lobbying its relevant counterparts within the Brazil government".
Brazil later granted three oil licenses to Shell and two to a consortium including BP. It also offered up to $300bn (£227bn) in tax relief to oil and gas companies in the country.
UK news in pictures

Show all 50
The diplomatic cable also reveals that the UK Government welcomed Brazil's decision to reduce "local content requirements" – regulations that force companies to hire local workers and use local goods in an attempt to boost the economy of developing countries and regions.
Mr Hands also opened an event showcasing UK energy companies, at which "hydrocarbons were a heavy focus".
Details revealed in the cable were apparently released by mistake. Following a freedom of information request, the DIT sent Greenpeace the full cable, with sensitive passages highlighted instead of redacted. It later released a second version with the same passages blacked out.
Rebecca Newsom, senior political adviser at Greenpeace, said: "This is a double embarrassment for the UK Government. Liam Fox's trade minister has been lobbying the Brazilian government over a huge oil project that would undermine the climate efforts Britain made at the UN summit in Bonn.
"If that wasn't bad enough, Fox's department tried to cover it up and hide its actions from the public, but failed comically."
A DIT spokesperson said: "DIT is responsible for encouraging international investment opportunities for UK businesses, whilst respecting fully local and international environmental standards. The UK oil and gas industry and supply chain supports thousands of jobs and provides £19bn in goods exports alone.
"However, it is absolutely not true that our ministers lobbied to loosen environmental restrictions in Brazil – the meeting was about improving the environmental licensing process, ensuring a level playing field for both domestic and foreign companies, and in particular helping to speed up the licensing process and make it more transparent, which in turn will protect environmental standards."
Register for free to continue reading
Registration is a free and easy way to support our truly independent journalism
By registering, you will also enjoy limited access to Premium articles, exclusive newsletters, commenting, and virtual events with our leading journalists
Already have an account? sign in
Register for free to continue reading
Registration is a free and easy way to support our truly independent journalism
By registering, you will also enjoy limited access to Premium articles, exclusive newsletters, commenting, and virtual events with our leading journalists
Already have an account? sign in
Join our new commenting forum
Join thought-provoking conversations, follow other Independent readers and see their replies