Tory MP David Davies condemned for 'transphobic' and 'abhorrent' views by party's official LGBT group
'Somebody possessing a penis & pair of testicles is definitely not a woman,' the MP tweeted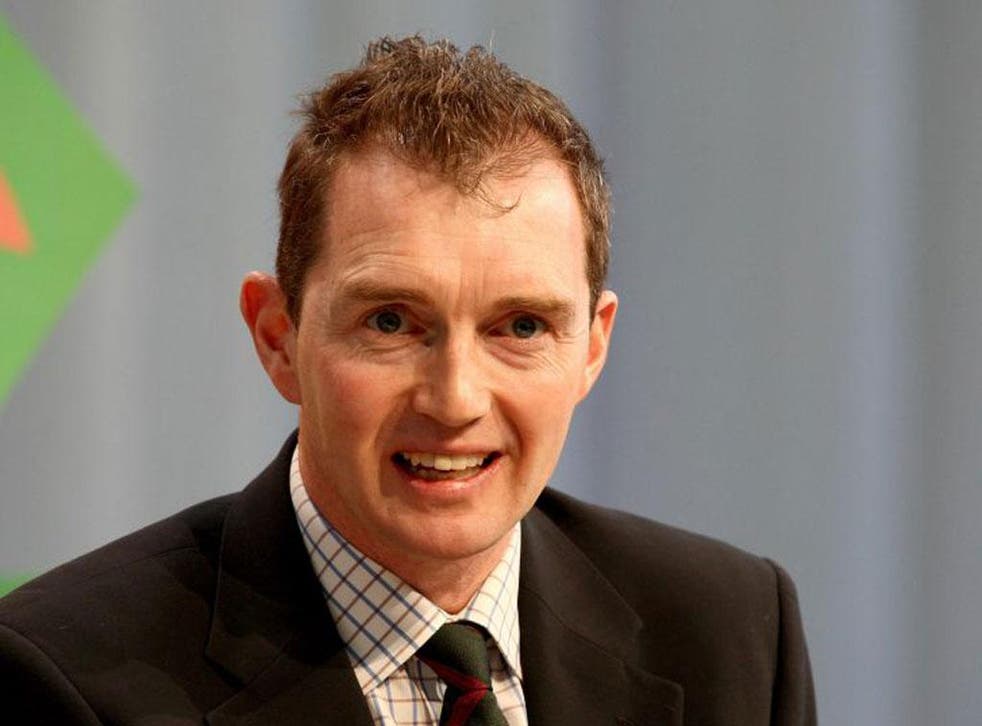 Conservative MP David Davies has been publicly criticised by the party's own official LGBT group for holding "abhorrent" views and being a "transphobe".
The MP for Monmouth waded into a Twitter debate on Saturday about whether trans women should be able to enter female-only elections.
"Somebody possessing a penis & pair of testicles is definitely not a woman. This should be a biological fact not a matter for political debate. At [least we] can agree on something," he said in a post.
The Conservatives LGBT group reacted angrily, saying: "David TC Davies' transphobic views are abhorrent and out of kilter with Conservative Party policy. It's clear that the T in his name stands for transphobe. It's equally clear what the C stands for."
The Welsh MP then accused the LGBT group of being abusive and vowed to report the comment to Conservative Party chairman, Brandon Lewis.
"My 'transphobic' view is that having a penis makes you male. You may disagree but implied use of word a 'c***' is abusive & misogynistic," he said.
"You're an official Conservative group. We are against social media abuse. I'll be making official complaint to @BrandonLewis on Monday."
It comes after the Labour Party confirmed it would allow trans members to apply for positions on all-female shortlists, a form of positive discrimination it has deployed for more than a decade to boost the number of female MPs.
UK news in pictures

Show all 50
LGBT advocates welcomed the news, but critics have mounted a legal challenge to the policy and raised more than £21,000 of a £30,000 target.
It emerged on Thursday that Labour had suspended one of the founders of the campaign, Jennifer James, while an investigation was conducted into her online activity.
Cabinet minister David Lidington says the gender of trans people is a matter for them
Labour leader Jeremy Corbyn on Sunday told the BBC's Andrew Marr Show that transgender women should be treated as women.
"The position of the party is that where you have self-identified as a woman, then you are treated as a woman," he said.
"These people have been through a big decision, a big process, with trauma. Let's look at the human beings in front of us."
Andrew Marr also quizzed Conservative minister David Lidington on the issue.
Asked whether a trans woman should be considered female, Mr Lidington responded: "I think that that's a matter for her ... She should be treated as a woman.
"But to be honest I don't spend time thinking about this – I would try to deal with the person in front of me, as they are, with respect to that person ... however they describe themselves."
"You get into all sorts of difficulty" if you attempt to categorise people, he added.
Join our new commenting forum
Join thought-provoking conversations, follow other Independent readers and see their replies