Tory MP admits adding 'death threat' to Facebook post over Syria air strikes vote
Lucy Allan said she was trying to expose the 'unacceptable' abuse sent to MPs over the Syria vote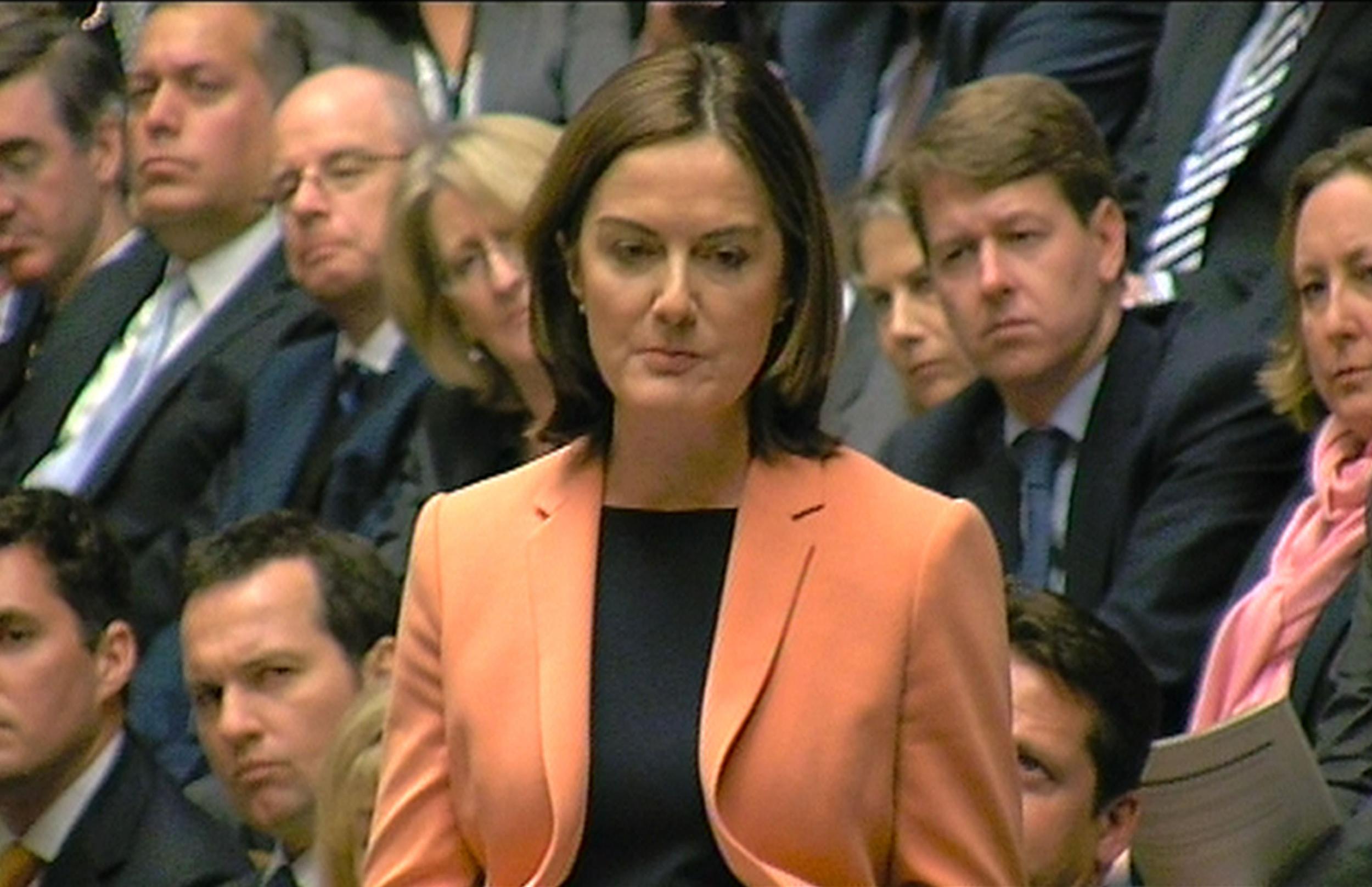 A Tory MP has admitted adding a "death threat" to a Facebook post designed to expose the "unacceptable" abuse she received after voting in favour of air strikes in Syria.
Lucy Allan, MP for Telford, posted an email she had received from a disgruntled constituent complaining about her decision but added the words "unless you die" at the bottom of the post.
She defended it by saying her addition had been a threat sent in by another constituent on the same day and justified her decision to post it because it showed examples of the abuse that MPs receive "most days and that most people tolerate silently".
The original post, sent by Adam Watling under the pseudonym Rusty Shackleford – the son of Telford & Wrekin Labour councillor Paul Watling – said he had not sent the "unless you die" line.
"It was absolutely not from any of my correspondence to Lucy. I am a peaceful person and would never make a threat of that nature," he told the BBC.
British jets prepare for air strikes in Syria
Show all 10
Defending the modification of the email, Ms Allen told the BBC: "I posted actual comments made to me on the same day, although not in the same email. Comments were added to the post as they came in.
I posted them to show examples of the type of unacceptable online abuse that comes in most days and that most people tolerate silently.
"The comments were not posted to discredit any individual. "Rusty" could have been anyone, or a wholly fictional person. he chose to identify himself and came forward with a surname. At that point I took the post down."
Ms Allen has since deleted the Facebook post and has appeared to have deleted her Twitter. She has yet to respond to a request for comment from The Independent.
Join our commenting forum
Join thought-provoking conversations, follow other Independent readers and see their replies