Tory MP says Boyle launch 'leftie crap'
Cameron now urged to discipline outspoken backbencher Aiden Burley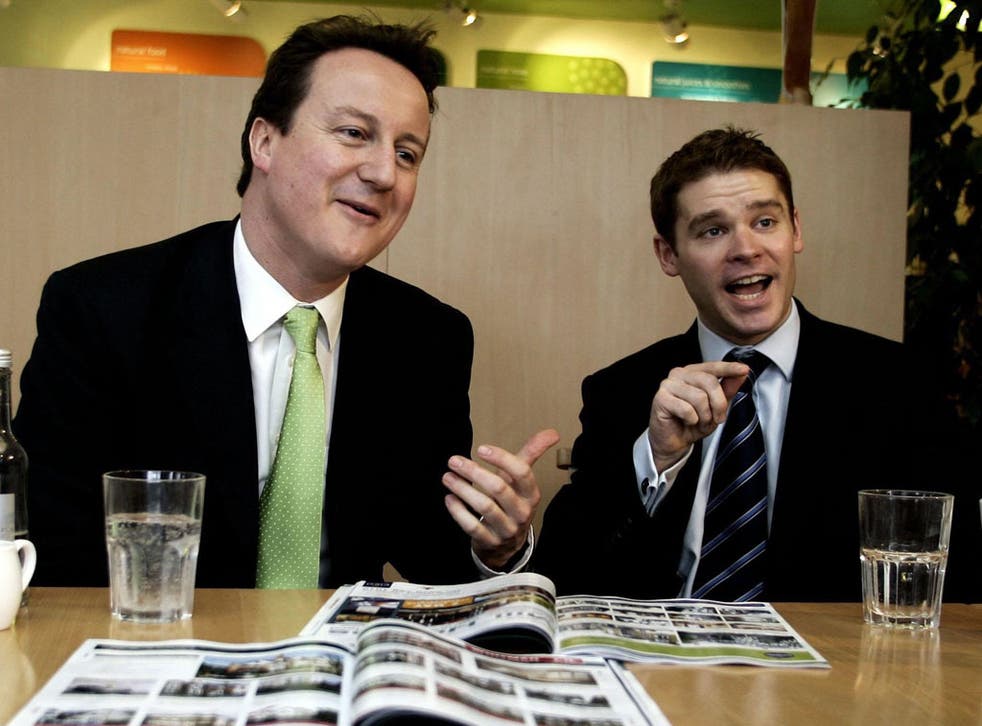 Even as the triumph of London 2012's spectacular opening ceremony reverberated around the world, carping began over its cost and alleged political bias – while the Games organisers were confronted with complaints about empty seats at some of the first events.
Mere hours after the 204 petals dramatically came together to form the Olympic cauldron, David Cameron was facing a challenge to discipline a Tory MP who caused a furore when he branded the event "leftie multicultural crap". Aidan Burley, who was forced to resign as a ministerial aide after attending a Nazi-themed stag party last year, provoked a furious reaction from members of the public, political opponents and even some colleagues following a series of critical Twitter messages during Friday's event.
Angered by the show's references to the suffragettes, the Campaign for Nuclear Disarmament and the NHS, Cannock Chase MP Mr Burley complained on Twitter: "The most leftie opening ceremony I have ever seen – more than Beijing, the capital of a communist state! Welfare tribute next?" Shortly afterwards, he added: "Thank God the athletes have arrived! Now we can move on from leftie multicultural crap. Bring back red arrows, Shakespeare and the Stones!"
This dampener on the euphoria surrounding the first official day of the Games was underlined later when the organisers, Locog, launched an investigation into the rows of empty seats on view yesterday at high-profile venues including the Aquatics Centre; the beach volleyball on Horse Guards Parade and the tennis at Wimbledon.
The perceived lack of enthusiasm for some of the big-ticket events jarred with the exuberant impression given the previous evening, when an estimated one billion people around the world witnessed a glittering display of Britishness at the Olympic Stadium in east London.
More than 80 world leaders and royals joined 80,000 spectators at the four-hour "Isles of Wonder" extravaganza, which showcased British history from bucolic beginnings, through the Industrial Revolution to the internet age. A rural idyll, with farm animals, gave way to steepling chimneys and then to a normal family home, complete with a backing track of British rock, pop and punk from the past four decades.
The production, which was rehearsed almost 250 times, involved 12,956 props, 15,000 performers, including 7,500 volunteers. The organisers were given £27m to spend on it, and pulled in almost 27 million viewers in the UK as a result.
Film-maker Danny Boyle, who directed the event, promised to ensure that it retained a sense of fun, with a roster of set-piece items including the Queen apparently parachuting out of a helicopter, Mr Bean playing the keyboards and children wearing pyjamas bouncing on 320 hospital beds as Mary Poppins battered Voldemort with her umbrella. Towards the end, Arctic Monkeys played as scores of luminous dove figures cycled around the stadium. Paul McCartney rounded it all off; London Mayor Boris Johnson admitted he was left "crying like a baby".
Boyle's efforts were appreciated around the world. The Sydney Morning Herald acknowledged that the event "did not take itself too seriously, but was never trivial". It added: "It was irreverent, but never disrespectful. It was clever, but did not outsmart itself. It was at once subversive and sublime." The French sports newspaper L'Equipe declared: "The ceremony offered yesterday to the entire world by the British was unusually bold, poetic and funny."
Pat Garner, a London midwife and one of the 800 health workers who paid tribute to the NHS, said: "It was like being in a dream. It's only afterwards you realise how emotional it is. I've had a bit of a cry now, and feel very proud." David Tiplady, an accountant who appeared as a cycling dove, said: "It was just fantastic. We were watching the show on a computer and projector backstage and then we got the call and stepped out of the tent and walked through the looking glass and suddenly we were on the other side of the camera."
Mr Cameron's aides moved swiftly to distance the Prime Minister from Mr Burley's comments, as a series of Conservative MPs lavished praise on the ceremony. A senior Downing Street source said: "We do not agree with him [Mr Burley]."
But Labour frontbencher Michael Dugher said: "David Cameron should show some leadership and demand a full apology from Aidan Burley immediately. David Cameron has said that the Conservative Party has changed but it is clear from the words of his own MP that not a lot has changed."
Former England footballer Stan Collymore – who grew up in Cannock – also weighed into the row. He said: "I'll happily stand against you at the next election. You have no clue about our town or its people."
But Mr Burley later insisted that his messages had been "misunderstood", and that he had "nothing to apologise for". "We all love the NHS but really for all the people watching overseas 20 minutes of children and nurses jumping on beds, that seems quite strange," he said. "And then we had all these rappers . That is what got me to the point about multiculturalism."
News Corp boss Rupert Murdoch appeared to offer qualified backing for Mr Burley's view, tweeting: "London Olympic opening surprisingly great, even if a little too politically correct." Mr Burley's Tory colleague, Lincoln MP Karl McCartney, hinted there were others in the Tory Party with similar views, tweeting: "#openingceremony Enjoyable – mostly – if ignored blatant lefty references as many … obviously haven't! "
Perhaps more worryingly for the organisers, critics yesterday expressed concern about empty seats, coming on the back of complaints about the number of tickets given to corporate sponsors and VIPs. "We are aware that some venues have empty seats this morning," a Locog spokesperson said yesterday. "We believe the empty seats are in accredited seating areas, and we are in the process of finding out who should have been in the seats and why they weren't there."
More than 40 groups staged a protest yesterday against the Olympics to highlight what they called "corporate dominance" and the cost of staging the event during a time of austerity.
What next for Danny Boyle?
"Danny Boyle for Prime Minister, is just one of the slogans flying around social media in the aftermath of what has already been dubbed "Boyle's Banquet". It seems the world really does lie at his feet. So: what next?
Even before the ceremony ended, William Hill was offering 4-1 on Boyle appearing in the New Year Honours List. He is, says publicist Max Clifford, "red hot". Boyle's new film, Trance, about an art heist gone wrong, is due out next spring, and Adrian Wootton, head of the British Film Commission, said it's unlikely the Oscar-winner will do anything other than continue to make movies. Olympic success won't hurt, though. Chinese director Zhang Yimou, who created Beijing's ceremony, was propelled on to an international stage. Other industries are already fighting for Boyle's services. Dominic Cooke, artistic director at the Royal Court theatre, where Boyle was once deputy director, said there have been "many attempts to get him back".
Sarah Morrison
Register for free to continue reading
Registration is a free and easy way to support our truly independent journalism
By registering, you will also enjoy limited access to Premium articles, exclusive newsletters, commenting, and virtual events with our leading journalists
Already have an account? sign in
Register for free to continue reading
Registration is a free and easy way to support our truly independent journalism
By registering, you will also enjoy limited access to Premium articles, exclusive newsletters, commenting, and virtual events with our leading journalists
Already have an account? sign in
Join our new commenting forum
Join thought-provoking conversations, follow other Independent readers and see their replies