Tory MP: 'Tally of deaths caused by infected blood on par with Hillsborough and Bloody Sunday'
Around 1,800 deaths were caused by contaminated blood in the 70s and 80s
Lamiat Sabin
Thursday 15 January 2015 16:26 Comments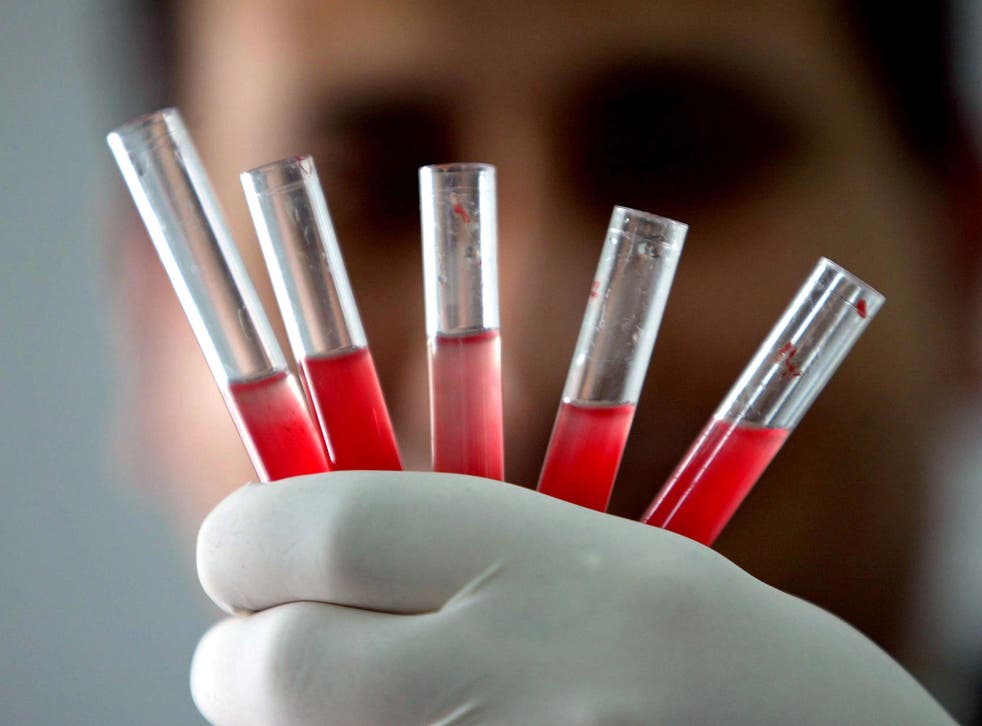 Patients infected with HIV and Hepatitis C through contaminated NHS blood are the victims of a tragedy on a par with Hillsborough and Bloody Sunday, a Conservative former minister has said.
Alistair Burt led MPs in calling for a further review into the circumstances surrounding how haemophiliacs and other patients were infected by blood products during the 1970s and 1980s.
MPs heard an estimated 1,800 deaths had been linked to the incident, with blood products continuing to be imported into the UK during that period and used on patients despite warnings.
Mr Burt, an MP for North East Bedfordshire, said thousands of people still feel wronged by what is Britain's 15th biggest peacetime disaster.
The state's "chronic inability to admit the past" means it has been unable to redeem itself, Mr Burt said.
He added the Department of Health has also structured "too cosy a relationship, possibly in its own interests" with the Macfarlane Trust, which receives money each year from the department to offer financial assistance to victims who contracted HIV.
MPs were told a Scottish public inquiry into the issue is expected to report back before the general election on 7 May.
Opening the debate in the Commons, Mr Burt recalled that he asked David Cameron about the issue in October 2013.
He told MPs: "It got a warm response from the Prime Minister he understood the problem, promised that he would put support into it, meet the gentleman I wanted him to see and take it up.
"The reason for approaching him of course, putting this in historical context again, was the scale of the tragedy is certainly on a par with those issues for which the Prime Minister had apologised in this recent session of Parliament - Hillsborough and Bloody Sunday.
"Having the bravery to recognise what had been done in the past with the authority only a Prime Minister could have."
Mr Burt said a meeting was held and Mr Cameron had put members of his policy team to work with the relevant minister.
Addressing an independent privately-funded inquiry, Mr Burt said that since the Archer report, there has been some recognition by the government of its responsibility that led to the deaths and that treatments for the severest infections have improved.
Mr Burt said the naming of 96 victims of the Hillsborough by Liverpool Walton MP Steve Rotheram was one of the most moving speeches in Parliament and that, to do the same for infected blood victims, he would have to read out around 1,800 names.
He said: "In terms of death toll, this is the 15th biggest peacetime disaster in British history, in which the Black Death at 3.5 million is the worst but the awful Aberfan, which we all know, is the 142nd with 144 lives lost.
"Contaminated blood has killed 12 times more."
Register for free to continue reading
Registration is a free and easy way to support our truly independent journalism
By registering, you will also enjoy limited access to Premium articles, exclusive newsletters, commenting, and virtual events with our leading journalists
Already have an account? sign in
Join our new commenting forum
Join thought-provoking conversations, follow other Independent readers and see their replies