Tory MPs block bill to give first aid training to children by talking non-stop until debate ends
One Education Minister's speech was described as being like reading a 'telephone book' out loud in Parliament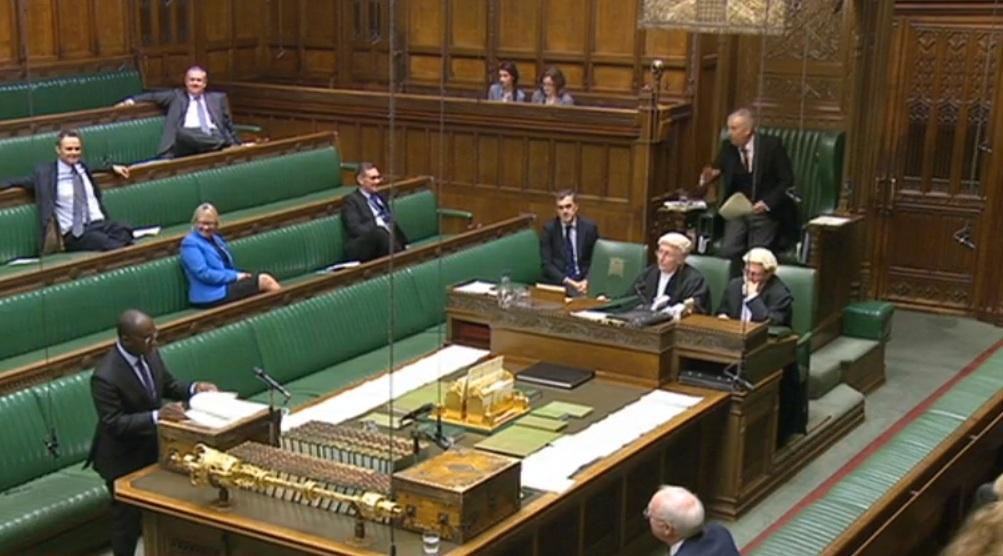 Conservative MPs have blocked a bill to bring first aid training to schools by talking non-stop until time to discuss and vote on it ran out.
The Compulsory Emergency First Aid Education (State-Funded Secondary Schools) Bill would have required schools to teach first aid training to children as part of the national curriculum.
The group of MPs used up the bill's time by talking for hours, with one speech by an education minister described by the deputy speaker as like reading a "telephone book" out loud.
Because the proposed law is not supported by the Government it only has a limited amount of time to be debated in Parliament, or has to be shelved.
It is backed by St John Ambulance, the British Red Cross, and the British Heart Foundation .
Tory MP Philip Davies, who is famous for "talking out" bills during Friday sessions of parliament, gave the longest speech of all, lasting around 50 minutes.
"The title gives away the principle of this bill: compulsory emergency first aid education in state-funded secondary schools. The point I am trying to make is that I do not agree with the principle of compulsory first aid education in schools. Why on earth would I allow a bill that principle of which I don't like a second reading?" he said.
Mr Davies ultimately gave way before the end of the debate, with other MPs continuing to talk at length until time ran out.
The debate ended without a vote while Conservative education minister Sam Gyimah continued to read a long list of subjects despite interventions by the deputy speaker asking him to stop.
The Bill was proposed by Labour MP Teresa Pearce but had cross party support, including from some Conservatives. During Mr Davies' marathon speech fellow Tory MP Roger Gale urged him not to block the law.
"I'd like to think that given that this is a matter of life and death my honourable friend might just allow this to have a second reading and then allow it to be dissected in a committee stage," Mr Gale said.
What does five more years of the Tories mean for Britain?
Show all 8
Mr Davies responded that Mr Gale's argument was "ludicrous".
Among reasons he listed for blocking the bill was that he himself had been taught first aid in school but had forgotten what he was taught.
He also said the Government should not expect teachers to assume a "pseudo-parent role", and that he did not want "the Government to be sticking their nose in at every turn trying to lecture [teachers] every five minutes that they should be doing this, that, and the other".
The MP added that there were other, voluntary organisations that could provide first aid training, such as the Scouts and Guides. The Government minister Mr Gyimah who rejected the law says he feared the National Curriculum becoming overloaded.
St John Ambulance said: "We're frustrated at today's result as we believe that the opportunity to learn first aid shouldn't be left up to chance." The British Red Cross said the outcome was "disappointing".
The incident follows outrage over Mr Davies filibustering a bill to scrap hospital car parking charges for carers, and an incident where Government health ministers deliberately blocked a bill to promote cheaper off-patent drugs in the NHS.
Mr Davies has also blocked a law that would have required landlords to make sure their homes were fit for human habitation.
Over 9,000 people have signed a petition calling on the Government to reform the filibuster process after the series of high-profile vetos and increased media coverage on the issue.
Join our commenting forum
Join thought-provoking conversations, follow other Independent readers and see their replies