Tory MP who quit over Brexit row says Conservatives now 'Ukip-lite' under Theresa May
Stephen Phillips, whose resignation has sparked a 'Brexit by-election', was also unhappy about other aspects of the Conservatives' drift to the right, friends said.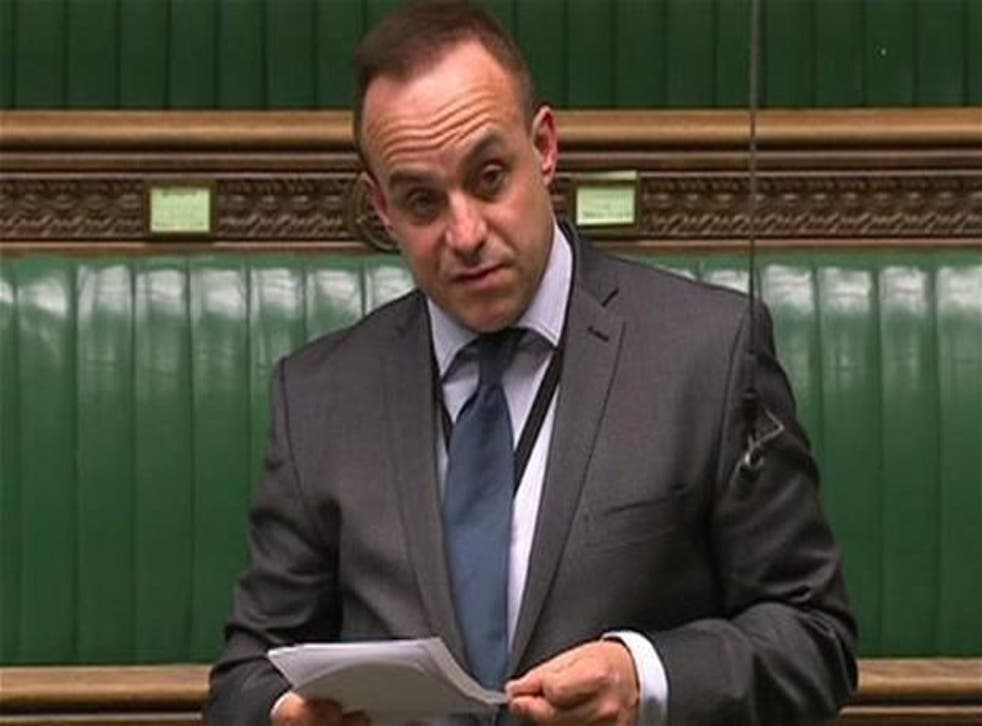 The Conservative MP whose shock resignation has plunged Theresa May into a "Brexit by-election" told friends his party had become "Ukip-lite", it has been claimed.
Stephen Phillips stunned Westminster by quitting immediately as an MP, blaming "irreconcilable policy differences" between himself and the Government for his decision.
He recently accused Ms May of "tyranny" by planning to ignore Parliament when she triggers the Article 50 notice for leaving the EU – despite backing Brexit himself.
No 10's determination to try to overturn this week's High Court ruling that MPs and peers must first give their consent – by appealing to the Supreme Court – was said to be the "final straw".
Mr Phillips had also spoken out against the dangers to the economy of a hard Brexit supporting continued membership of the single market.
However, the now-departed MP for Sleaford and North Hykeham, in Lincolnshire is also known to have been deeply unhappy about other aspects of Ms May's premiership.
Friends said he was also highly critical of the Government's harsh stance on child refugees and its plans to effectively cut international aid, by using some of it in an attempt to bolster post-Brexit trade.
One friend told Sky News that Mr Phillips believed the Conservatives now had "Ukip-lite" values, adding: "This is not the basis upon which he stood as an MP."
Jon Trickett, Labour's national campaign coordinator, said: "Losing one Tory MP in a resignation over her policies may have been a misfortune when Mr Cameron stood down.
"To lose a second one over her Heathrow policy was a significant blow. But now to lose a third only a fortnight later over Brexit amounts to a leadership crisis."
And Liberal Democrat party president Sal Brinton said: "I think there will be many backbench Conservative MPs who are feeling the same about this Conservative Brexit Government today."
In a brief resignation statement, which answered few questions, Mr Phillips wrote: "It has become clear to me, over the last few months, that my growing and very significant policy differences with the current Government mean I am unable to properly represent the people who elected me.
"This decision has been a difficult one and I hope that everyone will respect the fact that I have tried to act in the best interests of all my constituents."
Despite the blow to Ms May, the Tories will be strong favourites to win again, as they enjoyed a whopping majority of 24,115 over Labour last year, with Ukip a close third – in a strongly pro-Leave seat.
Nigel Farage appeared to scotch suggestions that he might be the Ukip candidate in the by-election expected next month – but leadership contender Suzanne Evans said she would attempt to be.
Mr Phillips' friends also said that he had informed Downing Street on Wednesday of his intention to resign, before the decision to appeal to the Supreme Court.
He had not met the Prime Minister over the threat, but had turned down repeated requests by Conservative whips for a meeting.
A Conservative party spokesman said: "Stephen Phillips has been a valuable member of parliament since 2010 and we are sorry that he has chosen to step down. We thank him for his hard work and we wish him every success in the future."
Register for free to continue reading
Registration is a free and easy way to support our truly independent journalism
By registering, you will also enjoy limited access to Premium articles, exclusive newsletters, commenting, and virtual events with our leading journalists
Already have an account? sign in
Register for free to continue reading
Registration is a free and easy way to support our truly independent journalism
By registering, you will also enjoy limited access to Premium articles, exclusive newsletters, commenting, and virtual events with our leading journalists
Already have an account? sign in
Join our new commenting forum
Join thought-provoking conversations, follow other Independent readers and see their replies