Tory Party Conference: David Cameron says too many criminals are being sent to prison
Cameron's remarks have echoes of Tony Blair's famous 'tough on crime, tough on the causes of crime' mantra
Oliver Wright
Wednesday 07 October 2015 12:15 Comments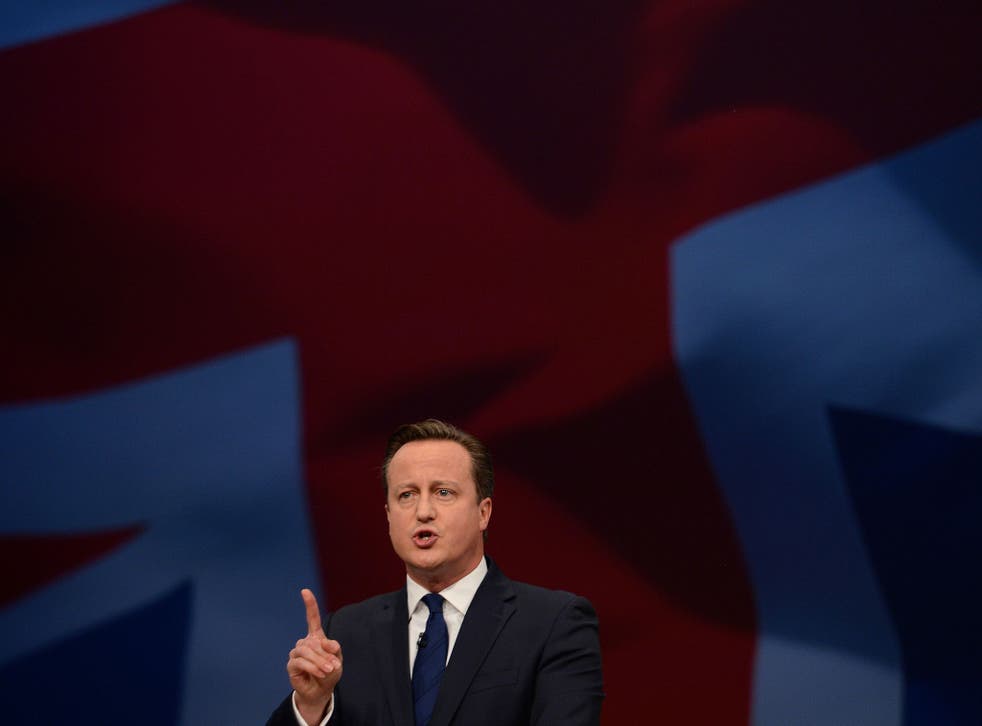 Too many criminals are being sent to prison, David Cameron told Tories today, and should be tagged at home instead to save the Government money.
In his speech to the Tory faithful Mr Cameron told his party they needed to "get smart" and abandon their obsession with "locking up" convicts.
And he said that reforming the criminal justice system would be one of the biggest areas of social reform over the next five years.
"We have got to get away from the sterile lock-em-up or let-em-out debate, and get smart about this," he said.
"When we restrict someone's freedom outside prison, we can make sure they're working and paying taxes, rather than spending £30,000 a year keeping them in a cell."
Mr Cameron added that he wanted to use electronic tags to "help keep us safe and help people go clean".
Mr Cameron's remarks have echoes of Tony Blair's famous 'tough on crime, tough on the causes of crime' mantra.
The Prime Minister said that Britain needed to accept that most people turned to crime because of social problems.
"Nearly half (of all prisoners) go into prison with no qualifications; many come out with none either," he said.
"And all the problems that may have led them to that life – drug addiction, mental health problems, childhood abuse – remain unchanged."
David Cameron's most awkward interviews
Register for free to continue reading
Registration is a free and easy way to support our truly independent journalism
By registering, you will also enjoy limited access to Premium articles, exclusive newsletters, commenting, and virtual events with our leading journalists
Already have an account? sign in
Join our new commenting forum
Join thought-provoking conversations, follow other Independent readers and see their replies