Tory voters think their party is now more right-wing than Ukip, poll finds
Critics accuse 'shameless' Theresa May of 'desperate bid' to gain right-wing votes
Benjamin Kentish Comments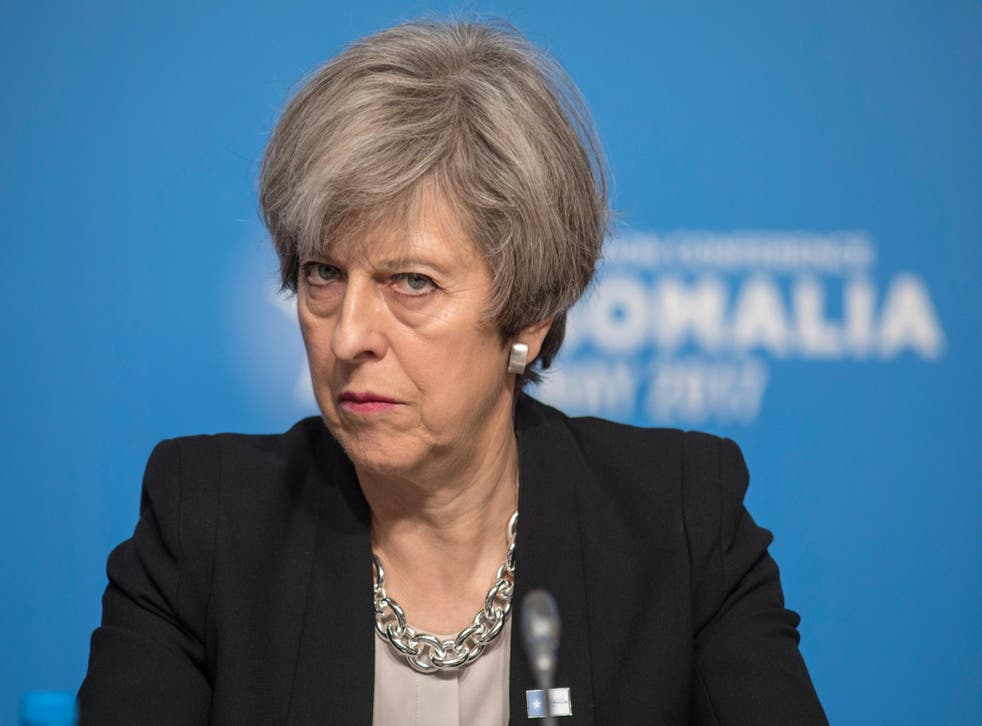 Conservative supporters believe their party is now more right-wing than Ukip, a new survey has found.
Researchers asked party supporters to rate all the main political parties depending on how right wing and left wing they think they are, with one being the most left wing and ten being the most right wing.
Conservative supporters gave their party an average rating of 7.82 – further to the right than the 7.52 they gave Ukip.
Labour and SNP supporters also thought the Tories were might right wing than Ukip but Lib Dem and Green backers disagreed, as did Ukip supporters themselves.
It comes as Theresa May is accused of copying Ukip's rhetoric and policies, including a 'hard Brexit' and a clampdown on immigration.
The Tories released a new campaign video promising they would be tougher than Labour on immigration. Critics accused them of practising "dog whistle politics" and perpetuating the "toxic, anti-immigrant rhetoric of Nigel Farage's Ukip".
The findings that Tories believe their party is to the right of Ukip is backed up by another part of the study that tested participants' actual political views by asking their opinions on a series of issues.
It found that Conservative supporters were indeed more right wing than Ukip's.
UK General Election 2017

Show all 47
On the one to 10 scale, Tory backers had an average score of 5.08, compared to just 2.62 for Ukip supporters. The latter is even to the left of Liberal Democrats, who had an average rating of 2.88.
Researchers said the surprise finding could be because they mostly tested voters' opinions on economic issues, whereas Ukip supporters tend to be more right-wing on social matters.
"Keen Tory supporters….think UKIP is less right-wing than they are – possibly because they realise many devotees of the 'People's Army' are actually quite ambivalent about business and shrinking the state", the researchers said.
"Enthusiastic UKIP supporters might see themselves as pretty right-wing when asked to place themselves on a left-right scale 6.77), but their underlying attitudes – the ones we tap into with our more detailed questions – suggest they actually sit to the left of centre (at 2.62)."
Opponents said the finding was evidence of Theresa May's rightward shift.
Tom Brake, the Liberal Democrat's foreign affairs spokesperson and candidate for Carshalton and Wallington, said: "Theresa May has shown no shame and seems happy to parrot Farage's lines in a desperate bid to gain more votes.
"Whilst UKIP might think this is just pragmatism, many people will find it disgusting. The referendum result has left a deeply divided Britain, but instead of trying to bring people together Theresa May seems intent on widening the divide."
Register for free to continue reading
Registration is a free and easy way to support our truly independent journalism
By registering, you will also enjoy limited access to Premium articles, exclusive newsletters, commenting, and virtual events with our leading journalists
Already have an account? sign in
Join our new commenting forum
Join thought-provoking conversations, follow other Independent readers and see their replies