Majority of Tory voters want UK to take leading role in promoting human rights, poll shows
Survey also found that 45 per cent of Tory voters said Britain should never give aid to countries that have poor human rights records
Ashley Cowburn
Political Correspondent
Monday 11 December 2017 15:58 Comments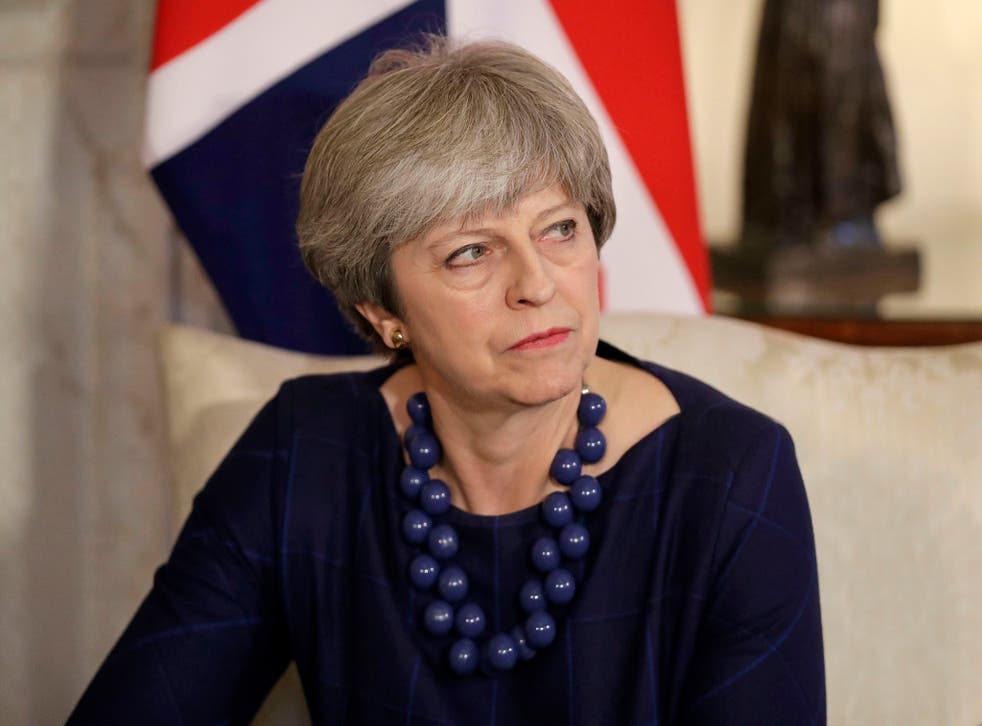 A majority of Conservative voters want Britain to lead on backing human rights while 45 per cent believe the Government should never provide aid to countries with poor records on human rights, according to a new survey.
The polling - mapping how Conservative voters view human rights and discrimination - comes amid concern over the impact of Brexit on future rights and the ongoing row over arms sales to the Middle East.
According to the survey by the think-tank Bright Blue, 66 per cent of Tory voters said they wanted a "significant" role for human rights in British foreign policy while just six per cent said they believed human rights should not be promoted.
Significantly, nearly half of respondents, or 45 per cent, said Britain should never give aid to countries that have a poor record on human rights. Nearly 30 per cent of Labour voters agreed, believing that aid should be contingent on the human rights record of the country, and 28 per cent of Liberal Democrat respondents.
But of those polled, a majority, or 65 per cent, said the Government should be prepared to do trade deals with countries that have poor human rights depending on the "importance of the trade deal and the severity of the human rights violation". Around one in five said the UK should never do trade deals with such countries.
In particular a large majority of respondents said the right to a fair trial was the most important human right to them – or 68 per cent.
Ryan Shorthouse, the director of Bright Blue, said: "Britain is the home of human rights. After Brexit, the UK Government should not just be a global leader in free trade, but human rights too.
"Britain should remain a proud signatory of the European Convention on Human Rights, which originally exported English common law to the rest of the continent. The Government should ensue that trade deals, where possible, include obligations to improve human rights in the partner countries. And human rights should be a priority for British aid."
The senior Conservative MP and former attorney general Dominic Grieve said the results of the survey show that "far from people being uninterested in human rights in the United Kingdom".
"Not surprisingly, they identify them in traditional terms, but that is a very good springboard for developing and protecting rights for our future," he added. "Human rights are entirely in keeping with the conservative philosophical tradition."
A second Tory MP, George Freeman, added: "As we begin to craft a new post EU foreign policy, it is vital that we continue our commitment to extending universal rights – in the Tory traditional of Shaftesbury, Churchill and One Nation Conservatism.
"The best way to enshrine our human rights is through supporting free enterprise liberal democracy through our global aid, trade and security work. Championing human rights is the best form of soft power we have."
Register for free to continue reading
Registration is a free and easy way to support our truly independent journalism
By registering, you will also enjoy limited access to Premium articles, exclusive newsletters, commenting, and virtual events with our leading journalists
Already have an account? sign in
Join our new commenting forum
Join thought-provoking conversations, follow other Independent readers and see their replies