Tories to win clear majority in general election, local election result analysis finds
Projection says the Conservatives will win 349 seats, with Labour on 215, the SNP on 54 and the Liberal Democrats stuck on their current score of just nine
Rob Merrick
Deputy Political Editor Comments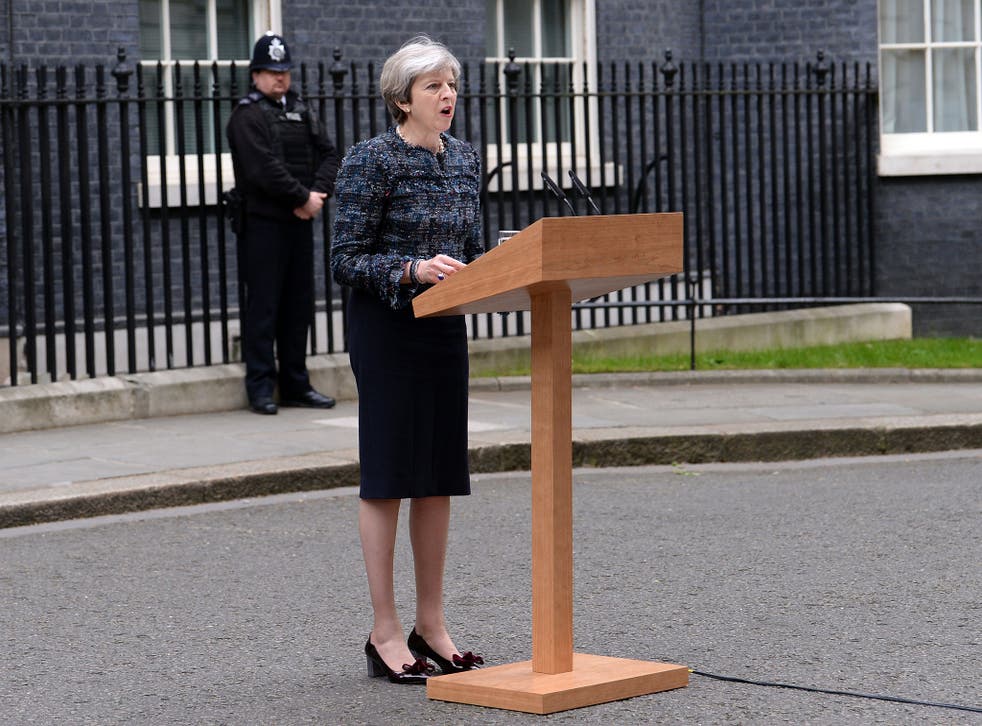 The Conservatives will win a healthy – but not an overwhelming – majority in the general election, an analysis of the results found.
On June 9, Theresa May will lead a Government with a Commons advantage of 48 on the basis of snatching hundreds of council seats and a string of mayoral victories, it concluded.
The margin would make it much easier for the Prime Minister to force through any Brexit deal she succeeds in striking. Currently, she enjoys a working majority of just 17.
However, it would fall far short of the huge victories won by Margaret Thatcher – a majority of 144, in 1987 – in contrast to many other predictions.
The difference is explained by researchers concluding the Tories would have won around 38 per cent of the vote, if there had been elections in every part of the country this week.
That score is much lower than the current opinion polls, which have put the Conservatives on 46 per cent – 17 points ahead of Labour.
Professor Michael Thrasher, an analyst for Sky News, said: "This does put them below what the national opinion polls are currently saying."
He said Ms May's party would only enjoy a much-bigger majority if it won around 44 per cent of the vote on June 8, the mark achieved by Tony Blair in 1997.
"Currently, we don't have them anywhere near that kind of figure – hence a reduced estimate of what their majority would have been if this had been a general election," Professor Thrasher added.
On his projection, the Conservatives will win 349 seats, with Labour on 215, the SNP on 54 and the Liberal Democrats stuck on their current score of just nine.
Nevertheless, the projected national share would still be the Conservatives' best in any local elections since 2008 – while, at 27 per cent, it would be Labour's lowest since 2010.
And the figures point to Labour going backwards under Jeremy Corbyn, given that the party was on 31 per cent projected national share in last year's local elections.
Despite notable Tory success in the Scottish council elections, the huge SNP leads in parliamentary seats protect Nicola Sturgeon against losses, the analysis said.
Register for free to continue reading
Registration is a free and easy way to support our truly independent journalism
By registering, you will also enjoy limited access to Premium articles, exclusive newsletters, commenting, and virtual events with our leading journalists
Already have an account? sign in
Join our new commenting forum
Join thought-provoking conversations, follow other Independent readers and see their replies