Tourist and consumer confidence suffering again after summer recovery, hospitality industry warns
City destinations are particularly suffering, peers told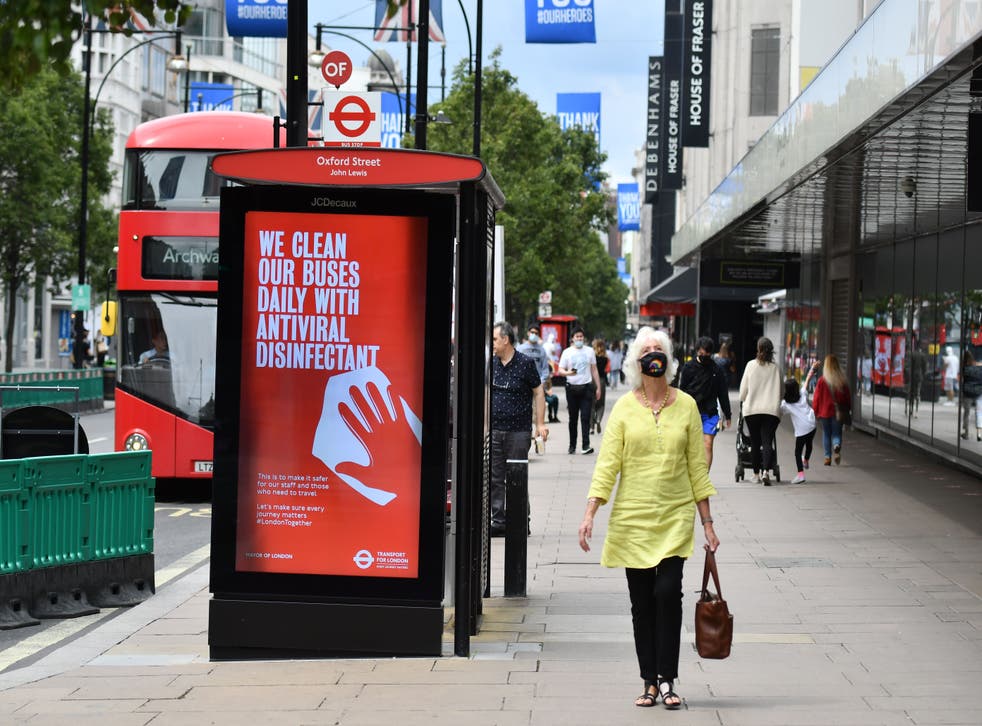 Tourist and consumer confidence has begun to tail off again after a recovery in the summer months, representatives of the hospitality industry have warned.
Jean-Philippe Monod, vice chair of UK Short Term Accommodation Association, told the House of Lords economic affairs committee that figures were again showing "a significant decline in searches and the bookings".
"We're seeing the demand go down significantly. We see that the peak, that little boost that we've had is now over," he said.
Peers heard that traditional beach and rural destinations had done well during the summer while city locations and had done poorly as tourists adapted to social distancing changes.
Kate Nicholls, CEO UK Hospitality, said there had been "a move to the rural, the coastal, the fresh air, and less so the towns and city centres:".
She added that London was in particular "catastrophically low for this time of year" because of the lack of commuters, international tourists, and cultural or sporting event.
Mr Monod described the situation in London as "catastrophic", adding: "Urban areas have suffered significantly and we're now seeing the demand go down significantly."
"There were some good parts, but they were pockets of good, and they were spread in the non-urban areas."
He said repeated changes to government advice with little transparency and forewarning had contributed to an undermining of confidence.
"That is a point I'd like to stress; the traveller confidence that we're seeing, that has gone down. The evidence in our system is that bookings are pretty much all made in the zero to 21 day timeframe ... which means that consumers don't have that confidence," he said.
"We are faced with a situation where the government advice is changing so frequently that people are just saying look, I'm not going to take the risk. That's why we would advocate for more clarity on the process of having testing and lanes in to the United Kingdom rather than a blanket quarantine requirement with all the consequences."
Mr Monod said the government should end blanket quarantines from other countries, which would "allow the market to pick up".
The UK, as with other countries, has seen a significant rise in Covid-19 infections in recent weeks after a sustained fall going into the summer.
Ms Nicholls of UK Hospitality said the government's Eat Out to Help Out scheme was a good example of a measure that have improved confidence.
Coronavirus turns New York into a ghost town

Show all 26
"The single biggest impact was the boost to consumer confidence and giving explicit permission from the central government that it was OK to come back out, it was OK to start resuming some of those activities within the social distancing constraints," she told peers.
"After a period of time where people had been told what not to do there was a counterbalancing message of what you could safely do. I think some of that momentum has been subsequently lost ... there has been a dampening down of consumer confidence."
Register for free to continue reading
Registration is a free and easy way to support our truly independent journalism
By registering, you will also enjoy limited access to Premium articles, exclusive newsletters, commenting, and virtual events with our leading journalists
Already have an account? sign in
Register for free to continue reading
Registration is a free and easy way to support our truly independent journalism
By registering, you will also enjoy limited access to Premium articles, exclusive newsletters, commenting, and virtual events with our leading journalists
Already have an account? sign in
Join our new commenting forum
Join thought-provoking conversations, follow other Independent readers and see their replies