Trade Union Bill: Government defeated over plans to force union members to opt in to paying political levy
Government also defeated over moves to require electronic balloting for industrial action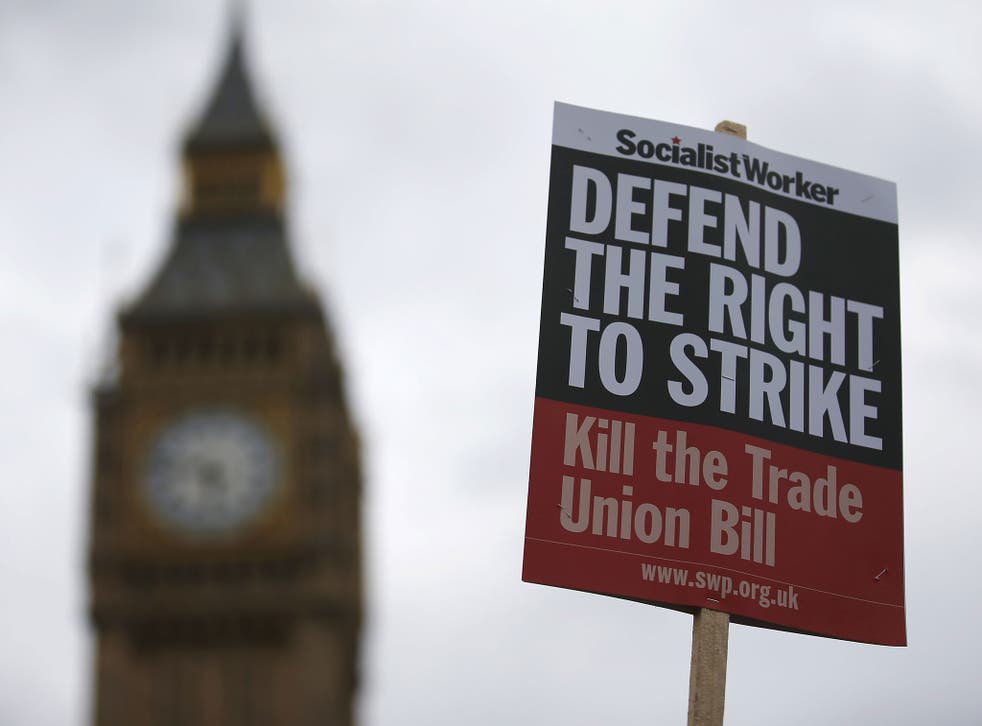 The Government has suffered a crushing Lords defeat over controversial moves to force trade union members to opt in to paying the political levy.
Tory peers have joined cross-party criticism of the policy plan, which could deprive Labour of £8m funding a year, warning that the scheme is partisan and divisive.
The Lords voted by 320 to 172, a majority of 148, for the changes to apply only to new union members and for the unions to be given more time to introduce the system.
Baroness Smith of Basildon, Labour leader in the Lords, said: "This resounding defeat at the hands of peers from all sides shows just how poor the Government has been in making its case for 'opt-in' and an overhaul of the trade union political fund."
However, Business Minister Baroness Neville-Rolfe insisted the move was not aimed at Labour's finances, but intended to fulfil a manifesto commitment to make union political levies more transparent.
It is the second time the Lords have defeated minsters on the measure. The Trade Union Bill will now return to the House of Commons, where ministers are expected to try to force through the plans despite the Lords reverse.
The Government was also defeated over moves to require electronic balloting for industrial action.
Peers voted by 320 to 181, a majority of 139, to commission an independent review of the idea and introduce pilot schemes.
Register for free to continue reading
Registration is a free and easy way to support our truly independent journalism
By registering, you will also enjoy limited access to Premium articles, exclusive newsletters, commenting, and virtual events with our leading journalists
Already have an account? sign in
Register for free to continue reading
Registration is a free and easy way to support our truly independent journalism
By registering, you will also enjoy limited access to Premium articles, exclusive newsletters, commenting, and virtual events with our leading journalists
Already have an account? sign in
Join our new commenting forum
Join thought-provoking conversations, follow other Independent readers and see their replies