Trade Union Bill: Lib Dems to help Labour prevent bill from stifling party funding
Peers will support an amendment to the Trade Union Bill, which targets valuable political levies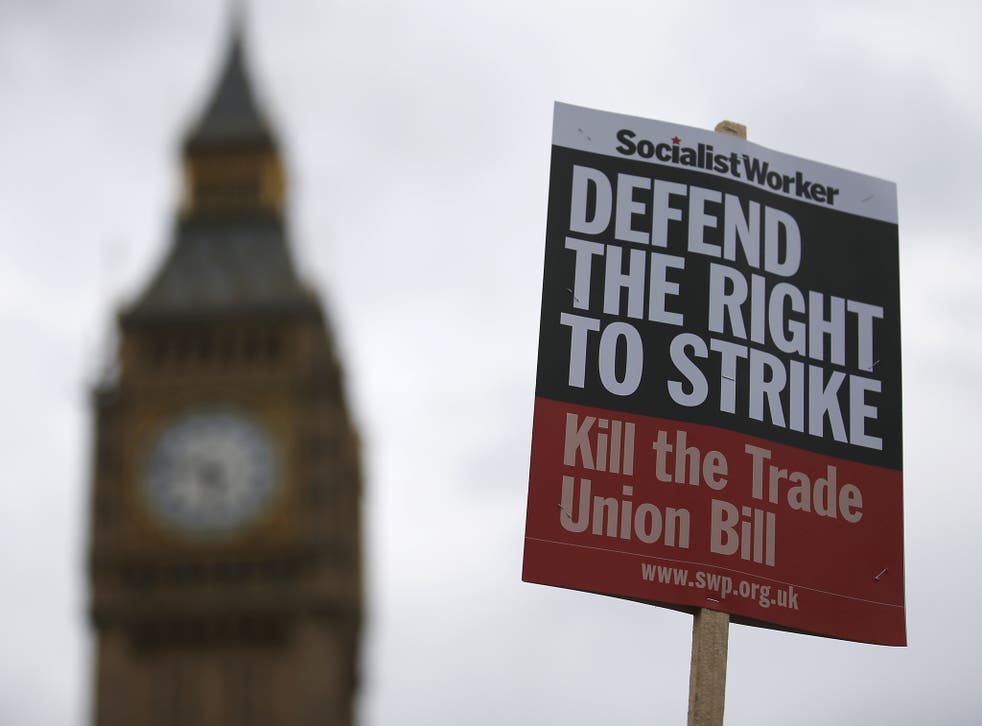 Liberal Democrat peers are to help Labour water down the Trade Union Bill, which will dramatically reduce the party's funding, in an amendment on Wednesday.
The support should give Labour enough votes to pass an amendment that would mean parts of the Bill that relate to political funding will be separated out and examined by a cross-party committee of peers. This was originally drafted by Lord Tyler, the Liberal Democrat constitutional reform spokesman, who wants the committee to examine broader political funding.
Baroness (Angela) Smith, Labour's House of Lords leader, is now sponsoring the amendment. She believes there is a case for a committee to scrutinise political funding specifically, because the Government admitted it had not evaluated how the bill will affect Labour's finances.
Labour believes it is a partisan attempt to secure the Conservatives' financial dominance and has estimated it could lose as much as £35m in an electoral cycle. The Bill requires members of Labour-affiliated unions, for example, to opt in to paying a levy to the party, when they currently can opt out – making a costly psychological difference.
Lord Tyler said the amendment is a "one-off opportunity to look at the whole issue of party funding and see if we can't sort it [out]". The Select Committee would not have a government majority, which Lord Tyler hopes will mean a range of options for broader party funding, such as making political donations subject to tax relief, could be considered.
Recommendations made by the committee, which Labour hopes would include overturning the proposals on trade union funding, could then be incorporated in the Bill.
Lady Smith said: "The Government is hell-bent on this Bill, but let's shine a bit of a light on this and, fairly, look at party-funding across the board."
Iain McNicol, the Labour Party's general secretary, told The Independent on Sunday: "Something as viciously partisan as this Bill will not be forgotten. With the Tories using the power of the state to unilaterally drive detrimental changes to Labour's funding, they are creating the precedent for the next Labour government to do the same."
Register for free to continue reading
Registration is a free and easy way to support our truly independent journalism
By registering, you will also enjoy limited access to Premium articles, exclusive newsletters, commenting, and virtual events with our leading journalists
Already have an account? sign in
Register for free to continue reading
Registration is a free and easy way to support our truly independent journalism
By registering, you will also enjoy limited access to Premium articles, exclusive newsletters, commenting, and virtual events with our leading journalists
Already have an account? sign in
Join our new commenting forum
Join thought-provoking conversations, follow other Independent readers and see their replies