Transatlantic row over air terror suspect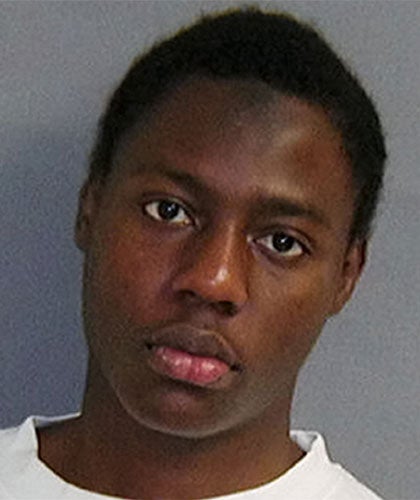 Gordon Brown and Alan Johnson, the Home Secretary, moved yesterday to soothe a diplomatic row with the US over the sharing of intelligence on the Detroit plane bomb suspect.
Tensions were running high after Downing Street said Britain had passed on information about Umar Farouk Abdulmutallab before the failed attempt to blow up Northwest Airlines flight 253 on Christmas Day.
It said Abdulmutallab's name had been included in a watch list forwarded to the US of people suspected of attempting to contact extremists. But he was not singled out as a risk as he was not thought to have been radicalised until he left Britain in October 2008.
The Downing Street comments were reported to have angered the US government, but after talks with the White House, Mr Brown's spokesman tried to lower the diplomatic temperature. He said relations remained "excellent" between the two countries and added: "There is absolutely no suggestion that the UK passed any information to the US which they did not act on."
Mr Johnson stressed the same point as he made an emergency statement to MPs on the failed bomb plot. He said the UK authorities had not received any intelligence to suggest Abdulmutallab could turn to violence. "I would like to clarify that no information was either held by the UK or shared by the UK with the US that indicated Abdulmutallab was about to attempt a terrorist attack against the US," he said.
The Home Secretary warned yesterday that travellers at UK airports will face delays as more searches are carried out. He said more passengers would be searched by hand and have their baggage tested for explosives.
Mr Johnson confirmed the Government was considering using controversial passenger profiling, in which travellers are given extra checks depending on their race, religion, age or gender. He said full-body scanners would be introduced at Heathrow within three weeks and all airports would install more sophisticated explosives detection equipment within a year. More sniffer dogs will also be deployed at airports.
But Mr Johnson warned: "No one measure will be enough to defeat inventive and determined terrorists, and there is no single technology which we can guarantee will be 100 per cent effective against such attacks."
Join our commenting forum
Join thought-provoking conversations, follow other Independent readers and see their replies