Tristram Hunt stands down as Labour MP to become director at Victoria and Albert Museum
Resignation is the second by a moderate Labour MP within weeks - setting up another perilous by-election and ballot-box test for under-fire leader
Rob Merrick
Deputy Political Editor
Friday 13 January 2017 10:36 Comments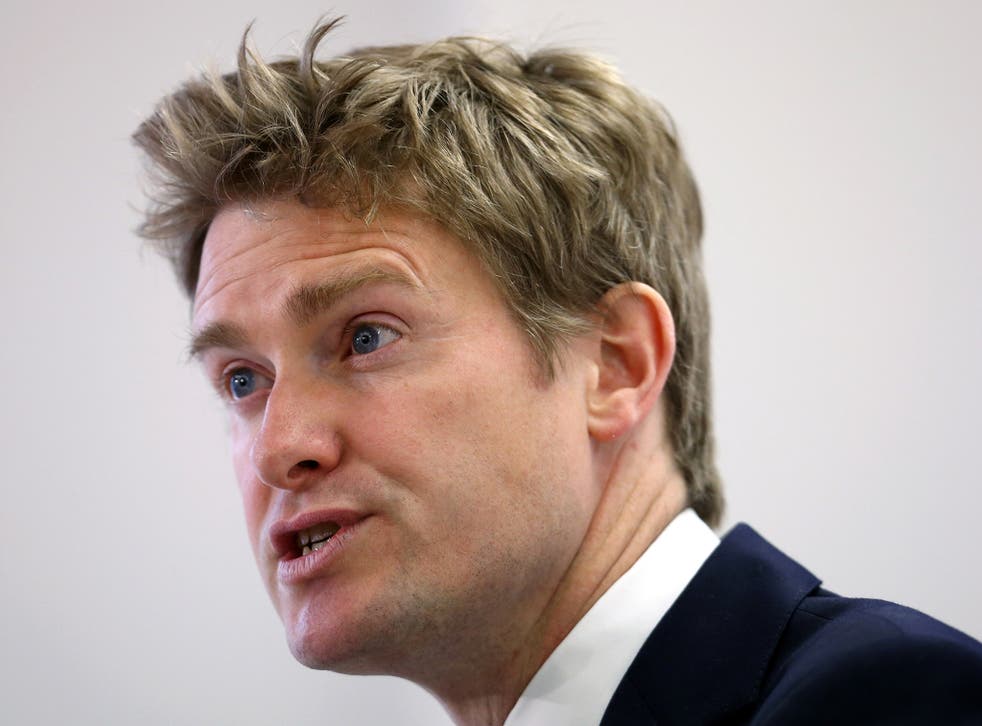 Jeremy Corbyn was rocked today by the sudden resignation of another senior Labour MP, when Tristram Hunt announced he was leaving Westminster immediately.
The former Shadow Education Secretary - who has been MP for Stoke-on-Trent Central since 2010 – will become the new director of the Victoria and Albert Museum, in London.
The exit is the second within weeks, after Jamie Reed, the MP for Copeland, in Cumbria, said he was also standing down – triggering two perilous by-elections.
When Mr Reed quit, other Labour MPs said they expected other colleagues to follow – disillusioned by the party's dismal poll ratings and prospects under Mr Corbyn.
Tom Watson, Labour's deputy leader, did not disguise the latest blow to his party, saying of Mr Hunt: "His departure will be keenly felt by Parliament and by the Labour Party."
Nigel Farage, the former Ukip leader, was quick to torment his political opponents, tweeting: "Tristram Hunt's resignation from Stoke will be followed by many others. Labour is doomed."
One Labour MP told the Politics Home website: "Tristram has been talking about this for a while, so it's no surprise that he's decided to go.
"There are scores of us who would quit if we had another job to go to because we know that the party has no chance at the next election."
Another moderate Labour MP, Ben Bradshaw, tweeted: "Gutted at loss of another superb colleague @TristramHuntMP.
"Can't blame him given great new job, but huge loss for our Party & the country."
UK news in pictures

Show all 50
However, in his resignation letter, Mr Hunt did not criticise Mr Corbyn, but said the opportunity to lead the V&A was too good to turn down.
He wrote: "I have no desire to rock the boat now and anyone who interprets my decision to leave in that way is just plain wrong."
Mr Hunt was among many centrist Labour MPs who had refused to serve on Jeremy Corbyn's frontbench, making his opposition to the leader's project well-known.
At the 2015 election, he won the Stoke-on-Trent Central seat with a 5,100 majority from Ukip, making the by-election a huge opportunity for that party.
On paper, it is a reasonably safe Labour seat – but Stoke-on-Trent voted 69 per cent to Leave the EU in the referendum, by 81,000 votes to 36,000.
However, it will be an intriguing three-way marginal, because the Conservatives were only beaten into third place by 33 votes.
In Copeland, the Tories are confident of snatching that seat from Labour. Defeat in either election will fuel criticism that Mr Corbyn is leading Labour to disaster.
Meanwhile, other by-elections loom with the likely victories of Andy Burnham and Steve Rotheram in the Greater Manchester and Merseyside mayoral election respectively, in May.
Mr Hunt is a respected published historian, who lectures in modern history at Queen Mary University in London – but has never curated a museum, or run a big organisation
He came to prominence in the late 1990s, as a Tony Blair supporting adviser to the science minister David Sainsbury.
Register for free to continue reading
Registration is a free and easy way to support our truly independent journalism
By registering, you will also enjoy limited access to Premium articles, exclusive newsletters, commenting, and virtual events with our leading journalists
Already have an account? sign in
Join our new commenting forum
Join thought-provoking conversations, follow other Independent readers and see their replies