Turkey must choose between 'recovery or repression', say MPs
'Large numbers have been punished on the basis of a broad and vague definition of terrorism and a worryingly low threshold of evidence,' Commons Foreign Affairs Commons chair Crispin Blunt says
Shaun Connolly
Saturday 25 March 2017 01:16 Comments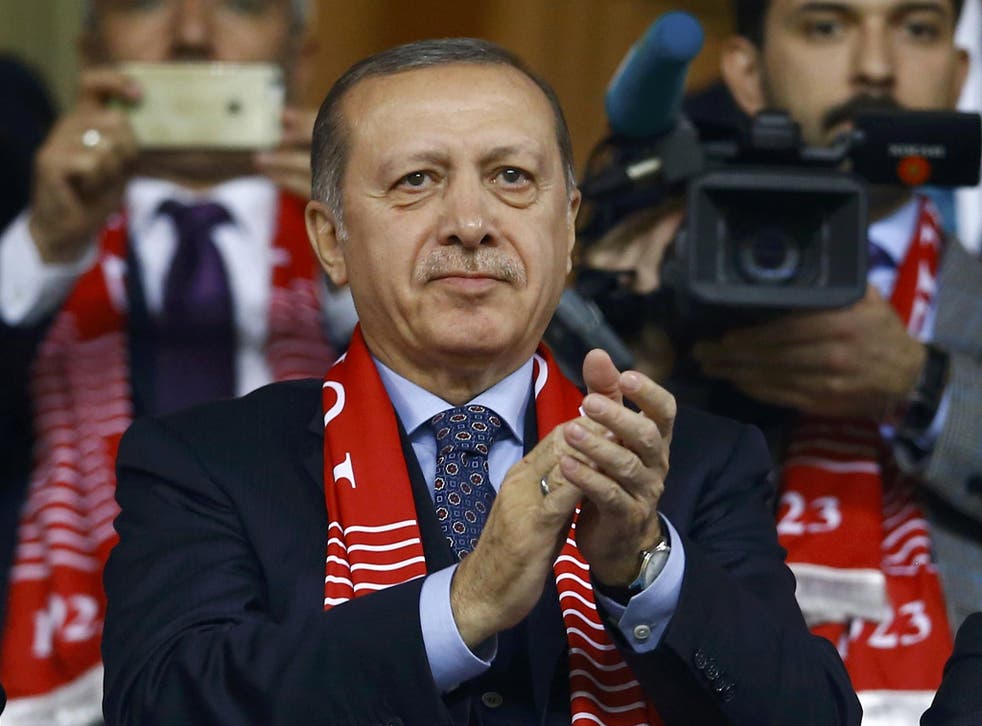 MPs have expressed concern about human rights and democracy in Turkey.
The Commons Foreign Affairs Committee has said the country is at a crossroads and must now choose between recovery or repression.
The committee said the Foreign and Commonwealth Office (FCO) seemed to be unable to provide independent analysis of last July's coup attempt, and so took the Turkish government's account of events after Ankara blamed it on a plot by the Gulenist movement.
MPs warn that in pushing wider British interests, the FCO could be perceived as not giving enough priority to UK values on human rights in Turkey.
Committee chair Crispin Blunt said: "Turkey is an important strategic partner facing a volatile period.
"It needs and deserves our support, but that support needs to include our critique where Turkish policy is not in its own, or our, joint long-term interests: these are regional security and stability as well as strong and accountable institutions in Turkey.
"The current purges by the Turkish government amount to a root-and-branch attempt to eradicate the Gulenist movement from positions of public influence, but they have also extended beyond that to affect opposition and pro-Kurdish activists.
"Large numbers have been punished on the basis of a broad and vague definition of terrorism and a worryingly low threshold of evidence. Many of those dismissed and detained have been punished without trial or access to the evidence against them. There are alarmingly inadequate avenues for redress.
"These purges risk undermining Turkey's reputation, its economy, the UK's ability to trade there, and the capabilities of the Turkish military against shared enemies such as Isil [Isis].
Turkey's Erdogan steps up anti-Europe rhetoric
"More fundamentally, they undermine the values of human rights and democracy in Turkey, already significantly weakened before the coup.
"We met President [Recep Tayyip] Erdogan during our visit, and he has made himself as central to 21st century Turkey as Mustafa Kemal Ataturk was in the 20th century.
"But now is a profound moment of decision for him and his divided country. Whether he secures an executive presidency or not, the choices that President Erdogan now makes will determine whether Turkey will be a repressive or a recovering state.
"Avoiding catastrophe, and instead shaping a positive outcome, is clearly in the interest of the UK's economy, security, and values.
"The FCO must help Turkey reinforce accountable state institutions, while also developing ties far beyond them: the UK needs a deeper and therefore more durable relationship with the Turkish people, whichever background they hold, while working to uphold the values of human rights and democracy that benefit them all."
PA
Register for free to continue reading
Registration is a free and easy way to support our truly independent journalism
By registering, you will also enjoy limited access to Premium articles, exclusive newsletters, commenting, and virtual events with our leading journalists
Already have an account? sign in
Join our new commenting forum
Join thought-provoking conversations, follow other Independent readers and see their replies