Theresa May delays Commons showdown over controversial plans to axe 50 MPs after Tory revolt
Minister reveals timetable for a vote this autumn has been abandoned, saying it will 'take months to prepare'
Rob Merrick
Deputy Political Editor
Monday 10 September 2018 13:41 Comments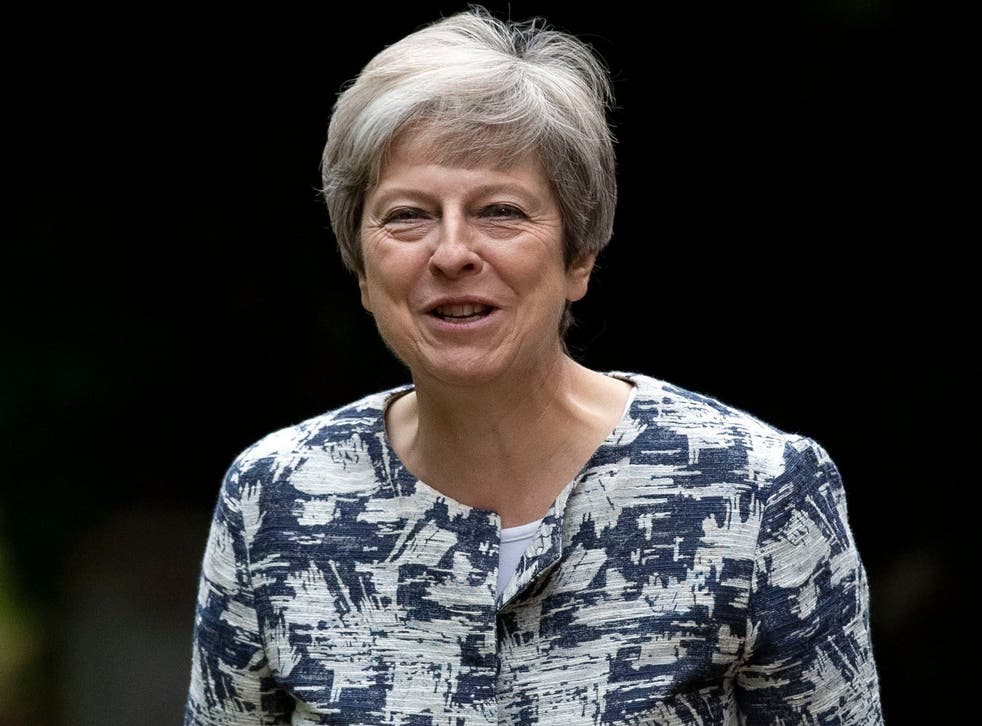 Theresa May has shelved a Commons showdown over controversial plans to axe 50 MPs until next year, after a Tory backbench revolt.
Up to ten Conservative MPs are thought to be ready to rebel over Boundary Commission proposals to cut number of parliamentary seats from 650 to 600 – enough to defeat the prime minister.
The controversy also threatens to fuel the anger of pro-Brexit MPs, with several – including Boris Johnson and David Davis – likely to have their seats put at risk.
Now a government minister has revealed that the original timetable for a vote this autumn has been abandoned, arguing it will "take months to prepare".
The prime minister's spokesman twice refused to commit to a vote before Christmas, saying only that the vote would take place "in due course".
The delay will trigger speculation that the vote could be scrapped altogether – given that, by next year, Ms May could be consumed in a deeper Brexit crisis, or fighting a leadership challenge.
No 10 has defended the shake-up on the grounds that it will deliver "more equal and updated" constituency boundaries, taking into account big population changes over recent years.
But they have been strongly criticised both because they will weaken the Commons' ability to scrutinize the government and because they will favour the Tories.
One expert has calculated they could leave the Conservatives needing just a two-point lead over Labour to win a Commons majority – while Labour would need to win by an 11-point margin.
Boris Johnson 'suicide vest' Brexit jibe causes Tory divide

Show all 14
The Electoral Reform Society condemned a "power grab", warning no fewer than 45 per cent of Tory MPs would be on the "payroll vote" – required to support the government.
It said: "The government have made no pledge to limit the number of frontbenchers – meaning a cut in MPs could undermine backbench scrutiny.
"The cut could not happen at a worse time given the UK's impending departure from the EU, with more responsibility being handing to MPs."
Labour warned that the data on which the political map would be withdrawn did not take into account two million people, who have registered since the review was launched.
"The government is weakening the role of parliament and creating unprecedented levels of executive dominance at the expense of backbenchers, when parliament is meant to be taking back control," said Cat Smith, spokeswoman for voter engagement.
Speaking to a committee of MPs, Chloe Smith, the minister for the constitution, said drawing up the order to implement the recommendations would be a "complex and lengthy" process.
"It will take months to prepare, because it needs to transcribe the entirety of those four boundary commission reports [for each of the UK nations]," she warned.
The prime minister's spokesman said: "We are committed to delivering more equal and updated boundaries so our parliamentary system represents everyone equally.
"Without boundaries reform, constituencies would be based on data which is more than 20 years old, which would disregard significant changes in demographics, housebuilding and migration."
Register for free to continue reading
Registration is a free and easy way to support our truly independent journalism
By registering, you will also enjoy limited access to Premium articles, exclusive newsletters, commenting, and virtual events with our leading journalists
Already have an account? sign in
Join our new commenting forum
Join thought-provoking conversations, follow other Independent readers and see their replies