UK fishermen warned catch quotas may not increase with Brexit
'Promises have been made and expectations raised during the referendum campaign,' says National Federation of Fishermen's Organisations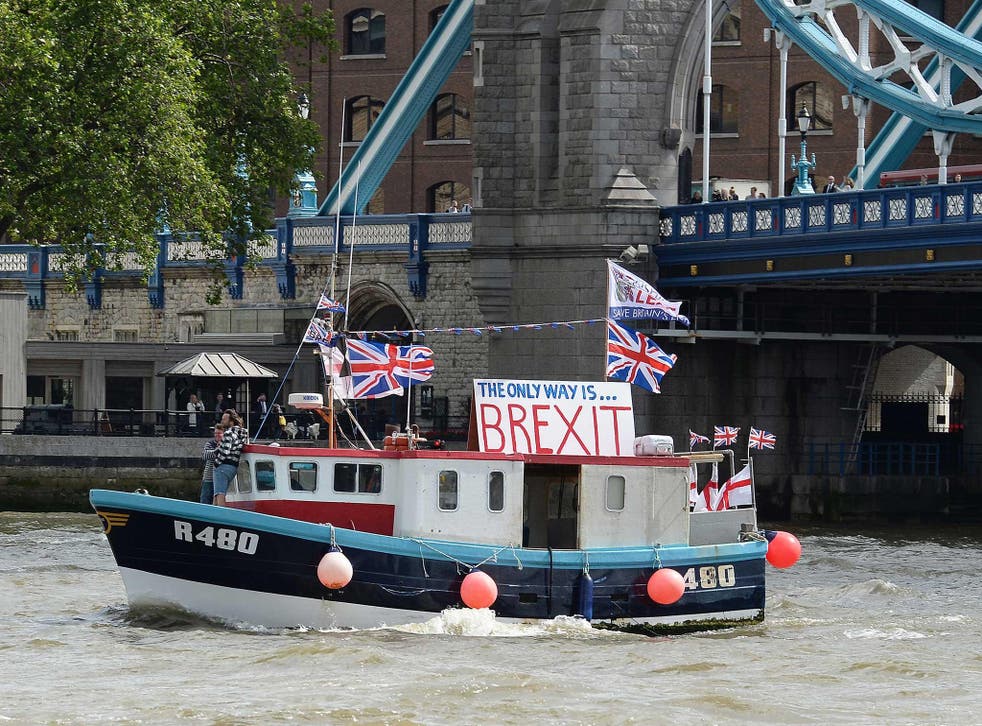 British fishermen have been warned catch quotas will not increase before Brexit is finalised and may not even grow after Britain's withdrawal from the EU.
Many fishermen campaigned to leave the EU, hoping for trade deals and quotas tailored to the British fishing fleets rather than compromise deals with other member states.
In the run up to the referendum, Ukip's Nigel Farage brought fishing to the forefront of the debate by leading a Brexit flotilla up the Thames made up of British fishing vessels.
The National Federation of Fishermen's Organisation (NFFO) said in a statement: "Promises have been made and expectations raised during the referendum campaign and it is now time to examine if and how they can be delivered
"Unfortunately, perhaps, the UK's geopolitical position means that it is not politically or legally possible just to ringfence most of our fish resources, in the way that, for example, Iceland can."
The NFFO added: "The reality is that most of our stocks are shared with other countries to some degree or other.
"We can certainly seek to renegotiate quota shares, as well as access arrangements, but it is realistic to expect that there will be a price. Who will pay that price is a critical question."
A spokesman for the European Commission told the Guardian there could be no predicting what could happen to fisheries agreements but that for time being, nothing will change.
Michel Sapin shocked at lack of Brexit planning
He said: "It is far too early to speculate on this question [of what will happen to fisheries].
"That will be addressed in due course, once negotiations with the UK begin on its withdrawal agreement as well as on the agreement concerning its future relationship with the EU.
"For the time being, nothing changes."
Nigel Farage joins 'Fishing for Leave' flotilla campaigning for Brexit

Show all 10
Economist Griffin Carpenter from the New Economics Foundation counsels caution that any change to their catch quotas will take years to negotiate as the small size of the fishing industry will not make it a priority
According to a 2013 government fisheries report into fishing, there are only 12,150 fisherman working in the UK with 5,000 based in Scotland and 5,300 in England.
The number of fishermen operating from the UK dropped 10 per cent between 2003 and 2013.
Join our new commenting forum
Join thought-provoking conversations, follow other Independent readers and see their replies