Labour MPs stand down as party faces worst result since before Second World War
Labour could face annihilation if its polling position doesn't improve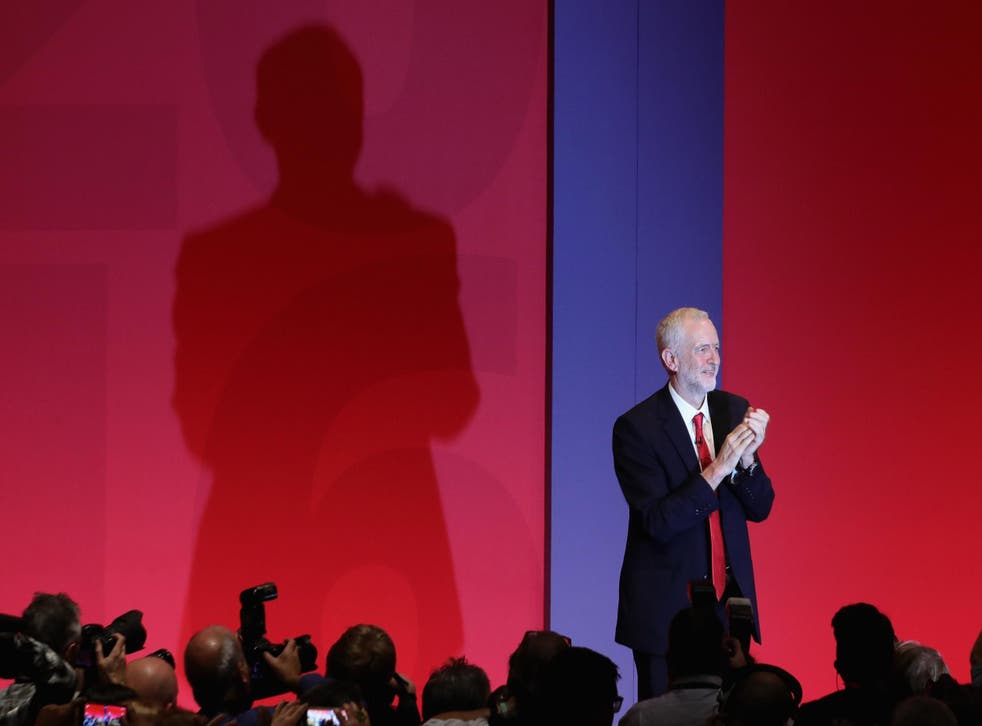 Two Labour MPs have said they will not contest June's snap general election as the party faces the possibility of its worst general election result since before the Second World War.
Tom Blenkinsop said he would stand down from his Middlesbrough South seat due to "significant and irreconcilable differences with the current Labour leadership", while former shadow chancellor Alan Johnson also said he would not stand and that it would be "best for the party" for him to quit.
The MPs' announcements come as a uniform swing calculation based on the electoral calculus model found Jeremy Corbyn's party could be left with just 157 seats, down from 232 in 2015.
This would be the party's smallest haul of seats since 1935, when it still competed with the Liberal Party, the National Liberal Party, National Labour and the Independent Labour Party for opposition. In that year Labour won 154 seats; at its historic 1983 defeat it won 209.
Nonetheless, the party says it has a war chest, that it is prepared for an election, and that it will present an "alternative" government to the Conservatives. Labour has used the parliamentary recess to announce a spate of popular policy announcements – but has not seen its overall poll ratings improve.
Matt Zarb-Cousin, who served as Jeremy Corbyn's spokesperson until last month, revealed that the party had been planning for an early election and said the leader's team would be well prepared.
The party could face more infighting, however, amid a reported push by the leadership to give local party members a say on whether to keep their sitting MPs as candidates.
Shadow chancellor John McDonnell said Theresa May was "cutting and running" by calling an early election but told the Prime Minister to "bring it on".
"She's taking the electorate for granted. She thinks just because the opinion polls are showing a Tory lead, which actually has narrowed in recent weeks, she can secure party political advantage," he said on Tuesday afternoon.
"I don't think people in the country look to what happens to individual parties. They want to know what's happening to their local schools which have been cut, their local health service which is in crisis, they look to what's happening in terms of inflation and their wages stagnating.
"I think people will judge Theresa May's decision today on the basis that she's looking after her own interests than actually the interests of the people in this country.
"This isn't political courage, this is cutting and running because she's fearful of the situation in 12 months time as the economy begins to dive and also as planned Brexit negotiations fall apart.
"In some ways, you know, this is cowardice, not facing up to the real challenges of our country. What we now, to be frank, is we need a Labour government and this will give us the opportunity to get a Labour government."
This morning Mr Corbyn himself said his party would "be offering the country an effective alternative to a government that has failed to rebuild the economy, delivered falling living standards and damaging cuts to our schools and NHS".
UK news in pictures

Show all 50
He said Labour's new policies spelled out a "clear and credible choice for the country".
The seat projection is based on a ComRes poll for The Independent, published last week, which found the Conservatives on 46 per cent, up 4 per cent; Labour on 25 per cent, steady; the Lib Dems on 11 per cent, down 1; Ukip on 9 per cent, down 1; and the Greens on 4 per cent.
The seat projection gives the Tories 405 seats, the SNP 56, the Lib Dems 9 and the Greens one.
Join our new commenting forum
Join thought-provoking conversations, follow other Independent readers and see their replies