UK guaranteed over £130m in loans for repressive governments to spend on arms, figures show
New figures for 2014 show that the money included a bond of £190,000 to allow Saudi Arabia to purchase 'unspecified' arms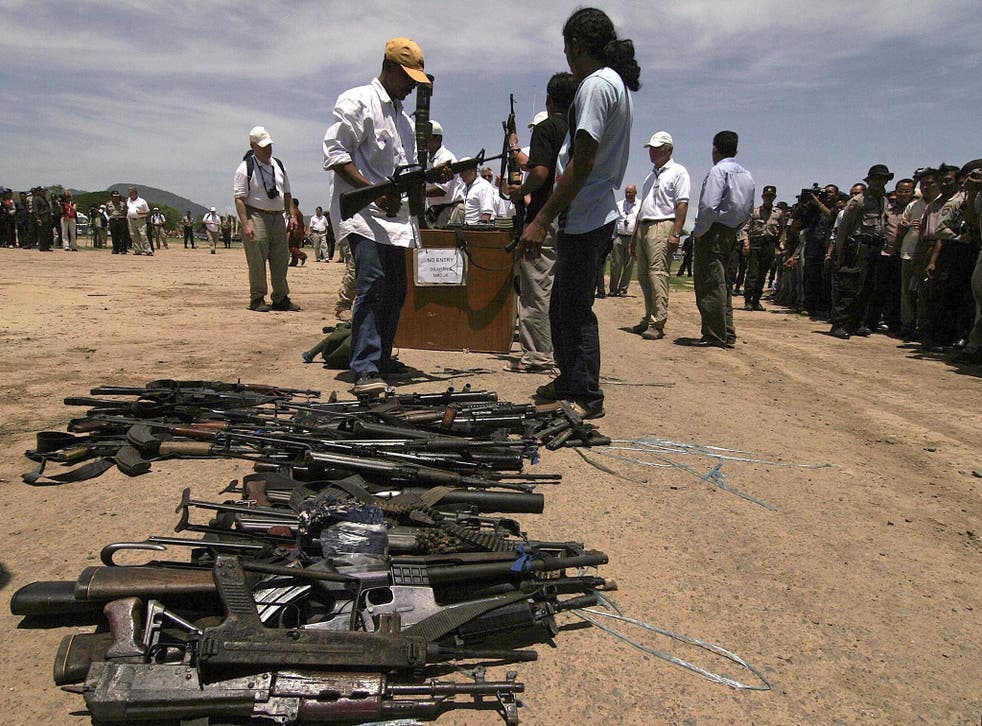 Britain has guaranteed more than £130m in loans for repressive governments to spend on arms in the last year, new figures show.
Indonesia already owes Britain £246m from historic loans, however this year the UK government has guaranteed a further £132m of loan for the country to purchase arms.
The loan guarantee has been used by the Indonesian military to purchase the British-built Starstreak anti-aircraft missile, to the dismay of anti-arms trade campaigners.
New figures for 2014 also show that UK Export Finance, Britain's official export credit agency, backed a bond of £190,000 to allow Saudi Arabia to purchase "unspecified" arms.
The figures come as a Jubilee Debt Campaign report claims that 75 per cent of the export owed to debt is "illegitimate" and much of it comes from past loans for arms sales to repressive regimes.
The democratically-elected government of Indonesia still owes funds from loans dating back to the repressive regime of General Suharto, which governed the country from 1969 to 1998 and was responsible for the deaths of 500,000 Indonesians.
Tim Jones, policy officer at Jubilee Debt Campaign, said: "The UK government has a horrendous history of backing loans for arms sales to repressive regimes and developing countries. This undermines human rights, fuels conflict, and takes precious resources away from vital development spending such as on healthcare and education.
"The UK government should stop subsidising arms sales by ending loans for military equipment. And it should audit the debt which is owed to it, and cancel that which is illegitimate."
A UK Export Finance spokesperson said: "The role of UK Export Finance is to support UK exporters. Last year we supported £2.7 billion of UK exports and over 6,000 companies in the UK."
Register for free to continue reading
Registration is a free and easy way to support our truly independent journalism
By registering, you will also enjoy limited access to Premium articles, exclusive newsletters, commenting, and virtual events with our leading journalists
Already have an account? sign in
Register for free to continue reading
Registration is a free and easy way to support our truly independent journalism
By registering, you will also enjoy limited access to Premium articles, exclusive newsletters, commenting, and virtual events with our leading journalists
Already have an account? sign in
Join our new commenting forum
Join thought-provoking conversations, follow other Independent readers and see their replies