UK immigration: net migration still more than triple Government target at 327,000
Rise comes as Prime Minister Theresa May hunts for new ways to reduce the figure in the wake of the Brexit vote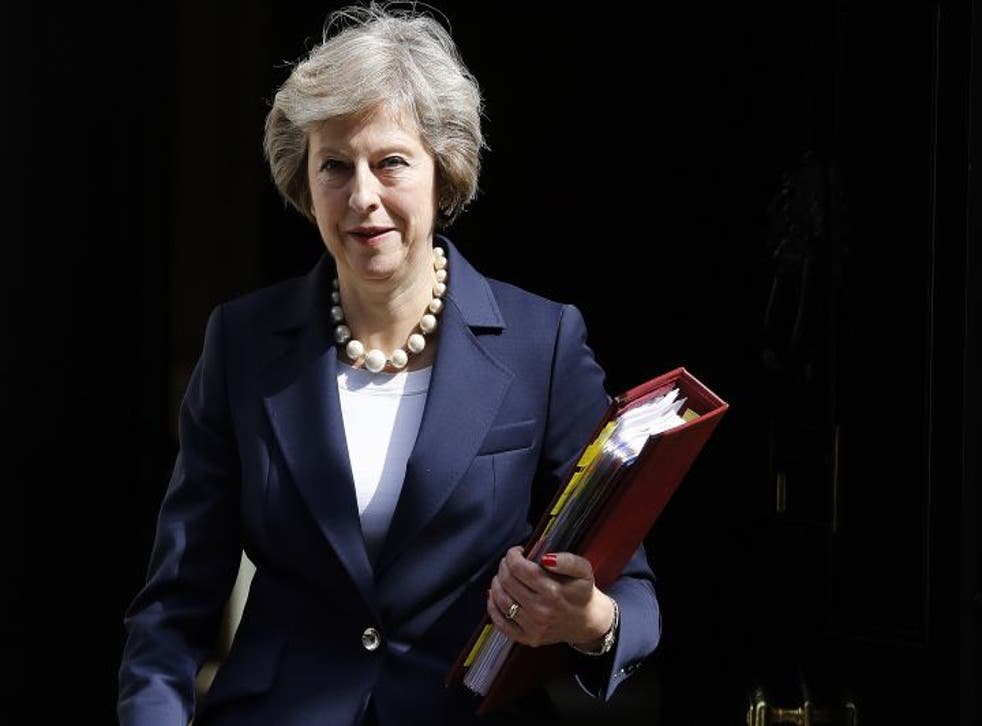 The Government has once again completely overshot its target to reduce net migration to the tens of thousands.
Data from the Office for National Statistics confirmed net migration, those coming in to the country compared to those leaving, stood at 327,000 in the year to March.
It is actually 9,000 lower than the same time last year, but still broke through the Government's target of fewer than 100,000.
The statistics come as the latest ONS data also revealed there has been the highest ever number of UK births to women who were born outside the country.
Both sets of figures will add to fears that Theresa May is planning a major crackdown on immigration, with foreign students and low-skilled workers potentially targeted.
Numbers coming in to the UK in the most recent net migration data included 180,000 EU citizens, 190,000 non-EU citizens and 43,000 British citizens.
ONS head of international migration statistics Nicola White said: "Net migration remains at record levels although the recent trend is broadly flat. The influx of Romanians and Bulgarians has also reached a new high, although that's offset by falls in non-EU immigration and from other central and eastern European countries."
She explained that work remains the main reason for migration, followed by study which has seen a significant fall in the number of people coming to the UK for education.
The figures only go up to the end of March and do not cover the period following the UK's vote to leave the European Union.
Ms May has reiterated that she thinks the target of reducing the net migration figure to less than 100,000, first introduced by David Cameron, represents a good level and has reaffirmed a commitment to reducing it in the wake of the Brexit vote.
The Prime Minister has ordered officials to draw up a fresh package of immigration controls with the numbers of non-EU work, family and student visas potentially tightened. There is likely to be a particular focus on students, however. As Home Secretary Ms May fought a running battle with George Osborne over the numbers of study visas granted.
While UK universities have lobbied hard against changes, the former Chancellor's departure and Ms May's arrival in Downing Street means she now has a free hand to take on the issue.
Register for free to continue reading
Registration is a free and easy way to support our truly independent journalism
By registering, you will also enjoy limited access to Premium articles, exclusive newsletters, commenting, and virtual events with our leading journalists
Already have an account? sign in
Register for free to continue reading
Registration is a free and easy way to support our truly independent journalism
By registering, you will also enjoy limited access to Premium articles, exclusive newsletters, commenting, and virtual events with our leading journalists
Already have an account? sign in
Join our new commenting forum
Join thought-provoking conversations, follow other Independent readers and see their replies