UK joins plan to ease sanctions on Zimbabwe
Hain blasts Government for relaxing asset freeze as new evidence of a blood diamond scandal emerges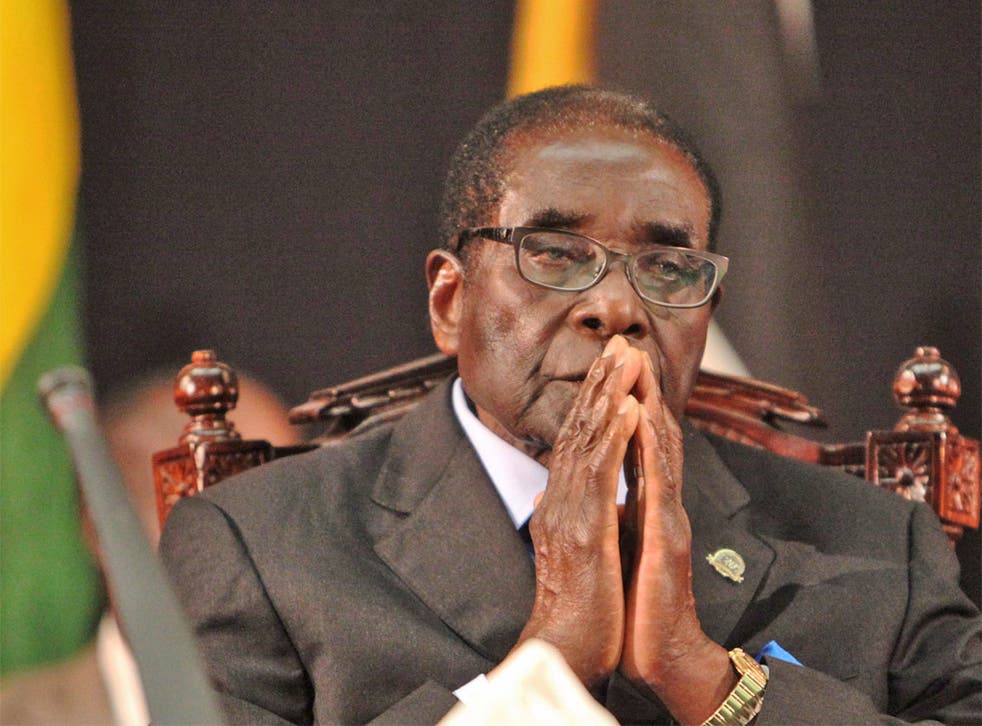 Britain will support European Union moves to relax sanctions against Zimbabwe in an attempt to encourage free and fair elections in the country.
The controversial move came as the UK Government was urged to tighten sanctions against companies accused of using profits from "blood diamonds" to prop up the regime of Robert Mugabe.
Alistair Burt, a Foreign Office minister, told MPs yesterday that Britain would propose that, if a peaceful and credible referendum on reforms is held ahead of "free and fair" elections due next year, the EU should suspend its ban on direct development aid, its asset freeze and its travel ban on all but a small core of people around Mr Mugabe. He said they could be reimposed if progress stalled.
"For the avoidance of doubt, there is no prospect of this being applied to President Mugabe himself and any suspension relating to him," Mr Burt said. EU foreign ministers will discuss the issue on Monday.
Mr Burt was replying to a Commons debate staged by Peter Hain, the former Labour Cabinet minister, who said it was strange to be relaxing sanctions when there is evidence of a new scandal over "blood diamonds".
Mr Hain said: "Let us be clear: Zimbabwean military-controlled blood diamonds are now sold within the EU and almost certainly within the UK, appearing on wedding rings. It is time for jewellery companies to stop hiding behind the façade of the Kimberley Process [to stop diamonds being used to finance military activity] and take responsibility for their own supply chains."
The former Foreign Office minister and anti-apartheid campaigner called for companies Sam Pa, Anjin and Sino Zimbabwe Development to be added to the sanctions list to prevent Mr Mugabe's Zanu-PF party from funding a fresh wave of terror ahead of the planned elections. He said it was "bizarre" that Anjin was not on the list even though there is a more compelling case for its inclusion than for other mining firms covered by their association with the Zimbabwe Minerals Development Corporation.
Speaking with the protection of parliamentary privilege, Mr Hain claimed all three companies had clear links with the Mugabe-run parts of the Zimbabwe government and the secret police. Global Witness, the human-rights charity, has alleged that money from diamond mines is funding a "parallel government" and police force.
Mr Burt said that the Government was willing to back some sanction suspensions to encourage reforms but would encourage additions to sanction lists if evidence was presented. He said he could not name any possible additions.
"The militarisation of diamond finance is an issue that directly impacts the prospects of free and fair elections and are risks of which we are acutely aware," he said. "We are looking very carefully at the evidence and we will share it with partners."
Register for free to continue reading
Registration is a free and easy way to support our truly independent journalism
By registering, you will also enjoy limited access to Premium articles, exclusive newsletters, commenting, and virtual events with our leading journalists
Already have an account? sign in
Register for free to continue reading
Registration is a free and easy way to support our truly independent journalism
By registering, you will also enjoy limited access to Premium articles, exclusive newsletters, commenting, and virtual events with our leading journalists
Already have an account? sign in
Join our new commenting forum
Join thought-provoking conversations, follow other Independent readers and see their replies