Government's pledge to make living wage £9 by 2020 will fail, official watchdog warns
Forecasts issued by Office for Budget Responsibility estimate figure will fall 25p short due to slow earnings growth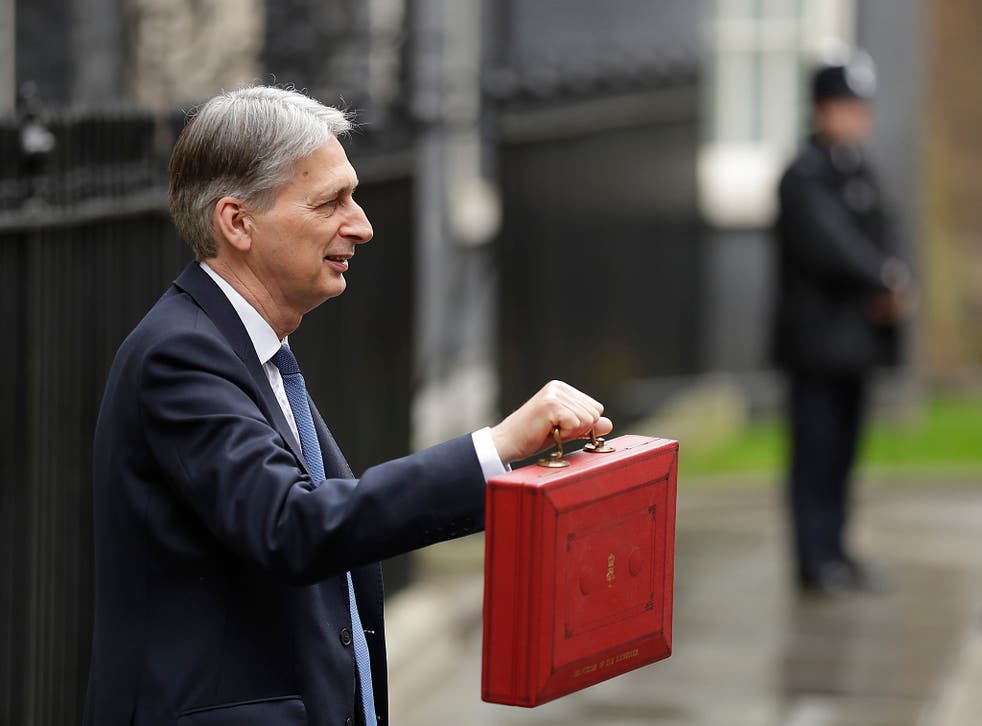 A Government pledge to deliver a minimum wage of £9-an-hour for over 25s by 2020 will fail, according to the budget watchdog.
Former Chancellor George Osborne announced plans to bring the National Living Wage to £9-an-hour by 2020 in his 2015 budget speech.
However, forecasts by the Office for Budget Responsibility estimate the figure will fall short, reaching £8.75-an-hour by 2020.
"The level of the National Living Wage consistent with our forecast has been revised down slightly since November – from £8.80 to £8.75 an hour in 2020, reflecting revisions to our earnings growth forecast," the watchdog said.
Introduced in April 2016, the National Living Wage was Mr Osborne's surprise flourish in 2015's summer Budget, which braced the nation for further cuts to welfare services.
However, the rate was linked to average earnings, which were lower than expected.
"Let me be clear: Britain deserves a pay rise and Britain is getting a pay rise," he said at the time. "I am today introducing a new National Living Wage. We've set it to reach £9-an-hour by 2020."
Budget 2017: Seven key points
Industry leaders urged Business and Industry Secretary Greg Clark in August 2016 to drop the "politically set target", warning labour costs threatened businesses in an "uncertain" economy.
However Chancellor Philip Hammond did not address the 2020 pledge in his budget speech earlier this week.
He did however confirm the National Living Wage will rise from £7.25 to £7.50-an-hour next month.
He added: "We will meet our manifesto commitment to increasing the thresholds to £12,500 and £50,000 respectively by the end of this Parliament."
The National Living Wage and aims to provide workers with a wage they can live on. It is set at a higher level than the National Minimum Wage which applies to all workers under 25.
It emerged after 350 British businesses were named and shamed in February for underpaying thousands of workers a total of nearly £1 million.
The list, published by the Government's Business Department, was the biggest produced since the policy of "naming and shaming" was announced in 2013.
Excuses for underpaying workers included using tips to top up pay, docking wages to pay for Christmas parties, and making staff pay for their own uniforms.
The Independent has contacted the Treasury for comment but none had arrived at the time of publication.
Join our new commenting forum
Join thought-provoking conversations, follow other Independent readers and see their replies