Ban China and Russia from supplying UK military, MPs tell government
Foreign involvement is widespread in UK defence industry, says report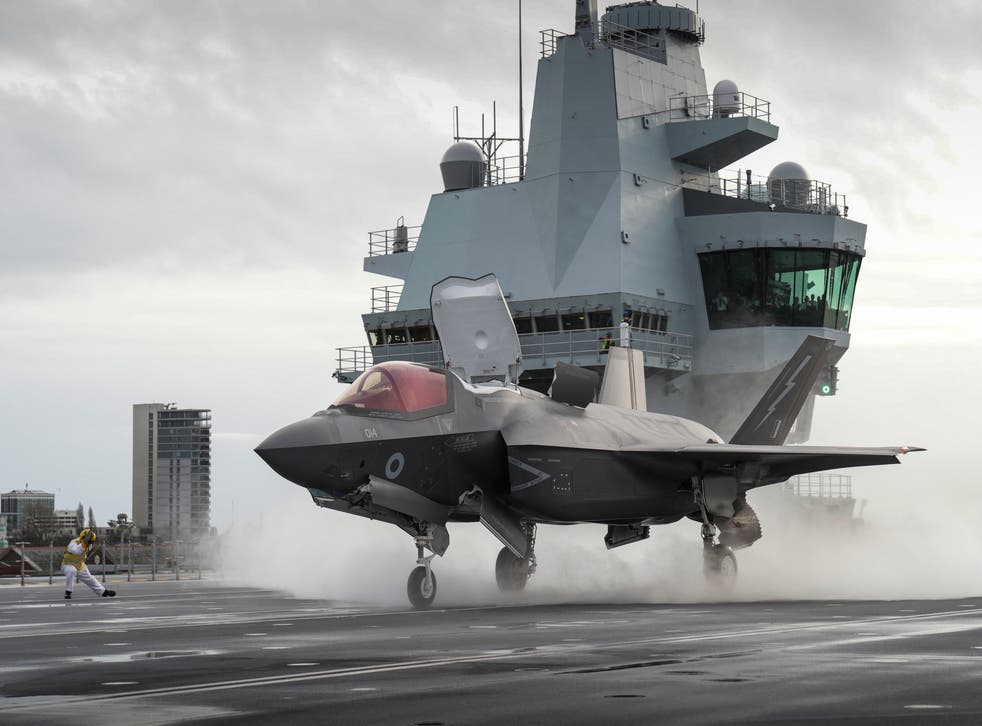 MPs are calling on the government to ban China and Russia from any involvement in supplying equipment to Britain's armed forces.
The Commons Defence Sub-Committee said nine companies operating in the UK defence sector had been acquired by Chinese firms in recent years, including a firm printing circuit boards used in the American F-35 fighters operated by both the British and US armed forces.
Six of the nine companies list defence as a key business area.
The committee said the Ministry of Defence (MoD) should publish a list of countries it "considers friendly and from whom investment should be encouraged".
All those countries falling outside of this list "should be barred from investing in the UK's defence supply chain, including China and Russia", they said.
The continued and widespread use of overseas firms in the UK defence supply chain left it open to "potentially hostile foreign involvement", the MPs warned.
Huw Walters, director of economic security and prosperity at the MoD, reportedly told the committee that MoD officials "very much welcome foreign investment".
"This approach," the report said, "has meant that foreign involvement, no matter how defined, is widespread in the UK defence industry" and is currently estimated at around 20 per cent of contracts.
China in particular had a record of large-scale intellectual property theft which the report said put any UK firm working alongside Chinese suppliers at risk of having their technology stolen.
"Countries which consistently involve themselves in intellectual property theft, and regularly behave contrary to the UK's values, such as China under the Chinese Communist Party, should be categorised as hostile," it said.
"Investments from countries, such as Russia, that regularly engage in espionage against the UK, or its allies, should also be classified as hostile."
UK news in pictures

Show all 50
MPs said the MoD appeared "relaxed about Chinese ownership".
The report said: "When asked how the MoD would react to efforts from a Chinese company to purchase a company within the British defence sector, the Minister for Defence Procurement maintained that it is 'agnostic in terms of particular states'."
Concern was raised over the decision to acquire two second-hand Chinese Boeing 737 airliners to convert into E-7 Wedgetail aircraft – described as the "central asset" in the RAF's future Intelligence, Surveillance, Target Acquisition and Reconnaissance (Istar) force, which is designed to track multiple airborne and maritime targets simultaneously while directing fighter jets and warships.
"The purchase of equipment from China for use by the armed forces should not be considered a viable option by the Ministry of Defence," the report said.
Richard Drax, chair of the sub-committee, said: "Despite the government demonstrating an understanding of the risks that foreign involvement in the defence supply chain poses, more should be done to maintain the integrity and autonomy of our defence industry.
"This heightened awareness of risks must lead to a tightening of regulations and a new approach.
"Investment in the defence supply chain from all countries that fall outside of an approved list, including Russia and China, must be barred.
"We cannot afford a laissez-faire approach to our national security and sovereignty."
Join our new commenting forum
Join thought-provoking conversations, follow other Independent readers and see their replies