UK approved nearly £650m in arms sales to Saudi Arabia in six months after Jamal Khashoggi murder
'At the same time as the Saudi regime was covering up his murder ministers were approving hundreds of millions of pounds worth of arms'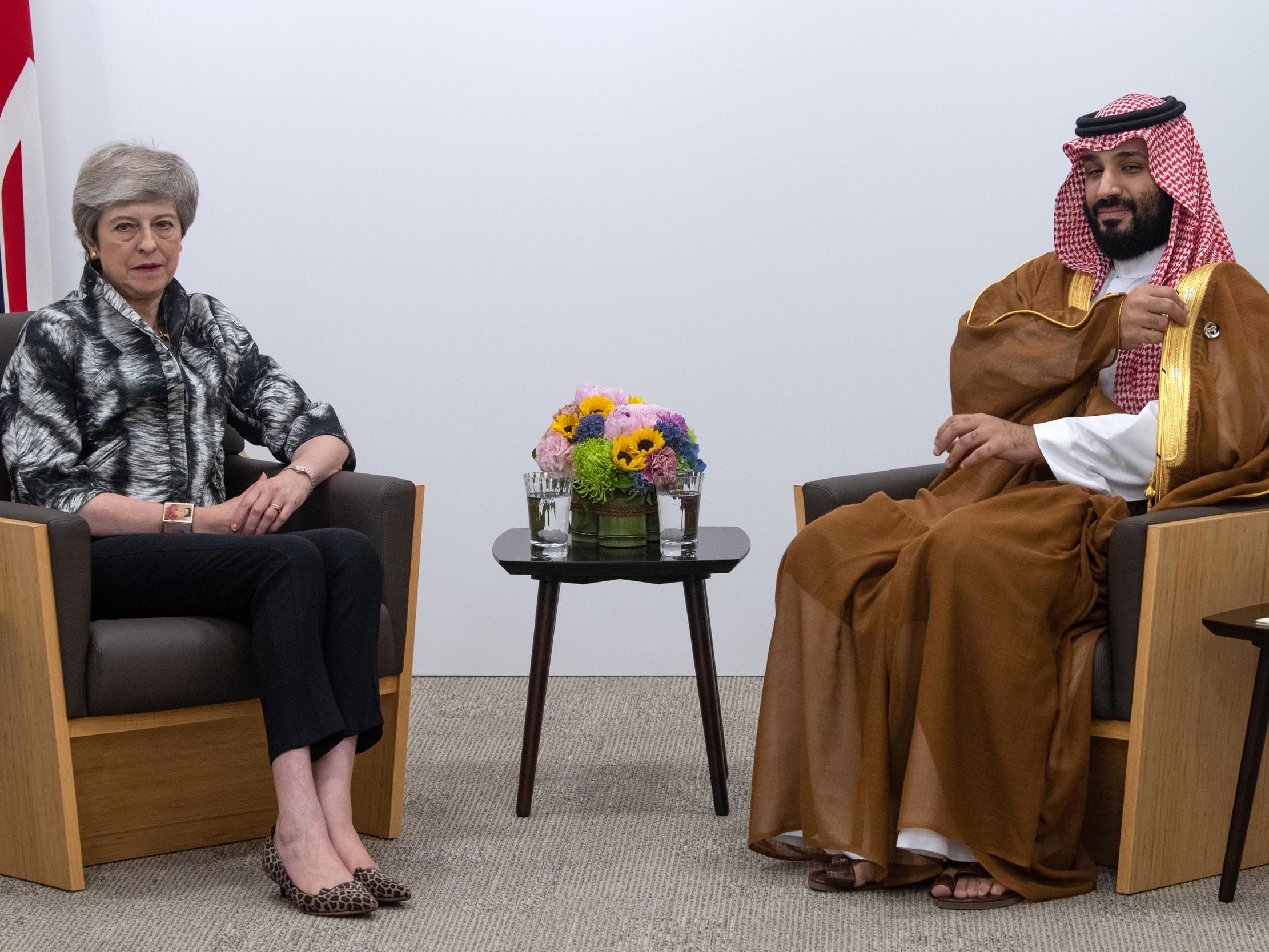 Ministers signed off nearly £650m worth of arms licence exports to Saudi Arabia in the six months following the brutal murder of the dissident journalist Jamal Khashoggi by regime forces.
Despite the killing being condemned last year in the "strongest possible terms" by the foreign secretary Jeremy Hunt, the UK government continued "business as usual" with the regime, critics have claimed.
According to a fresh analysis from the Campaign Against the Arms Trade (CAAT), the UK licensed £648m worth of arms to the kingdom between in October 2018 and March 2019.
This included £551m worth of ML4 licences, which according to the Department for International Trade, refers to bombs, missiles, rockets, torpedoes and other explosive devices.
A further £9.2m worth of licence exports were approved under the ML10 category - defined as "vessels" designed or modified for military use and special naval equipment.
It follows renewed criticism of the government over its relationship with the Saudi kingdom, after it emerged ministers had invited Saudi representatives to the world's largest arms fair later this year.
It also comes as the government fights a decision by the Court of Appeal, which ruled in June that British arms sales to Saudi Arabia were unlawful. The other major political parties at Westminster have vowed to suspend arms sales.
Judges claimed ministers had made "no concluded assessments" of whether the Saudi-led coalition had violated humanitarian law in the ongoing, brutal war in Yemen.
Since the judgement, the government has halted decisions on whether to approve any new arms licences to the kingdom but will continue sales under pre-existing agreements.
Andrew Smith of the Campaign Against the Arms Trade, said: "The foreign secretary said that he condemned the murder of Jamal Khashoggi in the strongest terms, but, in the months that followed, it was business as usual for the government and the arms companies.
"At the same time as the Saudi regime was covering up his murder ministers were approving hundreds of millions of pounds worth of arms.
"UK-made weapons have played a devastating role in the bombing of Yemen. Tens of thousands of people have been killed and vital infrastructure has been destroyed. The destruction wouldn't have been possible without the complicity and support of arms dealing governments like the UK."
A government spokesperson said: "These statistics relate to licensing decisions made in the first quarter of 2019, before the recent Court of Appeal judgment. Many of the decisions are about applications submitted in 2018. Each application was rigorously assessed against the Consolidated EU and national arms export licensing criteria."
Join our commenting forum
Join thought-provoking conversations, follow other Independent readers and see their replies