Security chiefs warn UK faces severe Islamist threat for at least two more years
MI5 and police are running more than 500 live operations involving roughly 3,000 'subjects of interest' at any one time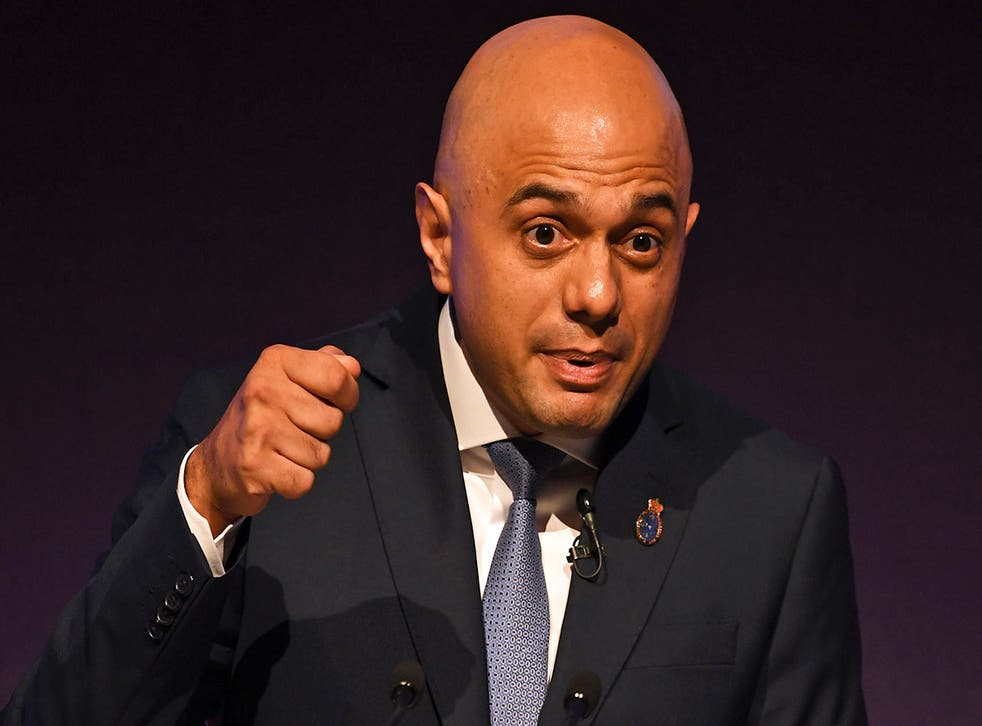 Security services have warned that the UK faces a severe threat from Islamist terrorism for at least another two years.
British agencies also say the danger from both Islamist and far-right extremism could increase further, following a spate of foiled plots and atrocities in recent months.
It comes as home secretary Sajid Javid prepares to unveil a strengthened counterterrorism strategy after officials conducted a review of powers in the wake of last year's terror attacks.
In particular, plans to share information held by MI5 more widely across government and other agencies are expected to be included in the blueprint.
The Home Office said: "In summary, we expect the threat from Islamist terrorism to remain at its current, heightened level for at least the next two years, and that it may increase further.
"We assess the threat from extreme right-wing terrorism is growing.
"Globally, terrorist groups and networks of all ideologies continue to develop organically, exploiting social media, technology and science to further their aims and ambitions."
Far-right protesters descend on Whitehall after Tommy Robinson arrested for 'breaching the peace'
Security agencies and counterterror policing have foiled 12 Islamist and four extreme right-wing plots since March last year.
MI5 and police are running more than 500 live operations involving roughly 3,000 "subjects of interest" at any one time.
In addition, there are in excess of 20,000 people who have previously been investigated and who could again pose a threat.
Security chiefs are particularly concerned about the potential risk of individuals in the larger group being rapidly radicalised to the point of violence before the shift is detected.
Salman Abedi, the Manchester bomber, was categorised as a "closed subject of interest" at the time of his attack.
The strategy to be launched on Monday is expected to set out plans for MI5 to share its intelligence more widely and work with partners such as local authorities on how best to manage the risk posed by closed subjects of interest.
'It was pandemonium' says officer who helped London Bridge attack victims
It emerged last year that MI5 had made a commitment to allow knowledge derived from intelligence to be shared more widely beyond intelligence circles.
An official review into four of the five attacks in 2017 by former terror laws reviewer David Anderson QC said: "This should enable, for example, neighbourhood policing and other agencies to make judgments with a better knowledge of the national security risk, and to implement appropriate local action."
Other areas likely to be covered in the strategy are efforts to improve the use of data by police and MI5, a new approach to managing the far-right threat, and increases to maximum sentences for some terror-related offences.
Mr Javid, who will attend a memorial service to mark the anniversary of the London Bridge attack on Sunday, said: "In May we mourned with Manchester. Today we remember the shocking attack on London Bridge and Borough Market.
UK news in pictures

Show all 50
"The government is absolutely committed to doing everything possible to tackle the terrorist threat. It is my first priority every day in this job.
"We are working with the police, intelligence and security agencies, the private and public sector and international partners to make sure we have the best plans in place. I will be speaking about those plans in detail tomorrow when we publish our strengthened counter-terrorism strategy.
"But ultimately the strongest response is not just what we do, but who we are. The best way to stop terrorists achieving their aims is to stand by our values of tolerance, fairness and go out about our lives."
Join our new commenting forum
Join thought-provoking conversations, follow other Independent readers and see their replies