UK announces £170m Yemen aid package as millions face starvation
Minister fears the impending arrival of heavy rains will bring 'another deadly outbreak of cholera'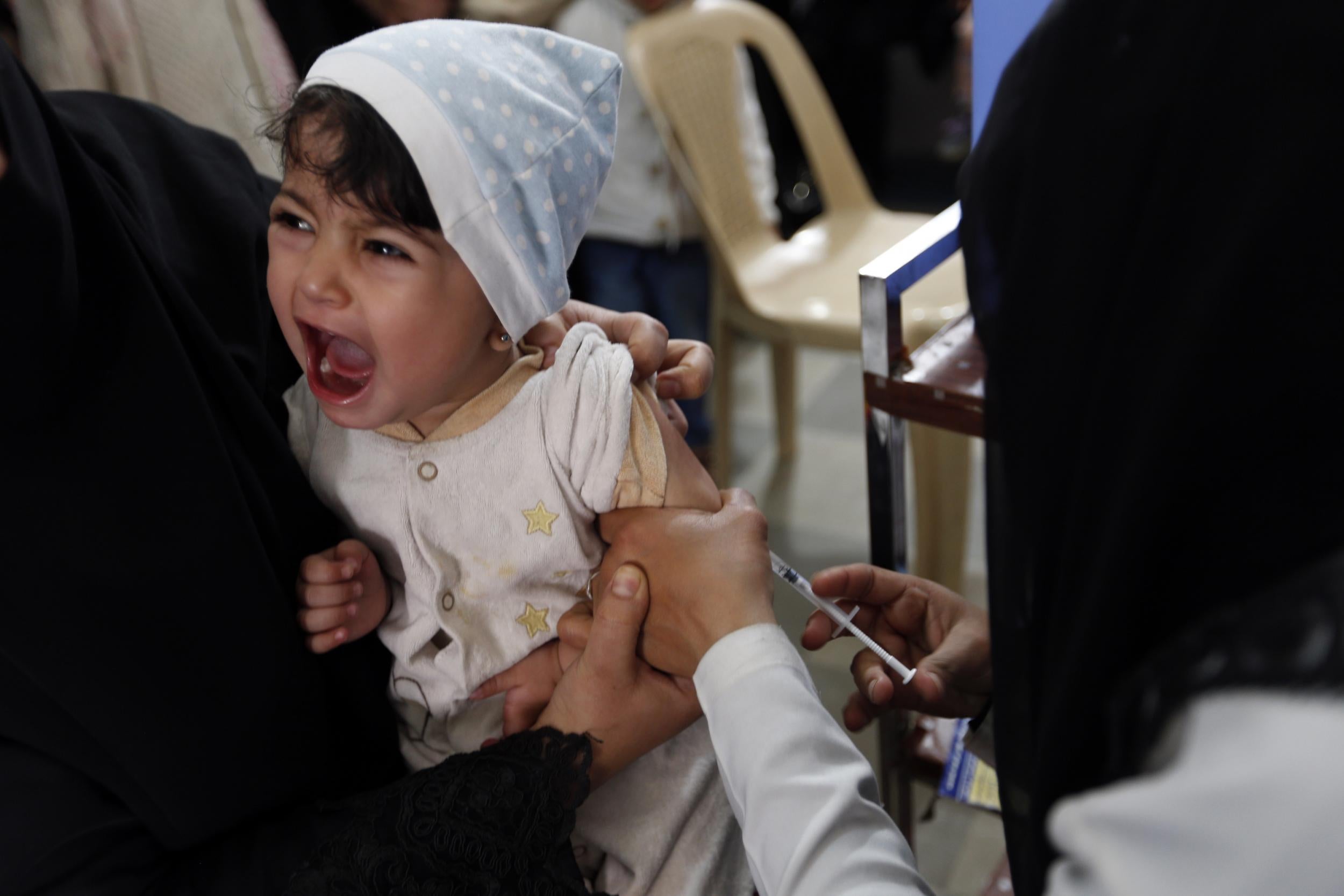 A £170m government aid package has been announced for Yemen, as ministers admitted the number of people at risk of starvation has reached an all-time high.
The cash would "meet immediate needs" for 3.4m people and buy fuel to provide enough wheat to feed a million people for over a year, they said.
Alistair Burt, the minister for the Middle East, warned that 8m Yemeni civilians were now at risk of starving to death – up from 6.5m a year ago.
The rise comes after the two main sides in the country's brutal conflict, Saudi Arabia and Houthi rebels, were accused by the United Nations of "fighting a senseless and brutal war on children".
Speaking at a UN event in Geneva, Mr Burt said he was "deeply concerned" that the looming arrival of heavy rains would bring "another deadly outbreak of cholera".
More than a million children were affected by choleras last year, because of a lack of access to clean water or vaccinations – and a child dies every 10 minutes from preventable diseases.
"Yemeni authorities must work closely with the international community to take immediate action to curb its spread," Mr Burt said.
"The UK has been at the forefront of the response to the crisis, helping to secure vital access for food, fuel and medicine to enter the country and rallying the international community to focus their efforts on paying doctors, nurses and sanitation workers.
"This will keep clinics and schools open, clear overflowing rubbish from streets and put money in the pockets of 7m people so they can afford food and basic healthcare."
However, Mr Burt said the UK acknowledged that "only a political agreement can bring an end to this humanitarian crisis".
"For the sake of all Yemenis, we urge all parties to return to the negotiating table to find an inclusive political solution, and the UK is continuing to do all it can diplomatically to ensure such an outcome," he added.
The £170m brings the total that the UK has provided in aid to Yemen, since the conflict began in 2015, to more than £400m, the Department for International Development (Dfid) said.
The civil war broke out after the government of Abd Rabbu Mansour Hadi was ousted from the capital, Sana'a, by Houthi revels in March 2015. More than 10,000 people have been killed.
The coup led to a military intervention by a Saudi-led coalition later that month. Riyadh has blamed Iran for supporting the Houthi resistance.
A new UN special envoy for Yemen, Martin Griffiths, has been appointed, but with a daunting task after the failure of three rounds of peace talks.
Through existing aid to the Gavi programme, the UK is supporting the first vaccination campaign - for 1.1m people against cholera - since the conflict in Yemen began.
In 2017-18, UK aid provided nutritional support for 1.7m people, and clean water and sanitation for an expected 1.2m people.
Join our commenting forum
Join thought-provoking conversations, follow other Independent readers and see their replies