Ukip activist Kerry Smith quits his party after row over offensive comments
Kerry Smith said he was 'sick of internal backstabbers' in the party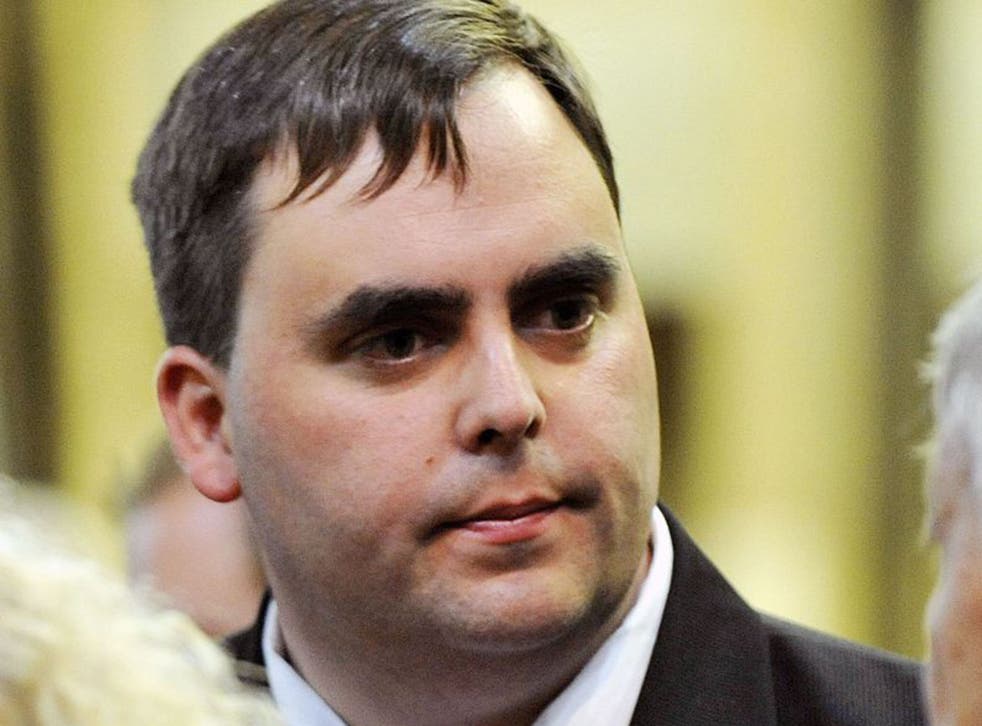 The Ukip activist Kerry Smith hit out at in-fighting within the party as he tore up his membership card.
Mr Smith was forced to step down as the parliamentary candidate for South Basildon and East Thurrock this week after being recorded making offensive remarks. Today he announced he was resigning from Ukip, explaining that he was "sick of internal backstabbers". He will now sit as an independent on Essex County Council.
Meanwhile, Ukip faces divisions over the disclosure that it is about to secure control of £1.5m of European taxpayers' cash by forming a new group of anti-EU parties in the Strasbourg Parliament. The new Alliance for Direct Democracy in Europe is dominated by Ukip.
The Ukip MEP Roger Helmer said the cash, if not taken by the party, would go to "integrationist organisations" which would promote stronger ties with Europe.
But Gerard Batten, another Ukip MEP, complained there had been no consultation over the move: "I think the feeling among the activists is that they won't be in favour of it."
Ukip's confusing policies

Show all 7
Join our new commenting forum
Join thought-provoking conversations, follow other Independent readers and see their replies