Ukip attracts anti-immigrant vote as polite alternative to BNP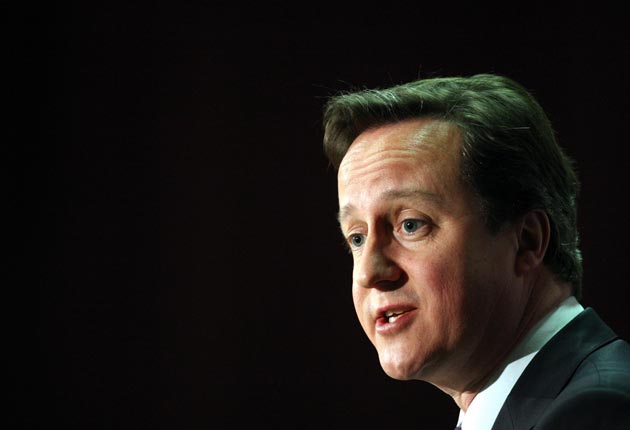 The UK Independence Party is picking up wide support from voters who are hostile to immigration but regard it as a "polite alternative" to the far-Right British National Party, new research concludes.
Ukip is at pains to stress it is not a racist party, but fresh academic research suggests it will benefit from Islamophobic and xenophobic sentiments within the electorate.
It argues that Ukip appeals to similar groups of voters as the BNP, but manages to capture their support because many people are deterred from backing Nick Griffin's party because of its "stigmatised" image. Almost half of Ukip's core support is female, unlike the male-dominated BNP, suggesting it is attracting women sensitive to "party reputations for racism and intolerance".
At last year's general election, Ukip stood on a platform of slashing migration levels and deporting illegal immigrants, while the party has also called for restrictions on the burka being worn in public.
One of the study's authors, Matthew Goodwin of Nottingham University, said yesterday: "It is not an out-and-out far-right party. It's more subtle than that. But underneath the gentlemanly Euroscepticism, there is no doubt they are picking up voters who are concerned about immigration."
Dr Goodwin added: "On immigration and racism, Ukip voters fall between the BNP and the Conservatives. We find that xenophobia and political dissatisfaction are significantly correlated with Ukip support.
"Hostility to immigrants and disaffection with mainstream parties are associated with significantly higher Ukip support. This is evidence that Ukip is mobilising voters anxious over immigration and rising diversity, and that some voters consider Ukip a 'polite alternative' to the BNP."
Senior Tories are worried that Ukip, which is fielding a record 1,250 candidates in next month's local elections, could exploit disenchantment among traditional Tory supporters over the coalition with the Liberal Democrats.
David Cameron's speech this week, in which he warned high immigration levels had harmed some communities, was seen by Tory MPs as an attempt to head off a "Ukip effect" in the polls on 5 May. Recent polls have suggested the party is picking up support of up to 5 per cent.
The research, carried out by academics from the Universities of Nottingham and Manchester, was based on interviews with Ukip voters following its stunning success in the 2009 European elections, when it came second in the popular vote.
It discovered that the party's supporters were not just intensely Eurosceptic, but also had strong feelings about issues closer to home.
Ukip succeeds at European elections in attracting Tory sympathisers keen to register a protest vote about Brussels, the survey found. But it wins over a different group of electors in parliamentary by-elections, where its populist messages on immigration resonate with disaffected working-class voters.
The party is expected to pursue the same tactics in this year's local elections.
A Ukip spokesman dismissed the survey's findings as "out of date" and said other academic research had reached different conclusions. He acknowledged there was "some cross-over in votes" with the BNP, but that the party was also picking up support from across the political spectrum, including the backing of disillusioned former Liberal Democrat sympathisers. He said: "Ukip and the BNP aren't the same thing. We are free-trading globalists and they are nationalists and socialists. People from the left-of-centre want to demonise us."
Join our commenting forum
Join thought-provoking conversations, follow other Independent readers and see their replies