Ukip avoids bankruptcy after raising almost £300,000 through emergency appeal
Interim leader Gerard Batten says party is 'safe' after securing money to pay libel fees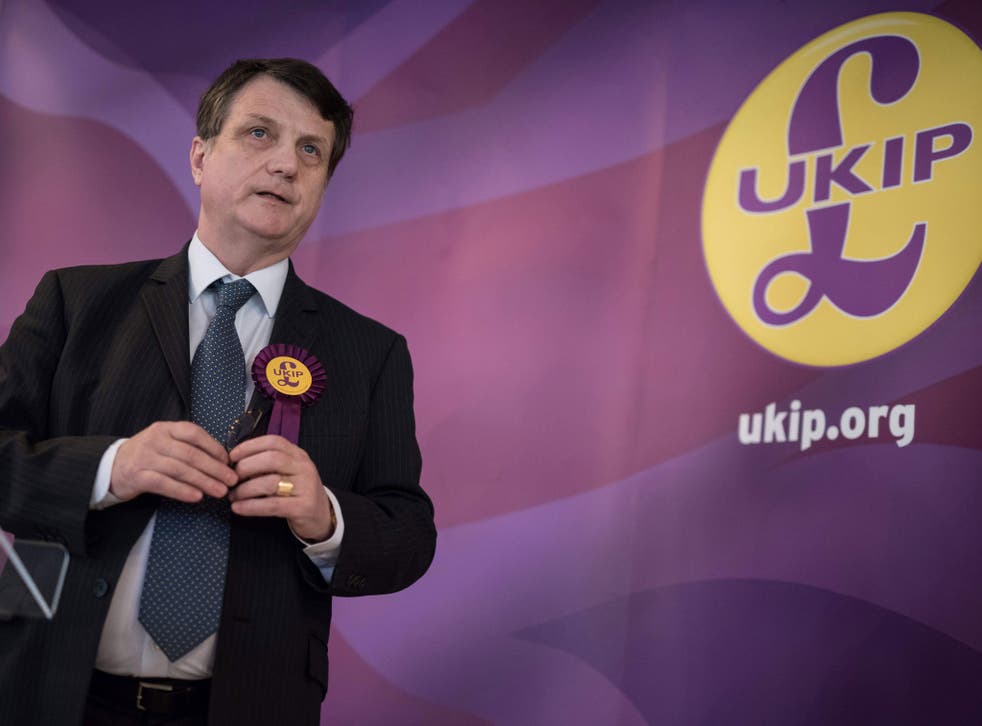 Ukip has staved off the threat of bankruptcy after raising almost £300,000 to cover the cost of legal fees it owes.
Its interim leader, Gerard Batten, said his request for donations to help save the party had raised almost three times more than hoped.
Ukip is also aiming to avoid its fourth costly leadership contest in the space of 18 months by keeping Mr Batten as acting leader for the next year.
It launched an emergency appeal after being given two weeks to pay a £175,000 legal bill stemming from one of its MEP's being found to have libelled three Labour MPs.
The party was forced to pay damages after Jane Collins wrongly claimed John Healey, Sarah Champion and Kevin Barron had knowingly ignored sexual abuse in Rotherham.
Mr Batten said his appeal for supporters to help raise £100,000 had exceeded expectations, with £215,441 being donated by Ukip branches and £79,477 by individuals, taking the total to £294,918.
As a result, he said, "Ukip is now safe", adding that the party's legal bill had already been paid "by other means". Ukip did not provide further details on where this money had come from.
Mr Batten added: "I am very pleased to announce that my appeal to Ukip members to raise £100,000 to save the party from insolvency has met with an incredibly generous response of almost £300,000. In addition, the £175,000 legal bill has been paid by other means. Ukip is now safe."
"Money is still coming in and I do not doubt we will raise more than three times the money I asked for."
UK news in pictures

Show all 50
Thanking the donors for their "incredibly generous" response, he said: "Those individuals and branches that donated cannot be thanked enough. They have saved Ukip to fight on."
Mr Batten took over in February when Ukip's previous leader, Henry Bolton, was ousted by party members in a vote of no confidence. Mr Bolton had tried to cling on despite a scandal involving his girlfriend sending racist text messages about Meghan Markle.
​Ukip has slumped to 3 per cent in the polls – down from the 27 per cent it secured at the 2014 European elections.
It faced further financial difficulties after losing up to 1,000 paying members a month.
Party leaders are said to be keen to avoid the £30,000 cost of another leadership contest and are expected to engineer the election so that Mr Batten is appointed uncontested. He has said he would serve for 12 months and steady the ship before stepping aside.
Join our new commenting forum
Join thought-provoking conversations, follow other Independent readers and see their replies