Ukip candidate Gisela Allen compares her attraction to gorillas to being gay
'Do you think I am going all over the city and saying my idea of a sexually-attractive creature is a gorilla?' says candidate for Glasgow council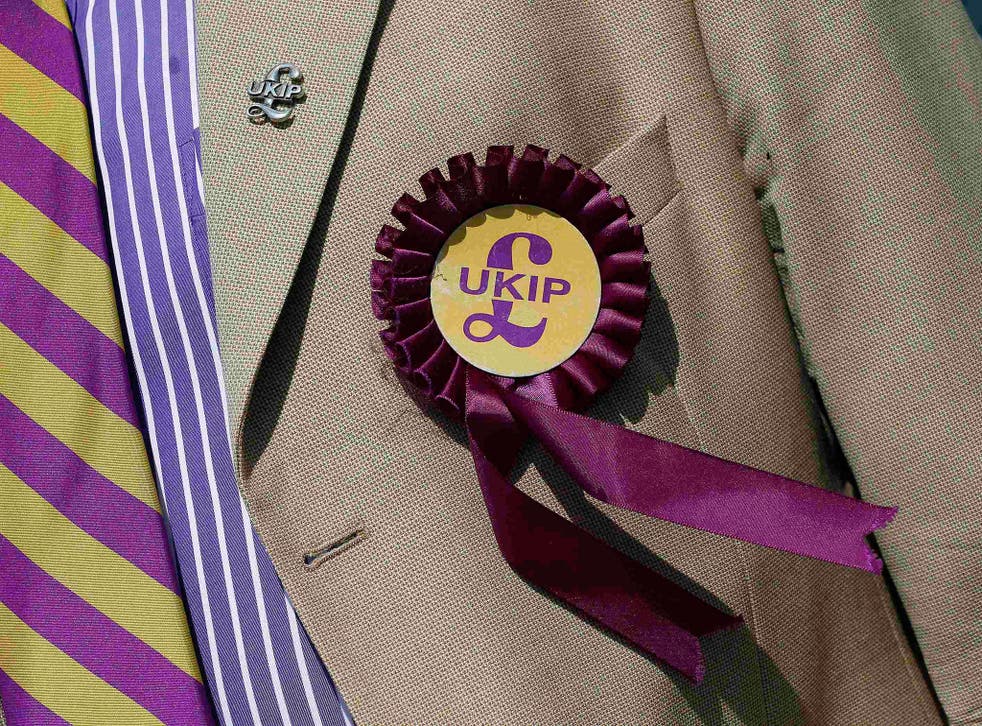 A Ukip candidate for Glasgow Council has compared being gay to her attraction to gorillas.
Gisela Allen made the startling remarks to prove why she believes gay people should keep their sexuality a secret and the LGBT community need not exist.
Ms Allen, who is standing for election in the Garscadden Scotstounhill ward, argued an individual's sexuality was a "private affair" and did not need to be announced "openly".
"I am not anti-gay – but how can you call that a community? Sex life is everybody's private affair," she told the Sunday Herald over the weekend.
"You do not come out and declare openly. Do you think I am going all over the city and saying my idea of a sexually-attractive creature is a gorilla?"
"When I go to a zoo and I see a gorilla my hormones go absolutely crazy. I find a gorilla very attractive."
But a spokesperson for the UK Independence Party has now insisted Ms Allen was joking when making the remarks.
"She was taking the mick out of the Herald journalist," they told The Independent. "She is absolutely flabberghasted that anybody would take her seriously".
Ms Allen has drawn heavy criticism and ridicule for comparing bestiality to homosexuality on Twitter.
"She literally compared homosexuality to the fact that she wants to f*** an actual gorilla, honestly Ukip is a circus of horrors," said Zach Green.
Key Faces of UKIP

Show all 11
"Her ignorance really is astounding! Comparing sexualising a gorilla with being gay!?" added another critic.
"When it comes to selecting newsworthy candidates, UKIP really does set the bar high," quipped Benjamin Gravestock.
A Stonewall spokesperson told The Independent: "Stonewall is working towards a world where everyone is accepted without exception.
"Being visible as a lesbian, gay, bi or trans person is crucial to creating inclusive environments and furthering equality. Stonewall offers a range of programmes for LGBT role models for this reason. These include our School Role Models, Faith Role Models and Young Campaigners programme."
Ms Allen first made headlines on Friday for an article she had written in the Clydebank Post. In the piece, which was widely shared on social media, the local politician said she wanted the death penalty to be reinstated and argued the guillotine might be a better method of execution than hanging.
"It doesn't necessarily have to be hanging. You could have the guillotine. I think the public is entitled to protection," she said.
These were not the only controversial remarks she made in the article. She also said the SNP were a "public danger" and we are "heading for World War Three". What's more, the politician said she wanted to see nursery funding withdrawn because women with young children should stay at home and care for them.
Nurseries are not the only entity Ms Allen wants to see slashed, she also said she wants to abolish golf courses, free bus passes, plastic bags, and sex education in schools. However, she did express her support for riding stables, saying: "It's very important children work with horses and ride horses".
If the candidate were to be victorious in Glasgow on 4 May, she would become the first ever Ukip councillor to be elected to a Scottish local authority.
Join our new commenting forum
Join thought-provoking conversations, follow other Independent readers and see their replies